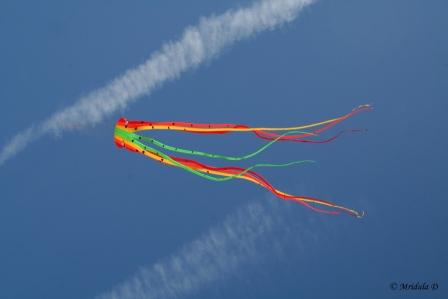 I Got lucky this time. A colleague mentioned yesterday that there was a kite festival at Morecambe. So I decided to head that way as the area is familiar to me. And what a coloful affair it was!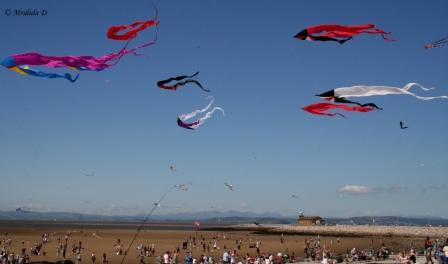 The day was sunny (but with a stiff wind, at least for me) and there were a lot of people out on the beach to enjoy the day.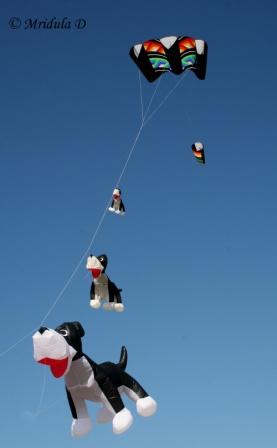 There were all kind of things up in the air, this Doggie kite was so cute. There were cows and horses as well!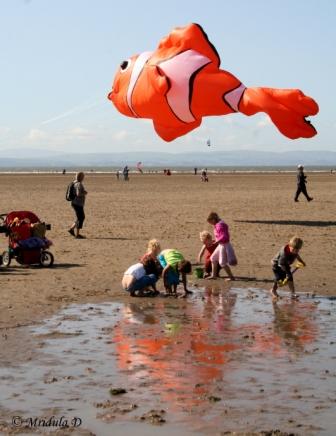 Kids were having a gala time, making sand castles or just playing in the mud!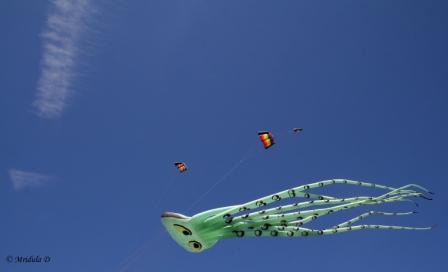 Apart from the colorful octopus, there was this green one as well, it was fascinating to watch the tentacles sway in the air.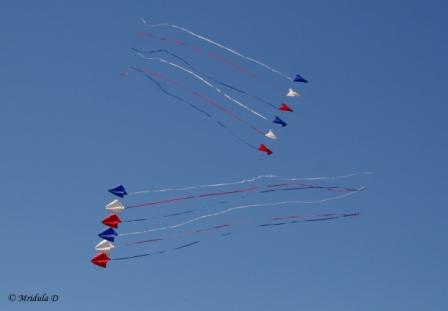 I don't know how they did it but these two kites would always fly together! At one point there were three going together but I did not catch it well.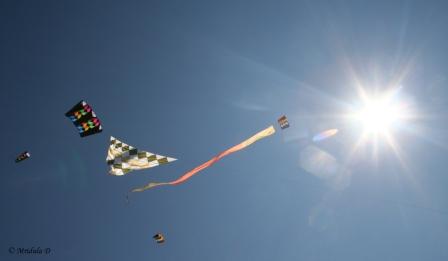 As much as I might yearn for the softer light, the sun was quite high, it fact it is past 8.00 pm now and it is bright as ever outside!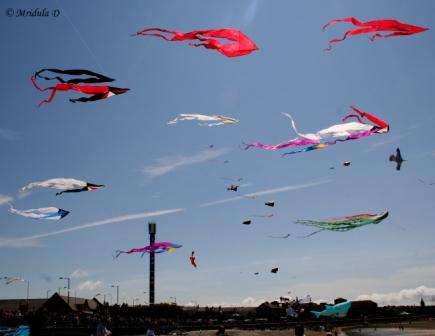 There was this cluster of colorful kites, and in the distance you can see the Polo Tower too, I hope it is called the polo tower!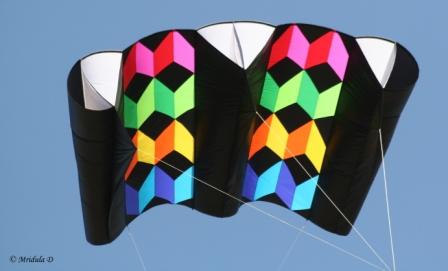 The bigger kites had a lot of support mechanisms and I think this was part of one such system.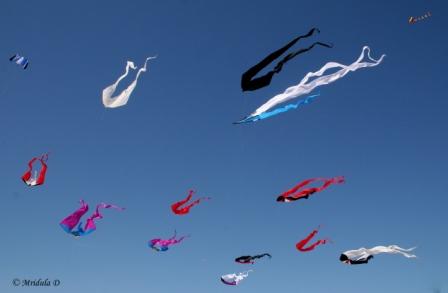 I couldn't get enough of these colorful ones, I must have clicked at least  50 pictures, but thankfully I am not going to post them all.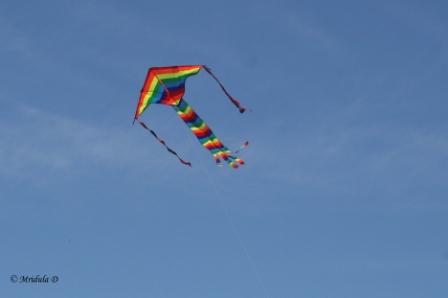 Apart from the bigger ones, there were a lot of people flying their smaller kites, and not only that, as there were a lot of people some started walking to the far end of the beach. Before this I always managed to walk on the promenade, but now I know I can walk next to the sea as well.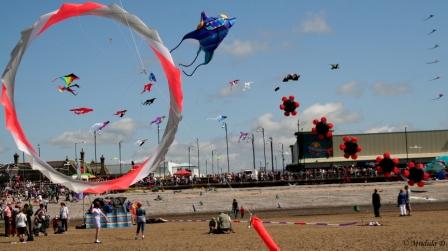 Colorful is the only way to describe it!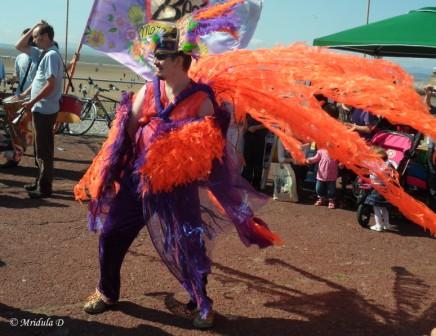 I feel quite lucky to be around when the festival was going on and also that I got to know about it beforehand. Imagine seeing something like this after coming all the way from India!