After doing the water drops on the Chinese Lemon I wanted to do more of the same. This time I was using my hands to make the water drops. So the pics have been clicked by holding the SLR in one hand.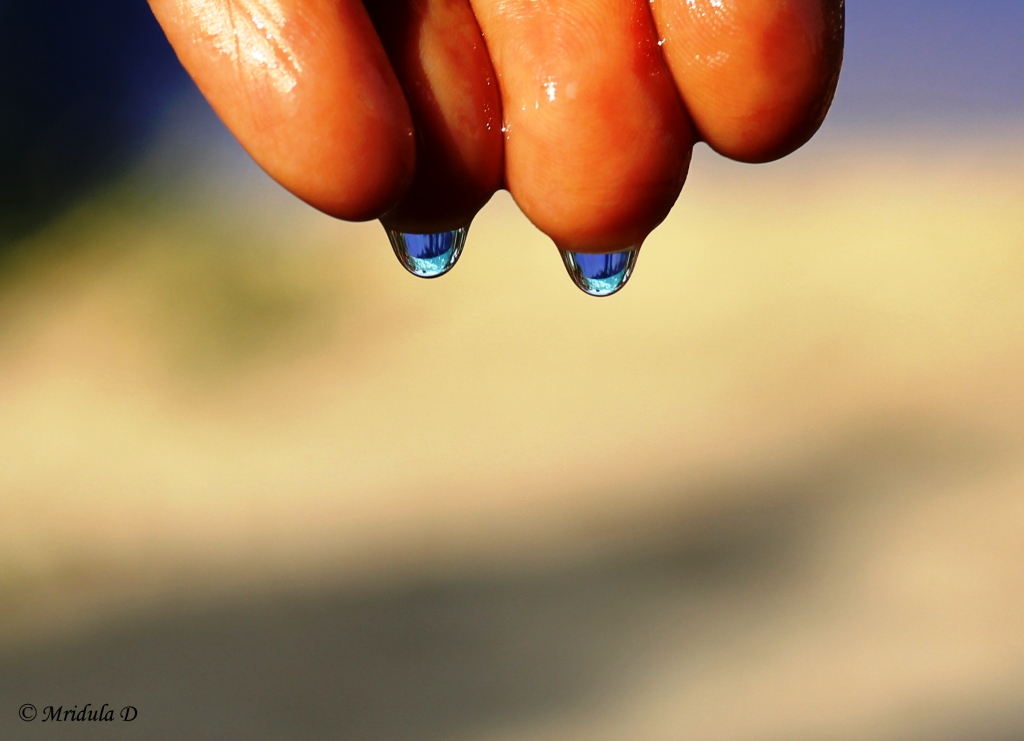 This is against my neighbor's wall in the background.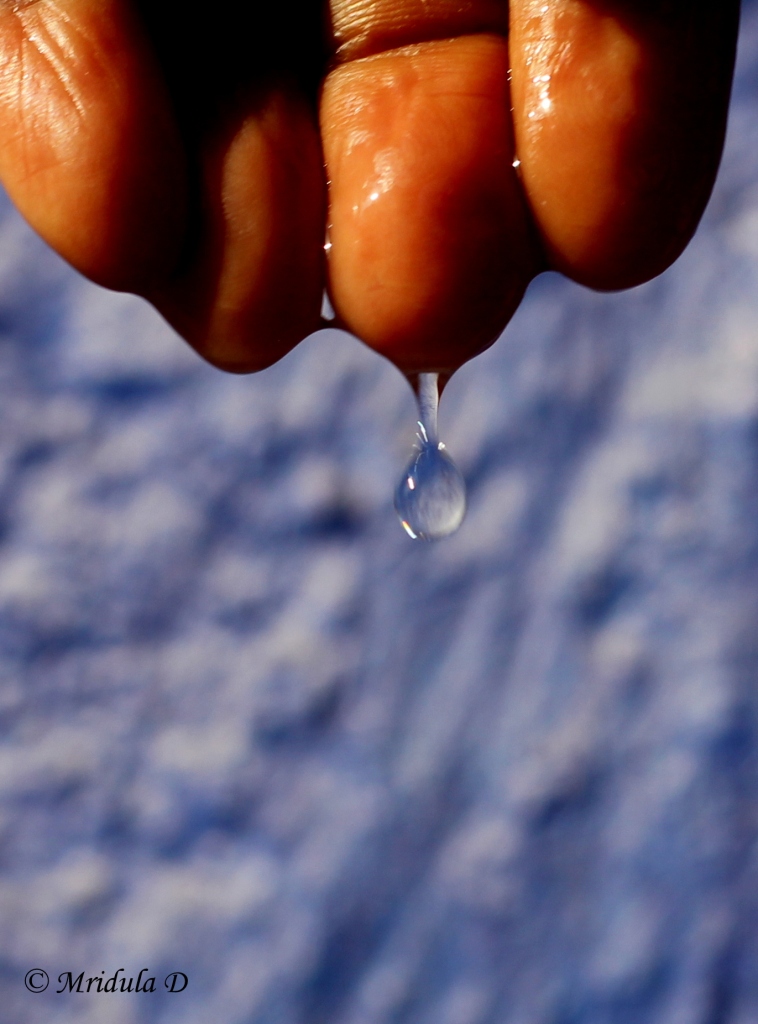 They have painted the wall blue and it provided for an interesting backdrop. It was only by clicking in the continuous mode I realized it is possible to capture the water drop while it is falling!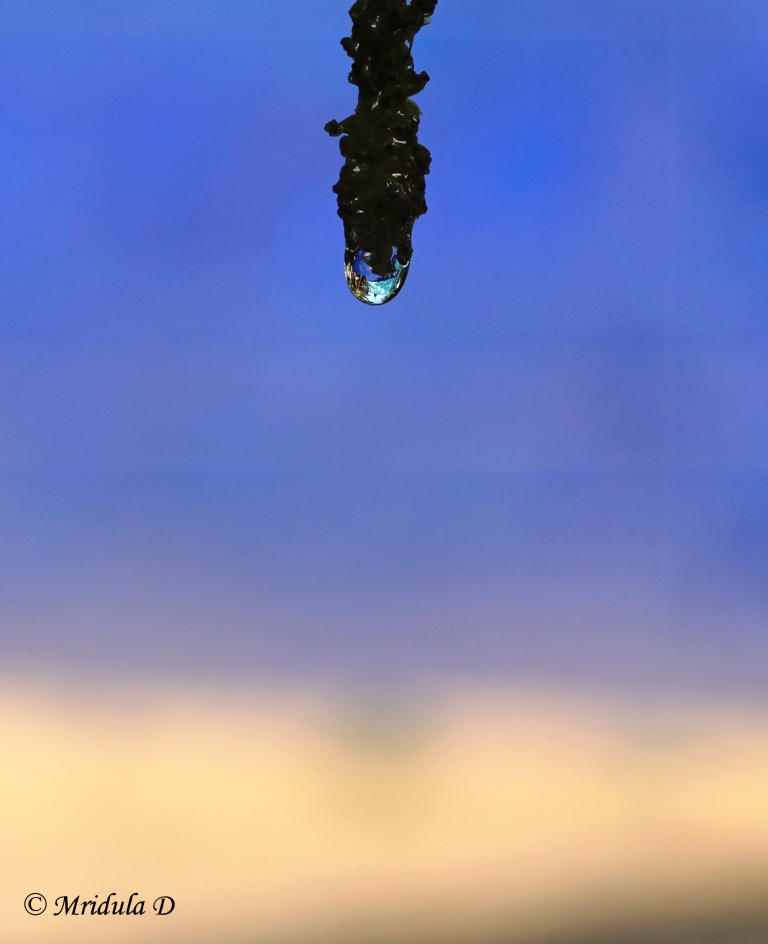 When I go bored I started looking for other things. There is a mulberry tree and I took this fallen fruit and tried to click the water drops. So the one above is not an insect.
Then it was the turn of a rose leaf.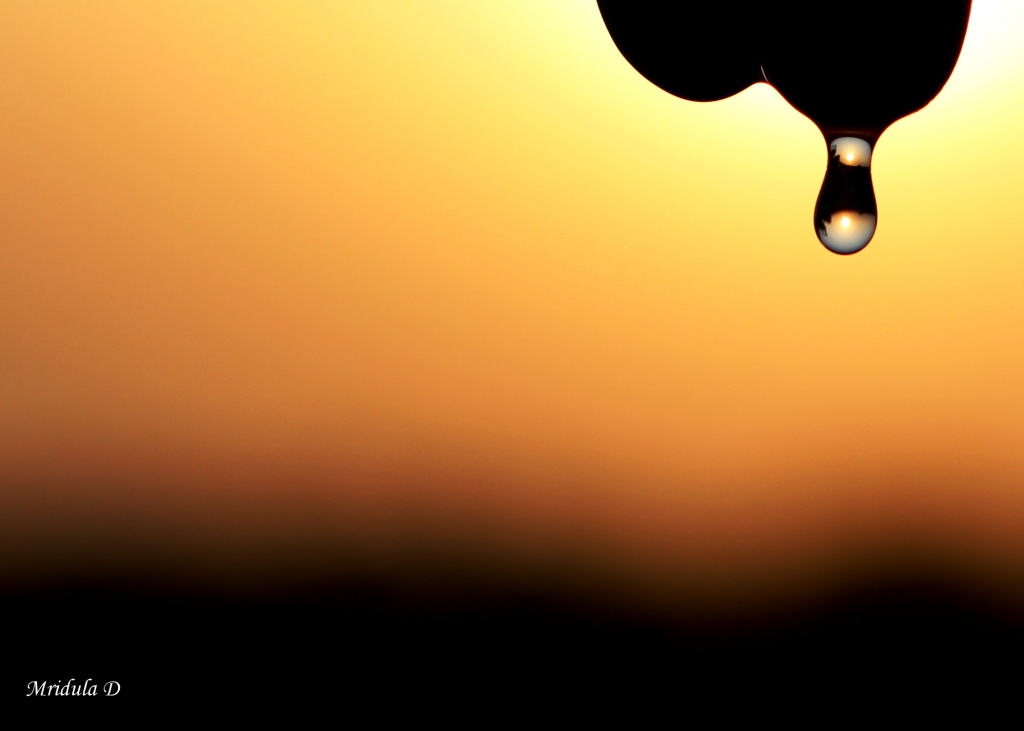 And this is how a water drop looked when I clicked it against the sunset.