Saw this yawning camel near the Gadisar Lake, it was available for hire but we of course walked.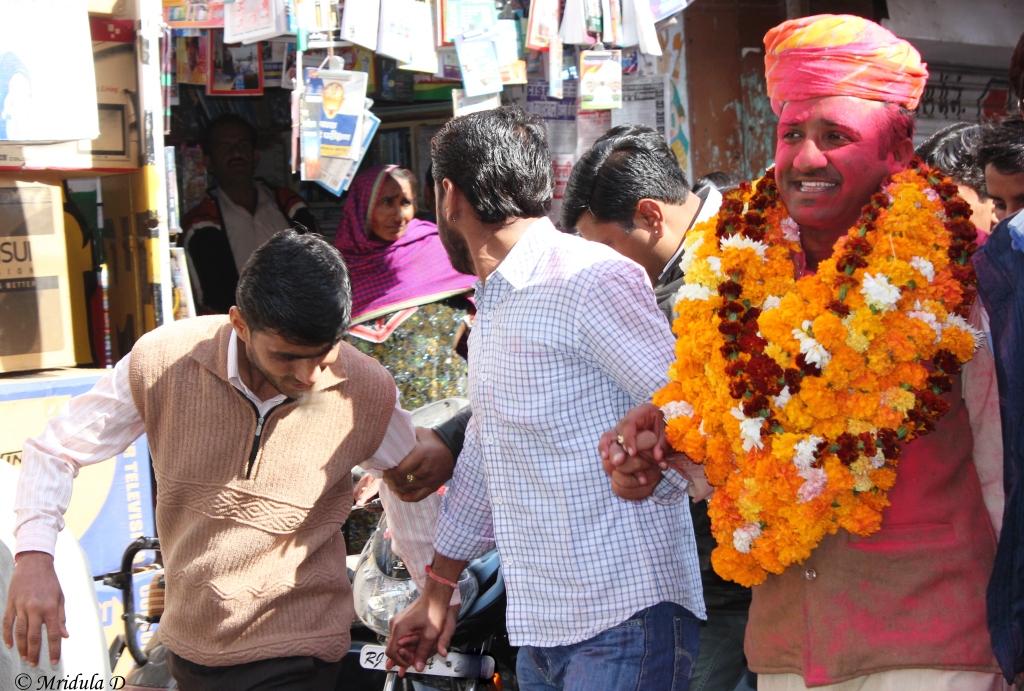 No, this picture was not clicked around Holi, I clicked it in January at Jaisalmer. So I was curious why these colors? I asked my guide about it. He inquired and told me that the person with garlands and colors has won some local election and hence this procession.
I did not eat bhel this time but I usually do and like it too, minus the chilies.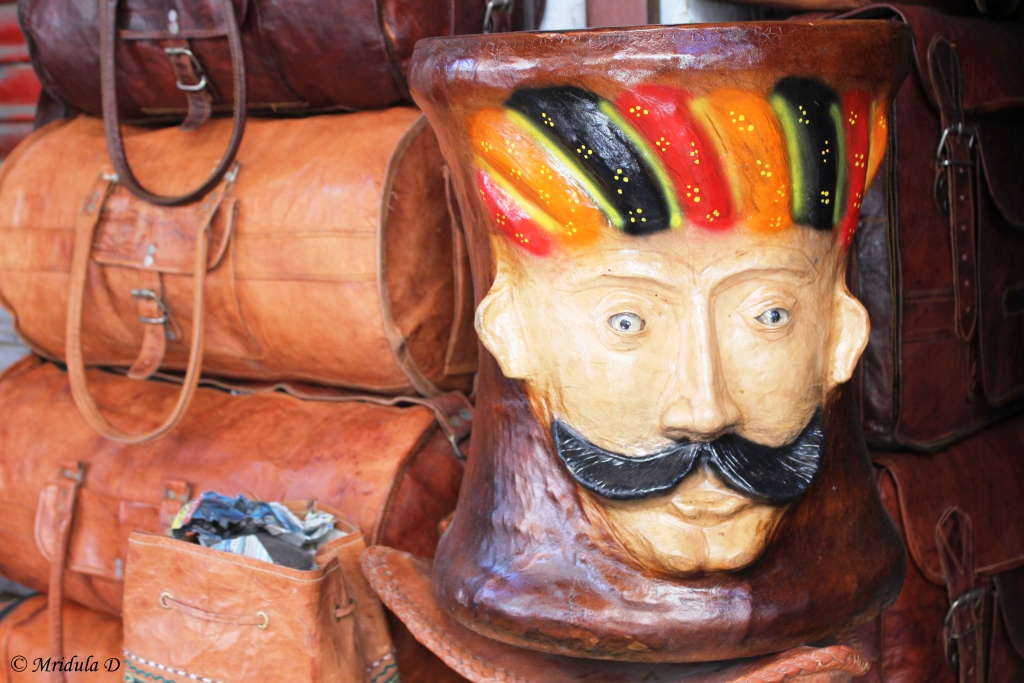 This was a leather goods shop at Jaisalmer and I quite liked the mudha (small stool) with the man's face!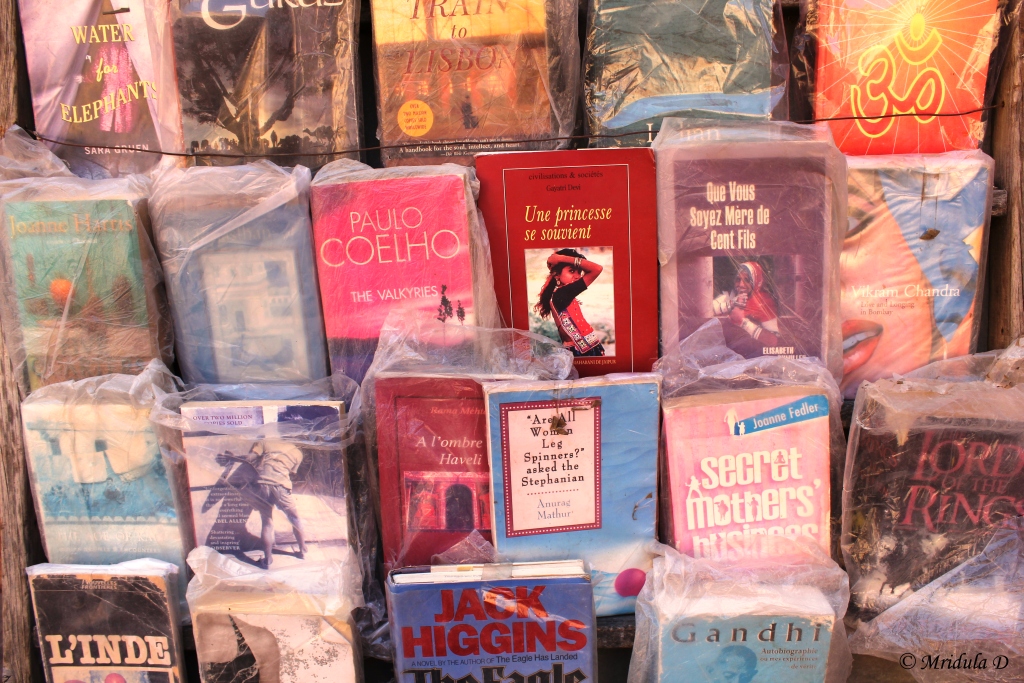 So which books have you read? I clicked this picture because of the foreign language titles more than anything else.