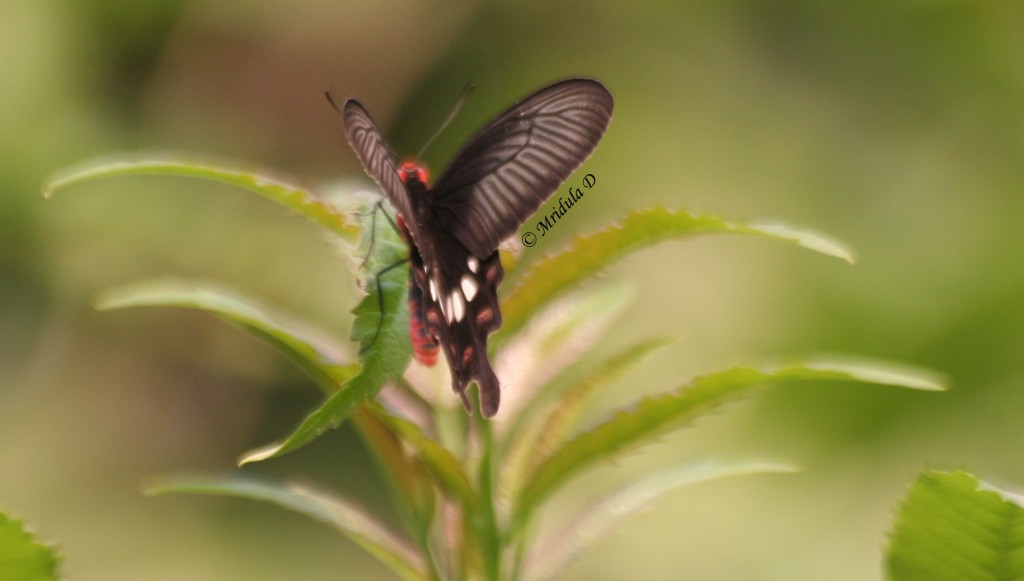 It may not look so by looking at the picture but this butterfly in reality is incredibly beautiful. It has a red patch on its tail but the problem is it hardly ever sits on a leave or a flower. Let us see if I have better luck tomorrow.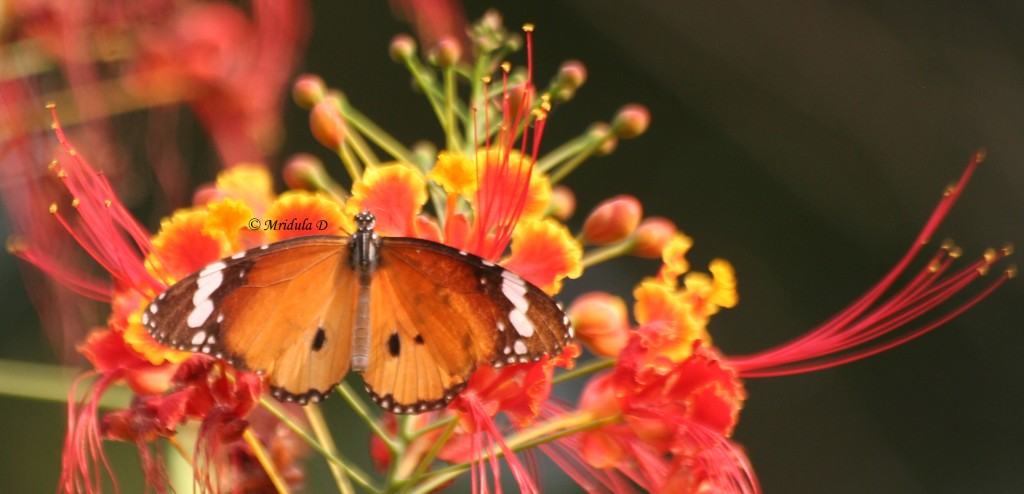 These orange flowers are a magnet for butterflies and when Chhavi takes her afternoon nap that is where I can be found, heat notwithstanding.
PS. There are two trips lined up in October, one vacation and one sort of work!