I thought I would write a little about the people who are working behind the scene at the Skoda Yeti ROWE. I also asked each of them before posting if I can write about them and use their pictures on my blog (including Luke Kenny). Each of them agreed that they would not send their lawyers after me if I wrote nice things about them.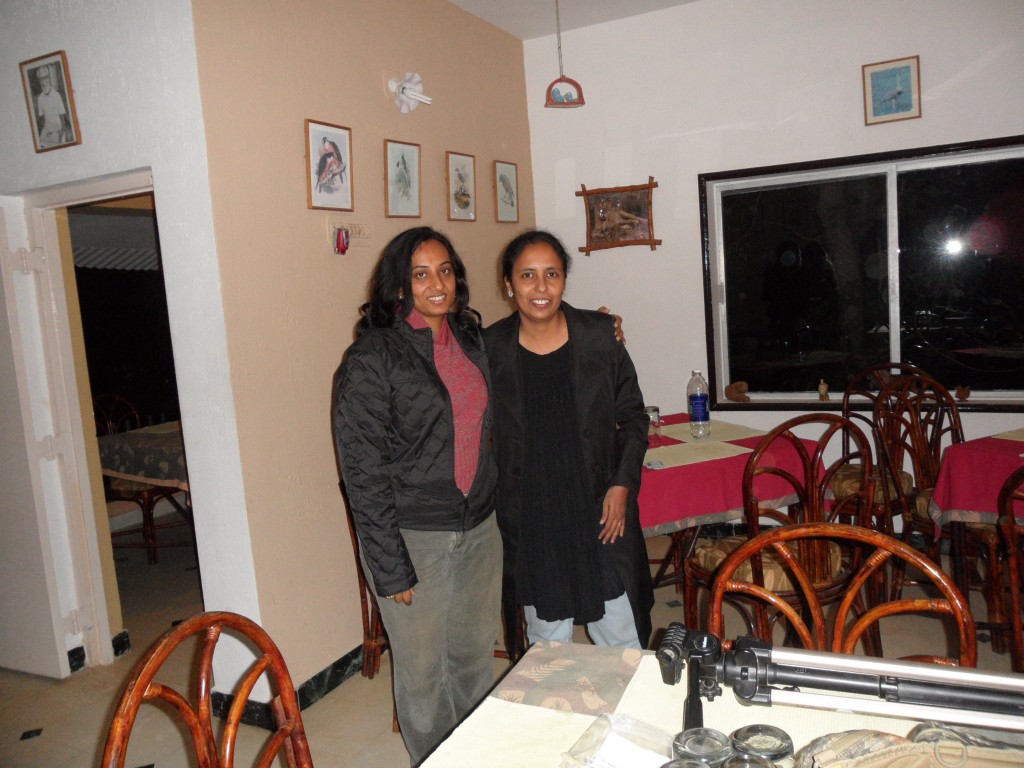 I would remember Mrinalini most for making a window seat available for me on the Mumbai-Ahmadabad flight even when we checked in late. We were staying quite close to the airport and we had a 6.40 check in time. For the first time in my life when we arrived at the airport there was a shout going on 'any more passengers for Ahmadabad?" We were rushed through the check-in and asked to hurry up for boarding.
The day before, at lunch, I was talking about how I sulk if I do not get a window seat. So, when we were walking to the boarding gate Mrinalini told me "sorry, no window seats for you" and I replied, "I deserve it for turning up at the hour I did." But once we entered the plane she asked a gentleman sitting at the exit row window seat if he would move and offered that seat to me! I was so happy to get a window seat that it didn't even occur to me that I was causing inconvenience to the person who moved to my middle row seat! When I asked her how she managed it, she said, "Oh! he is a colleague." It is only later I apologized to Karl. Which brings me to the next person- Karl himself.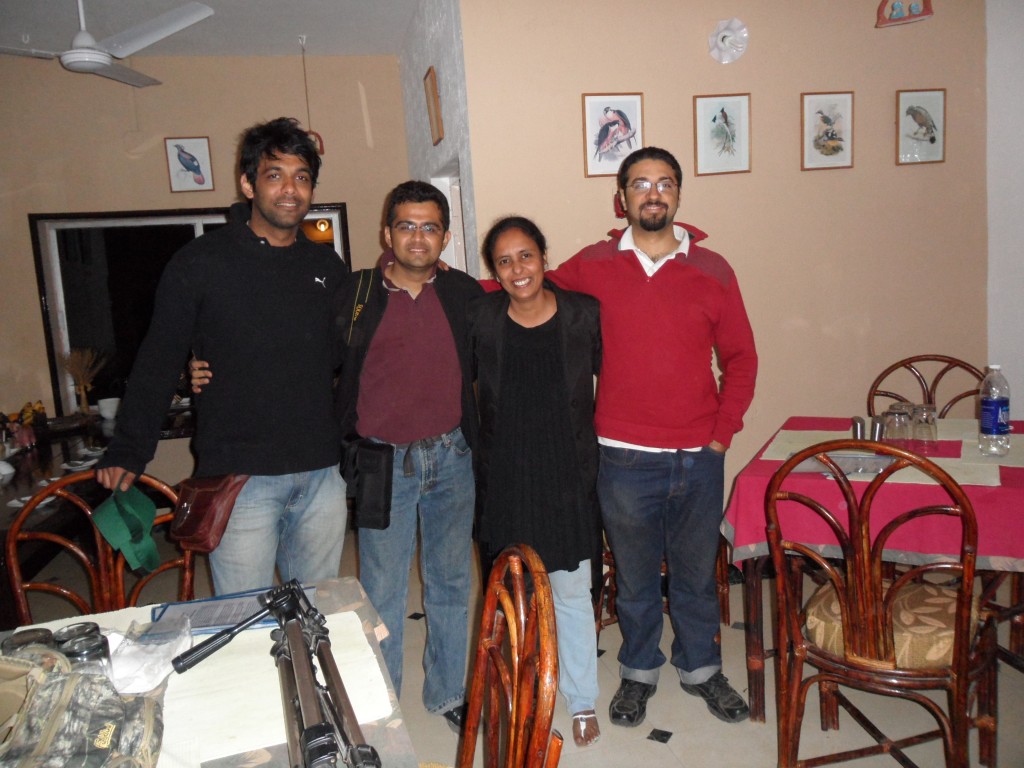 Karl I am told loves cars and says he often gets to pose with leaning ladies because of his charm. I have to say this, it is quite comforting to have him in the drivers seat, because he drives well and lets you be. His colleagues asked me to do an update on my Facebook that said, "Karl said no to food, finally." Ankit and Dr. Adwet were part of the event management team (correct me if I am wrong) and Dr. Adwet is a real doctor, the medicine one. When we met, he told me "On this trip, I am your Man Friday," and believe me his team of Ankit, Sangram, Rajesh, Suhas and Mahadev were wonderful. I wish I had more time to interact with them.
I have talked about Nayan before on this blog. He is the official Skoda photographer for the ROWE. Always with a smile, he is quite approachable and easy on sharing his knowledge of photography and wildlife. I got to learn a lot from him about photography and a little about how he became a wildlife photographer. He has a wealth of stories about the jungle and I would quietly join in the conversation when he started telling one of those stories, like getting charged by elephants along with his wife!
There are others from the team Sweta, Soumik, Apeksha, and many others whom I may have not interacted with, who made sure I had a good trip with them to Gir. Another thing that was very different on this trip was they would really make you feel special always being around and anticipating your needs. But I have to say by the end of the trip I was able to tell Ankit that I was not moving up in the queue and he could stop behaving like this with me.