My sister Alka and I visited Budapest in November 2017. I am glad I was able to drag her on a vacation along with me. It was her first trip abroad and our first together as adults! One of the first places we explored there was the Margaret Island, Budapest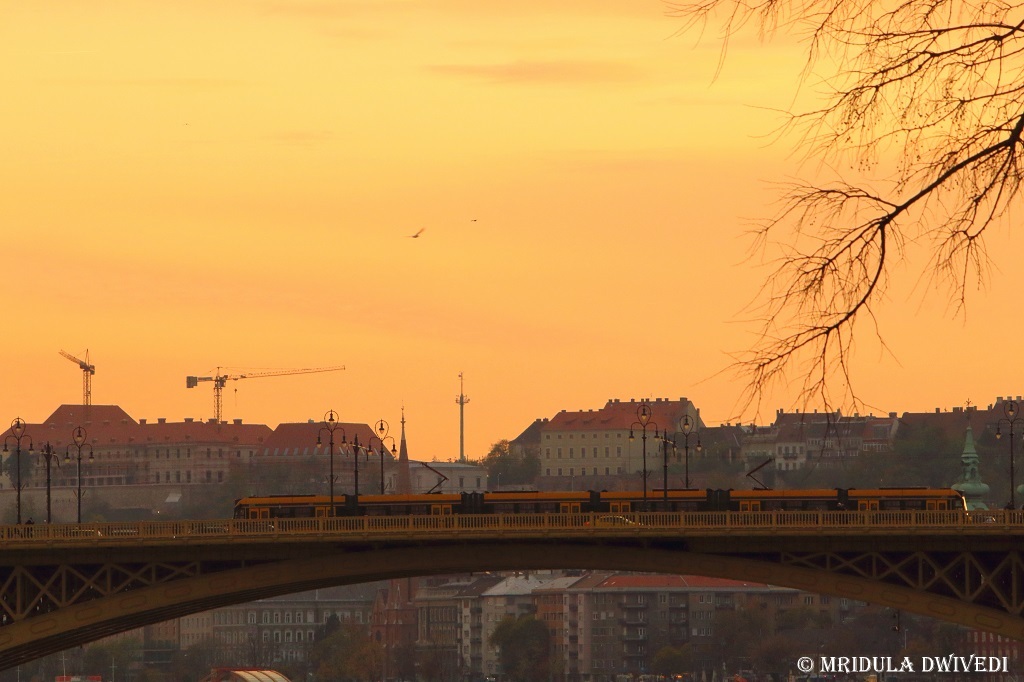 I am a big fan of local transport. One of our first purchases in Budapest was a 3 day travel card. We used it to buy a local sim card. Armed with a travel card and Google Maps we were ready to explore the city!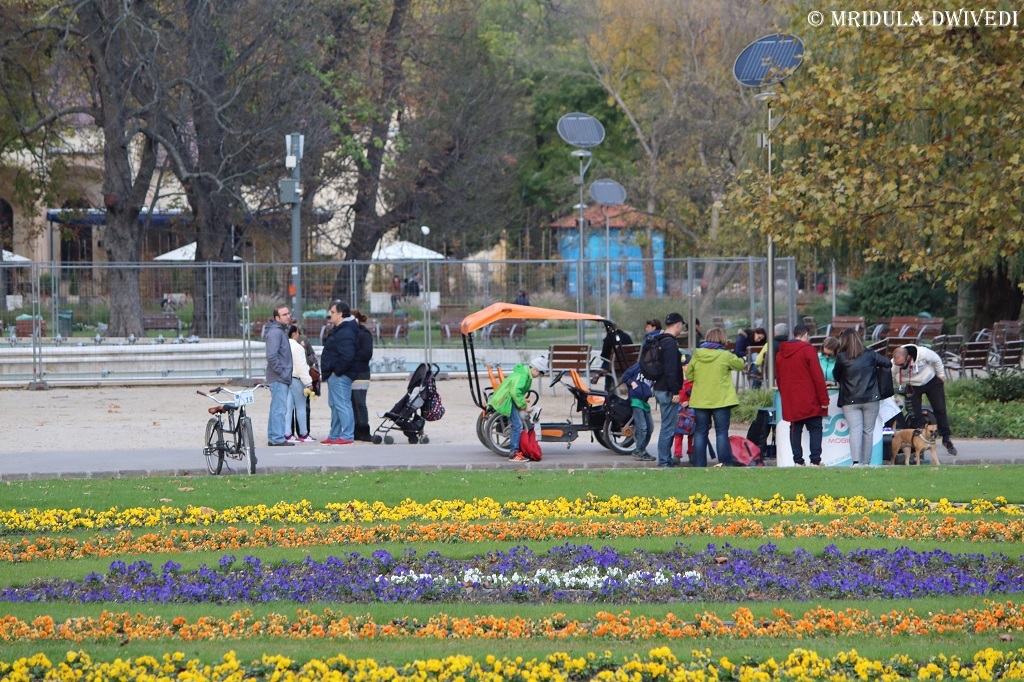 We stayed at the Novotel Budapest Danube Hotel and we could see the grand Hungarian Parliament Building from our room. So, we went to that area the very next morning. While coming back we got off the tram at the Margaret Bridge. The place looked interesting, so we walked ahead a little and that is how we tumbled upon the Margaret Island.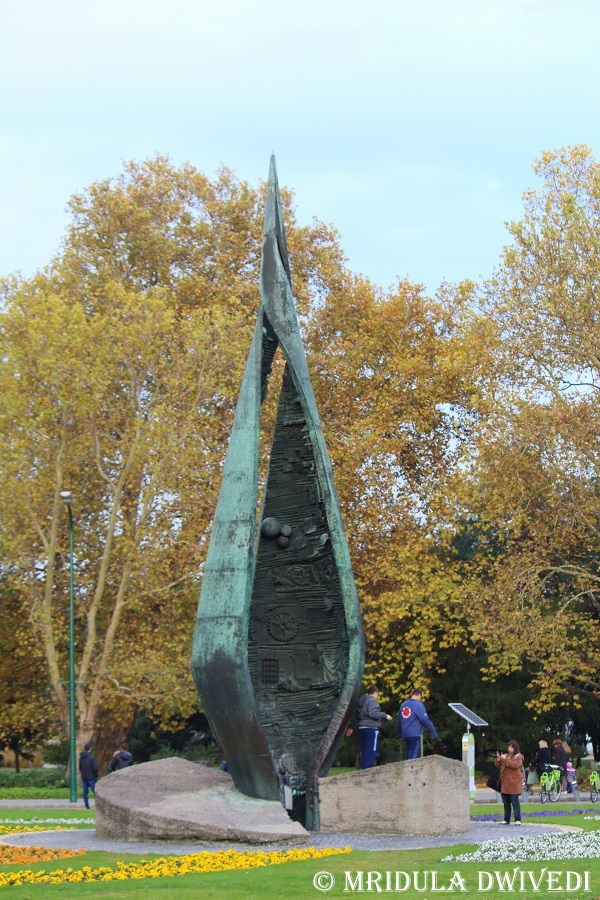 One of the first things we noticed was the Centennial Monument by Istvan Kiss which came up in 1973. It celebrates the 100 years of unification of cities of Buda and Pest 1873. We went to the park twice but I have to admit we didn't explore much. If you need a comprehensive guide, do refer to this excellent resource written by Budapest by Locals!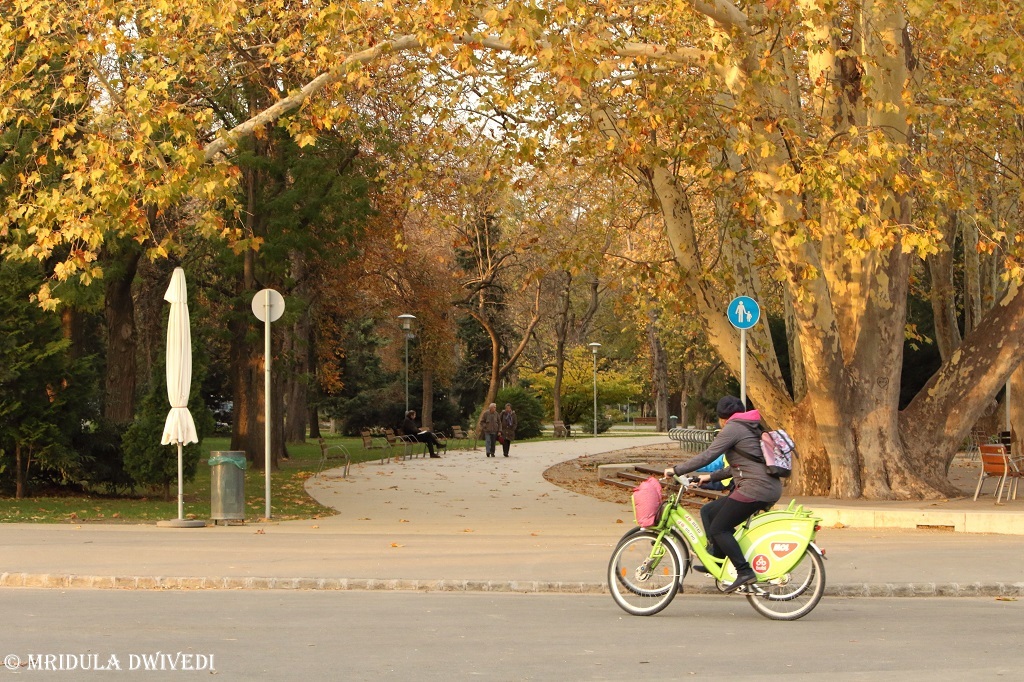 As the island is 2.5 kilometers long, it would take some time to explore it on foot. Bicycles, buggies and electric scooters are available for hire. We somehow did not ventured into hiring something!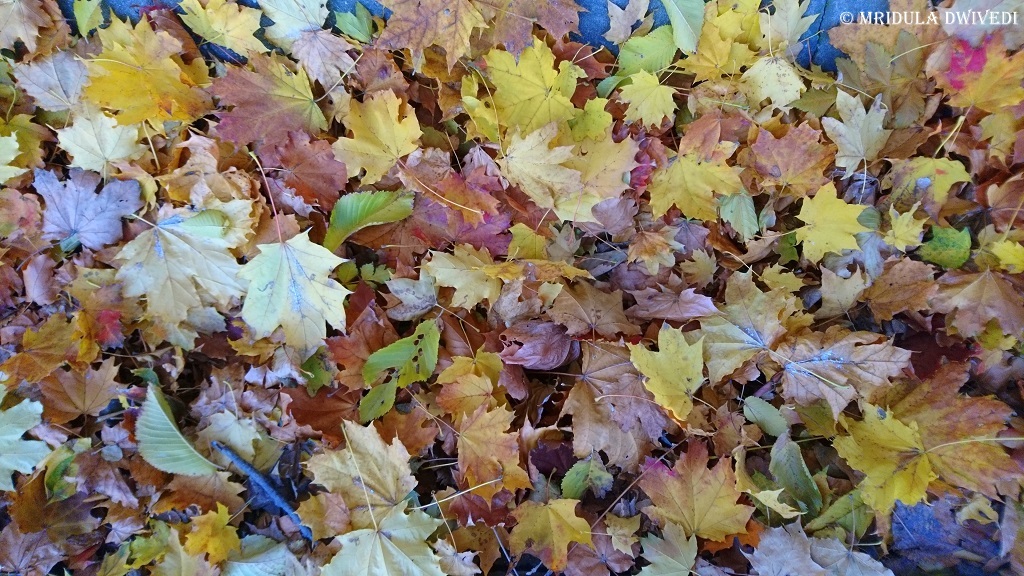 We were so smitten by the fall colors that we would keep getting stuck at every colorful heap of fallen leaves! As I witness no fall in my own city, I am partial to it when I get to witness it in another part of the world!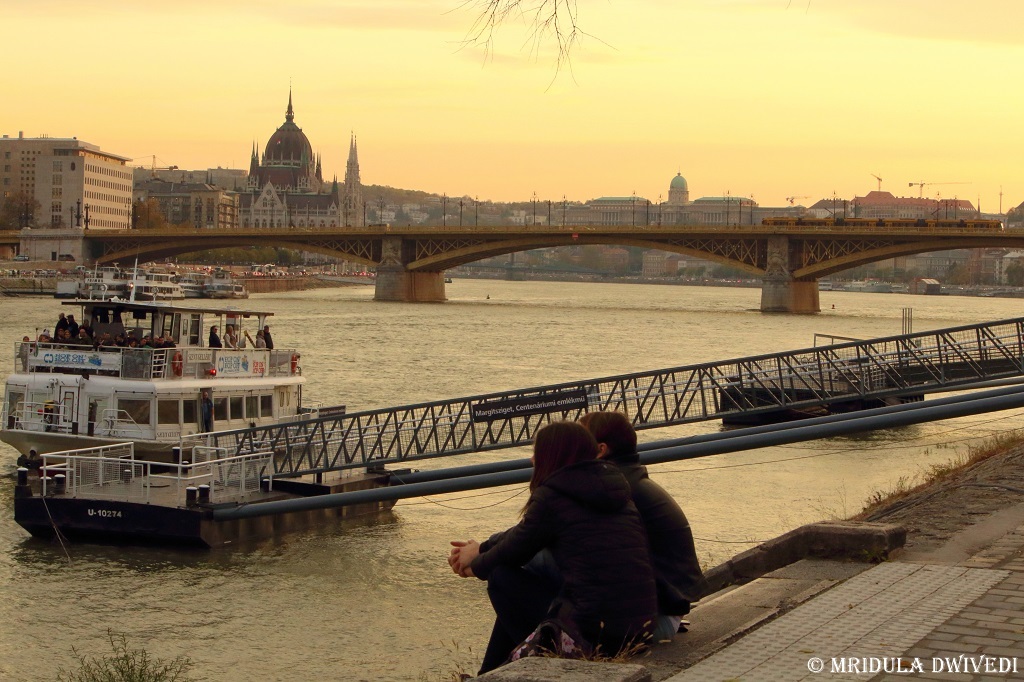 The park is 500 meters wide. If you walk towards the Danube River on the Margaret Bridge side, you get to see beautiful views of the city, along with the Parliament Building.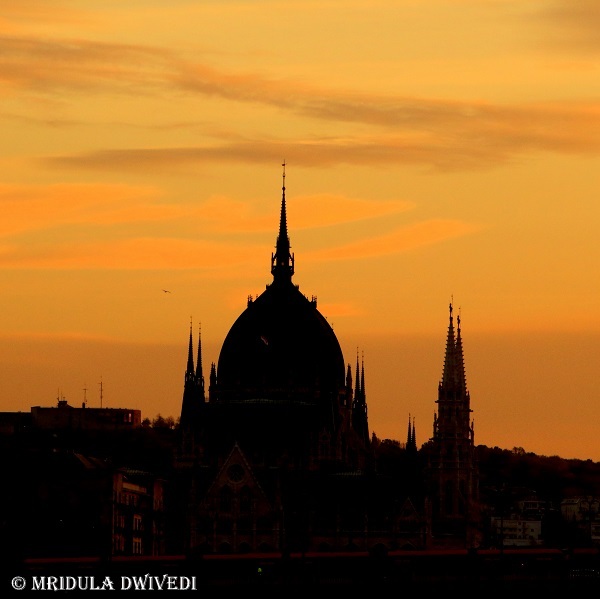 As it was winter, the sun would set early. I love watching the evening sky. I actually love gazing at the morning sky too, but getting up early is another story!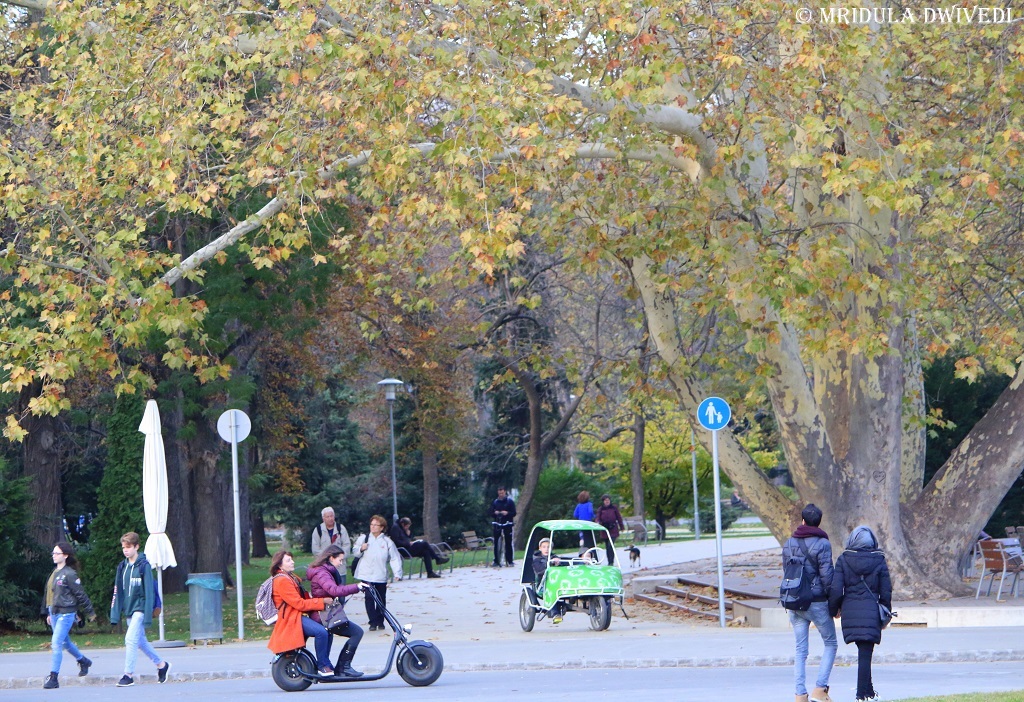 As the sun was setting and it was our first day in a new city, we decided to head back to our hotel. We went back to the Margaret Island on our last day of the trip too, but we still need another date with it.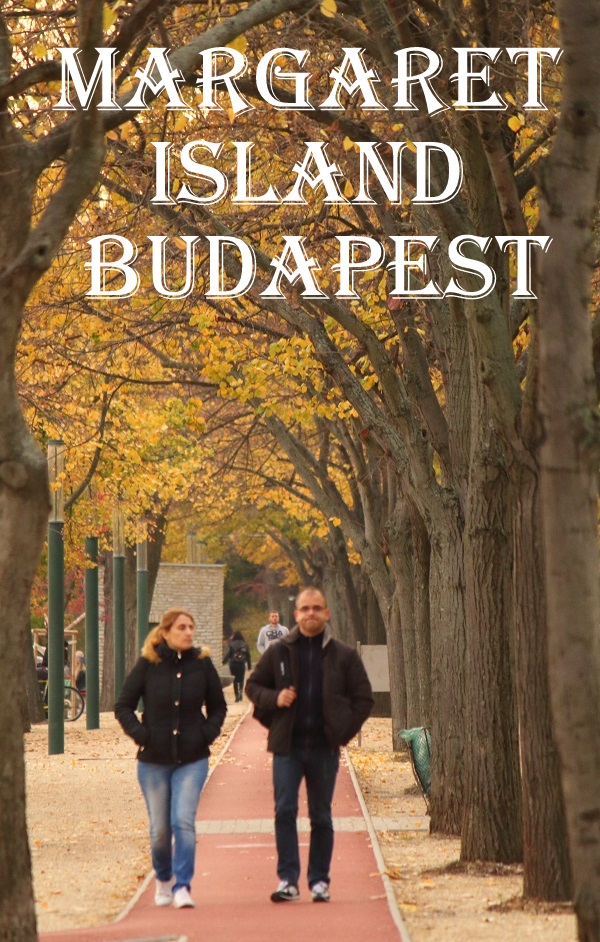 My sister and I have had so much fun together that I am already planning our next November getaway!