Ask me about luxury travel and I will go- nah me and luxury travel? I am not a luxury traveler. Recently I went to Kota Kinabalu with Silk Air and Sabah Tourism Board.
I was showing my daughter some pictures of the beach and she asked, "so mama where is your tent?" And that is my true identity. I am happiest in a tent when all I need is to open the flap and get immersed with nature! But then my kind sponsors put me in business class throughout the trip, both on Singapore Airlines and Silk Air.
When I look at the hotels I have stayed at it includes Holiday Inn, Hilton, Le Meridien, Marriott, Grand Hyatt, Levi Spirit Villa, Kumarakom Lake Resort, Suryagarh, Khyber, Taj Safari and many more. And yet ask me about luxury and I would go bah. I have been to spas, I have used indoor heated swimming pools, I have had whole speed boats to myself, I have had whole house boats to myself, I have had pillow covers with my name embroidered on them.
A long time back, before we adopted Chhavi, Seshadri and I used to do all the trips and treks (well almost all) together. But as we would mostly trek, somewhat difficult treks, the pattern broke down when Chhavi came in our life. We now closely coordinate our travels so that one of us is at home with her. I remember asking him on one of those treks from long ago, "So how come we never go to resorts?" He almost pleaded with me, "We will do all that once we cannot walk, till then let us trek." And I agreed.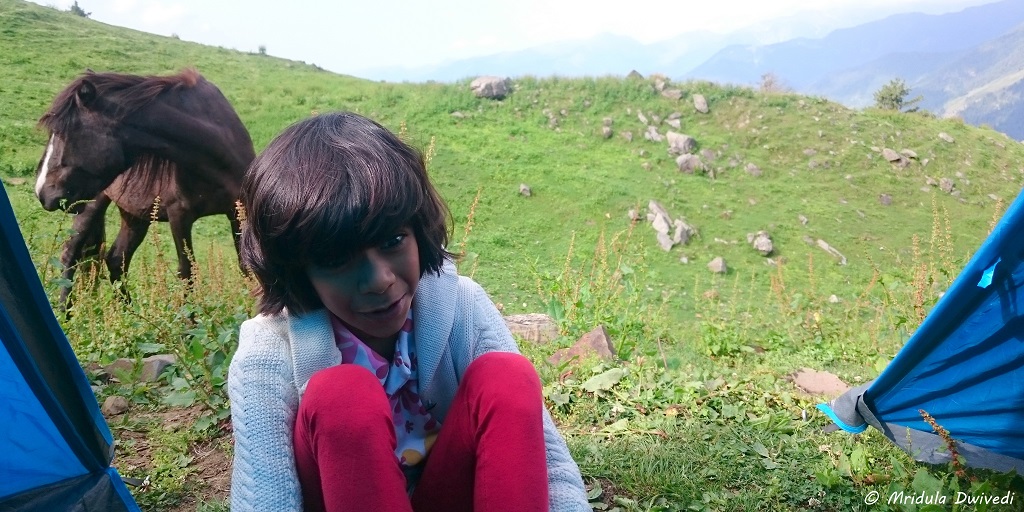 But then blogging happened to me. Ten years back it was a different world out there. There was no engagement with brands. Travel blogging was very small community and everyone knew everyone else! There were hardly any FAM trips. In 2005 what about Twitter 'influencers', it was not even launched!
There is something about blogging that got me hooked. I have kept at for the past ten years! Slowly sponsored trips started happening, first within India and then abroad as well. That is when I started getting acquainted with luxury.
Now the question is with two earning members in the family till the recent past, why would we not stay in luxury hotels on our own? Well we are the kind of the family who likes to get out every month, if possible twice every month, with whatever permutation and combination we can weave in. It could be Chhavi and me, Chhavi and Seshadri, sometimes all the three of us but never Seshadri and me alone. For that we need the kid to grow up! And if someone is getting out every month that costs money. Now only if we would be content to take two vacations a year, I would coax Seshadri out of the tent.
He was once telling me of a common friend, who asked his partner out to a five star hotel because she was upset. I retorted, "You will have to do that next time, you are giving me ides!" Pat came the reply, "you anyway go and stay in one such place every month, what is the novelty for you?"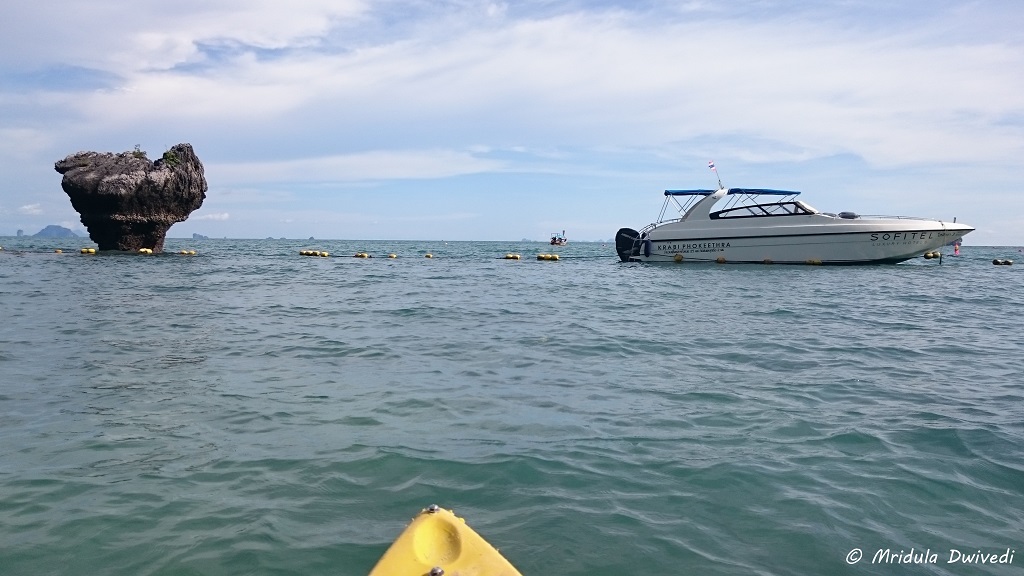 So here I am with a split personality now, part of me firmly identifies with budget travel and other part of my brain tells me to stop being apologetic about my luxury trips. So, this post is more of a note to self, telling myself to start enjoying my luxury trips. A few are coming up in the next few months!