I stayed only for one night at Le Meridien Kota Kinalabu in the Sabah region of Malaysia, whereas I would have liked to stay more. The hotel is an old one, but it went through a renovation process recently. Here is an account of my extremely short stay with them.
Check-In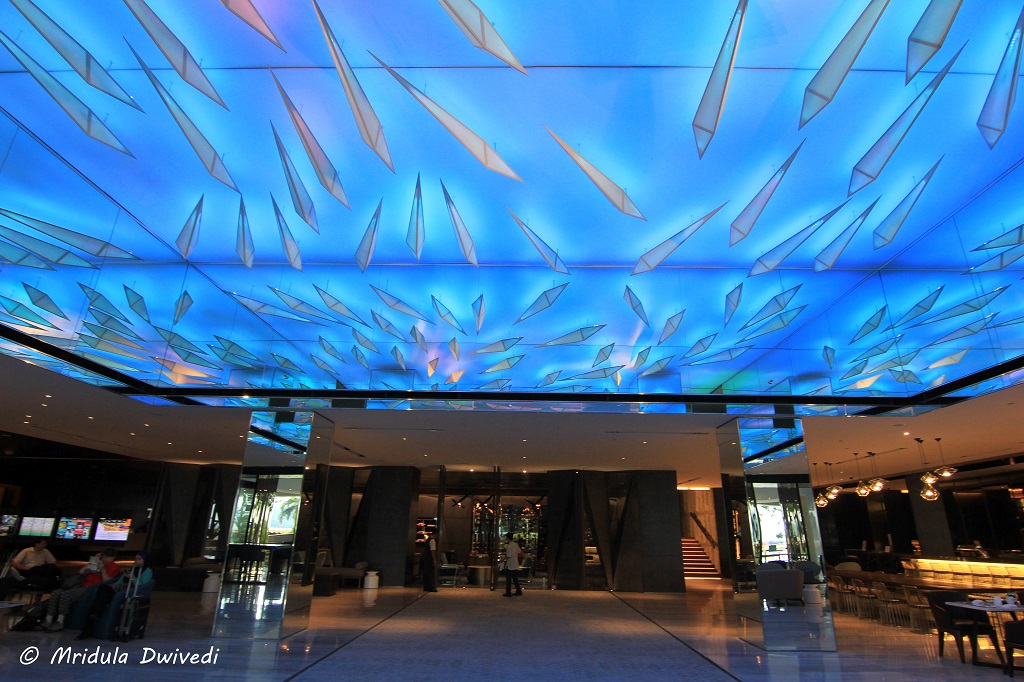 The check in at the hotel was smooth. They asked for my passport and gave me my room key. We were checking in the evening and there was hardly any queue. The lobby was buzzing though.
The Internet
If you are like me, you would like to log in to the hotel internet as soon as you reach your room! That is when the fun started. I realized that the internet was not free! I called the front desk to confirm. The young girl told me it was free for SPG (Starwood Preferred Guest) members. I was obviously not a member! They said they only needed my address and email, they can enroll me immediately. Now who will not agree to become a member if it makes internet free! I am a member now! I think this is a very smart move to get people enroll with their membership program, though I am not sure how effective it would be!
The Room and the Bathroom
I had a large room, which was clean and comfortable. I had a good night's sleep there. As most of the city hotels in Kota Kinabalu are close to the airport you can hear an occasional plane landing or taking off! But this is true of Hyatt too, where I stayed for two nights. I had an ocean facing room at Le Meridien too.
The bathroom too was large and comfortable. It had ample amenities. It had a bath tub. As I was staying for just one night I used it once. That still keeps me within my promise of using a bathtub sparingly. Out of three nights I spent in Kota Kinabalu, I used it only once.
The Swimming Pool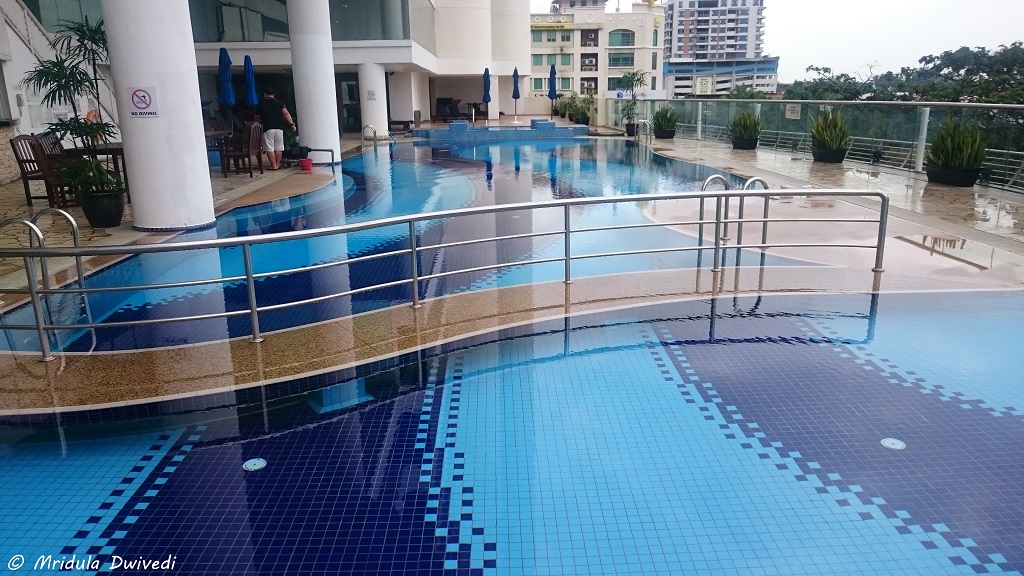 Le Meridien has a gorgeous swimming pool. As I was eating a lot of good food, I used it in the morning before catching the flight. It was absolutely worth it. I had the whole pool to myself, only the life guard on duty was around. One guest took a stroll for about two minutes and that was all. On that particular morning, the pool was all mine!
Food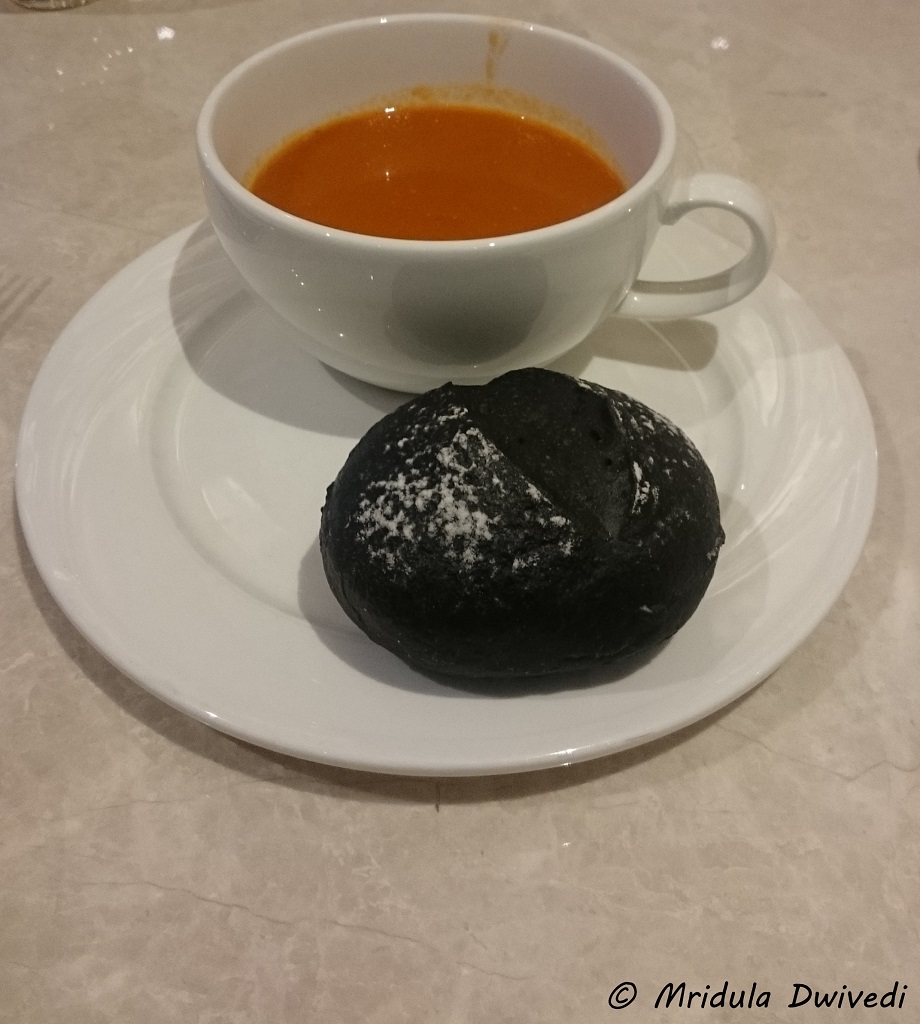 I had a breakfast and dinner at their buffet dining restaurant 'Latest Recipe.' The food was good, they have five counters serving different cuisines, one of them being Indian. You will be spoiled for choice when it comes to food here. I had a few exotic things to eat but they are part of a separate post. I am showing you only one dish here, the black bread with tomato soup. Apparently bamboo charcoal is used for the color, otherwise it tasted like a normal bread.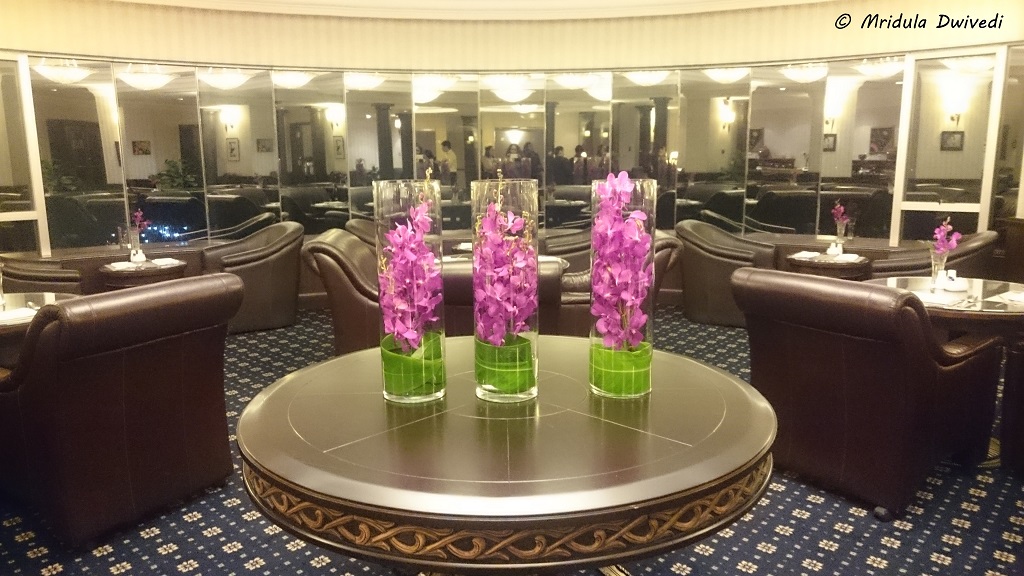 I walked through the club floor too. It displayed paintings for sale by the local artists. The common area was tastefully decorated.
Over all I had a pleasant stay at Le Meridien Kota Kinabalu. I also enjoyed taking a quick stroll through the local market right in front of it.
PS. My trip to Koa Kinabalu was sponsored by Silk Air in Collaboration with Sabah Tourism Board.