I managed to click some pictures at the water pots again. Had a few Bulbuls too this time. Some sunbirds do come but it is very difficult to get a decent shot of them. How I am hankering after the 100-400mm lens.
The Pigeons are now a regular. I used to click the pictures from inside my room thinking the birds would not come if I went outside in the balcony as there is very little space but that is not the case.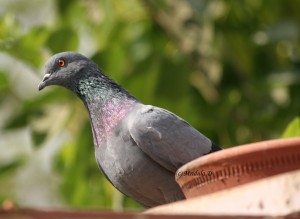 The light made the neck of the Pigeon look quite colorful!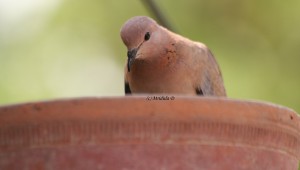 This one looked undecided for quite sometime. Actually all the birds carefully look around before dipping their beaks.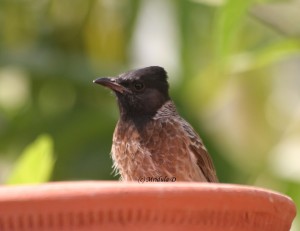 Managed to catch a few Bulbuls too this time. They come in ones and twos and really don't seem to be bothered about my presence.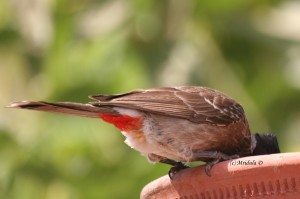 A Bulbul also decides that it is time to say to hell with the world and drink some water, how harmful that black ponting in my direction could be?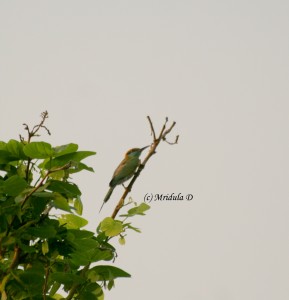 And then there was this beauty (I think it is a bee eating Bird but I could be wrong) in the distance for which my 70-300mm lens is no good. I am really drooling about a 100-400 but I wonder how much more zoom do I get?