I stopped at Kuala Gandah Elephant Sanctuary only for a few hours. I wish I had more time. When I got there I stood with others to listen to the rangers telling us the story of their elephants.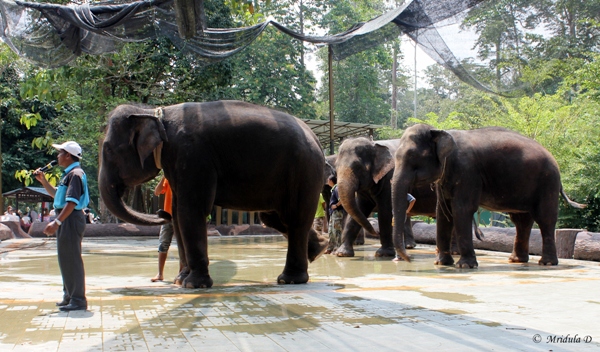 It was obvious from the way they told the story that the elephants were a big part of their life! This is a story of conflict between human beings and the beast. As forests were cleared to sustain human beings the elephant came into a conflict with the villages. And unless made aware, we human beings can do a lot of damage to the beasts too! This is where the rangers from the National Elephant Conservation Center, Kuala Gandah come in. They make the people aware of the rights of the beasts and try to rescue rouge elephants. I heard and read that otherwise poisonous baits were put for the elephants.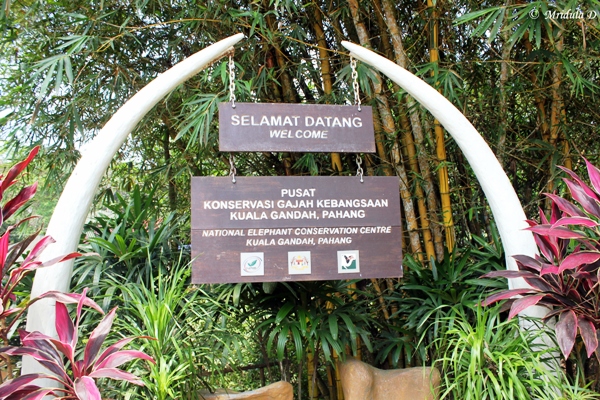 The park allows visitors to feed the elephants, take a ride on them and bath the baby elephants. I saw the feeding happen when i was there but could not watch the other two activities. I headed back to their auditorium for the video presentation.
The video highlights the efforts of the rangers and what does it take to capture, transport, rehabilitate and release a wild elephant! It is a story that will capture your heart. It is a story to be watched and experienced. I wonder if it would be a good idea to put that documentary on Youtube? Tranquilizing a beast and then transporting it causes a lot of trauma to the elephant and it reflected in the faces of the people as well who do the job. From the documentary I could gather that the money is scarce and the rangers work against a lot of odds. Their ultimate aim is to release the animals in the wild again but they do not have enough money to successfully track the animals. The video ends on a very bittersweet note.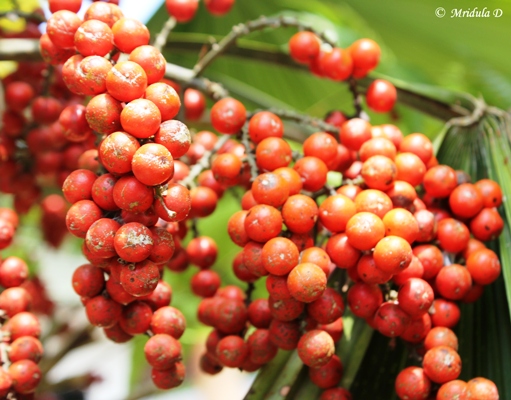 When I walked out into the sun again I saw these red berries glowing in the light. What a contrast to the shades of gray I saw through the documentary.