I has the opportunity to go Kayaking a few times on my various trips. When I got a choice between going on a bamboo boat or kayaking at the Ha Long Bay in Vietnam, I picked the latter!
However, in my group there were only three takers for the activity and I was without a partner. Neither my group members nor the activity in-charge thought I was a good candidate for kayaking alone!
I was this close to ending up on the bamboo boat but then came Alex who was also without a partner. He was guiding a couple from Slovakia and they went kayaking together. I gathered all this after we got on the Kayak!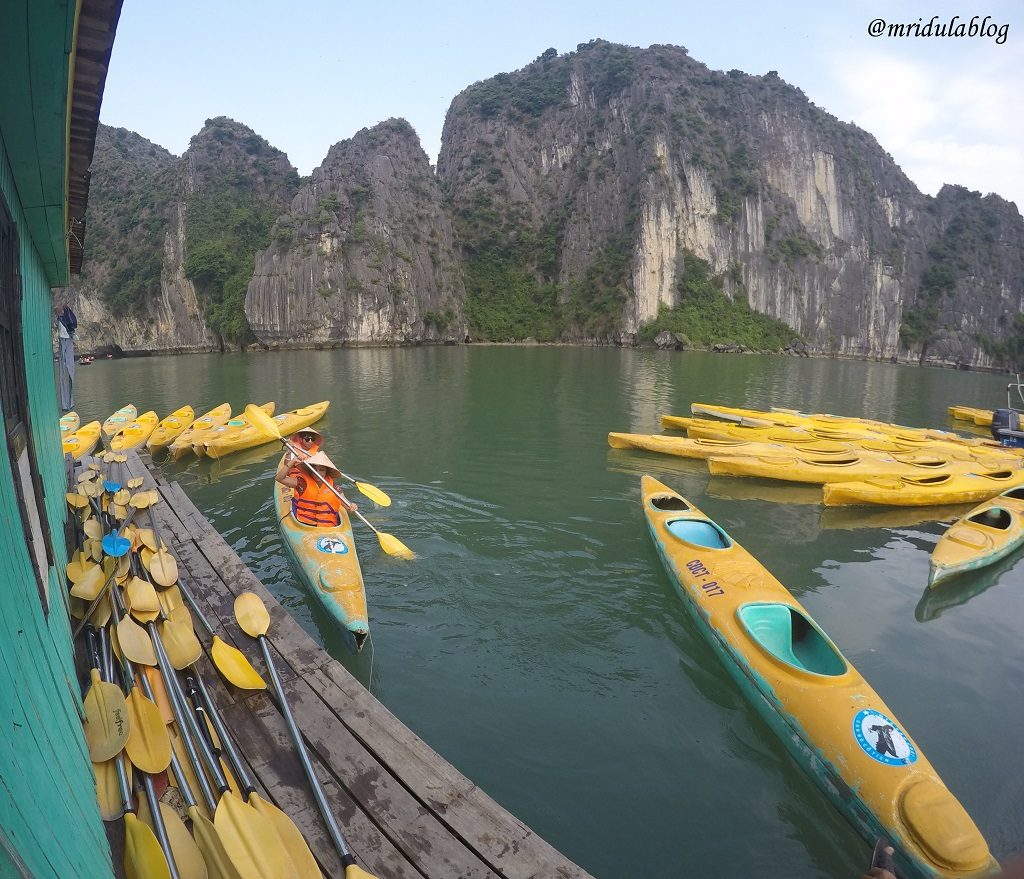 After interacting for a minute we agreed to go Kayaking together.We were getting the introductions done as we got into the Kayak! Alex quickly declared me the captain of the Kayak, whatever that means.
We were an odd kayaking couple for many reasons. He is young and white, me middle aged and brown! We caught the attention of almost every boat on the water that day! I realized it when random people started clicking our picture! We were a minor sensation or so I think.
Alex was comfortable with it, I would try to ignore it all and hide in a bubble. There was a boat full of men from the Indian sub-continent and I could sense their disapproval! Alex on the other hand told them to smile as they were on vacation!
After a while I started enjoying myself. And then I am prone to giggling a lot! I had my GoPro with me on the Kayak. We bashed other boats only twice and it happened while I was happily clicking pictures.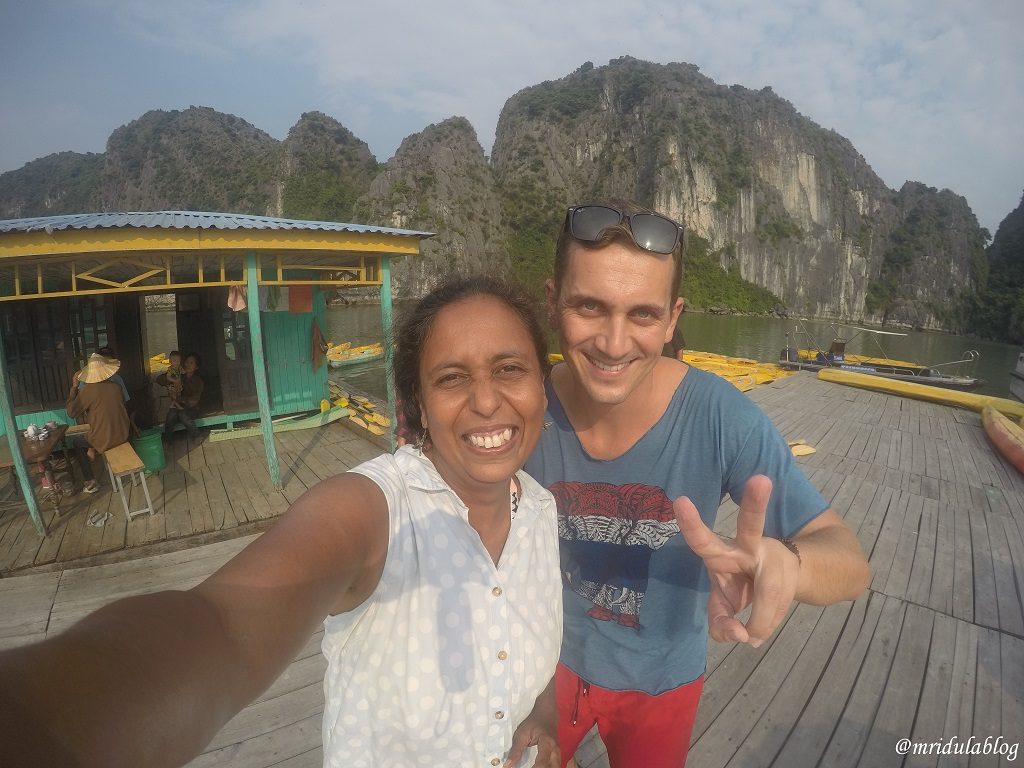 Soon it was time to head back to the Kayak shed as our 30 minutes were over. I asked for Alex's Instagram handle as we clicked a picture to remember the adventure. He told me I would get to see his real name there!
And sure enough I was able to find Ales on Instagram! I hope I will be the captain of the Kayak with him sometime in another part of the world! Here is a short video of our adventure!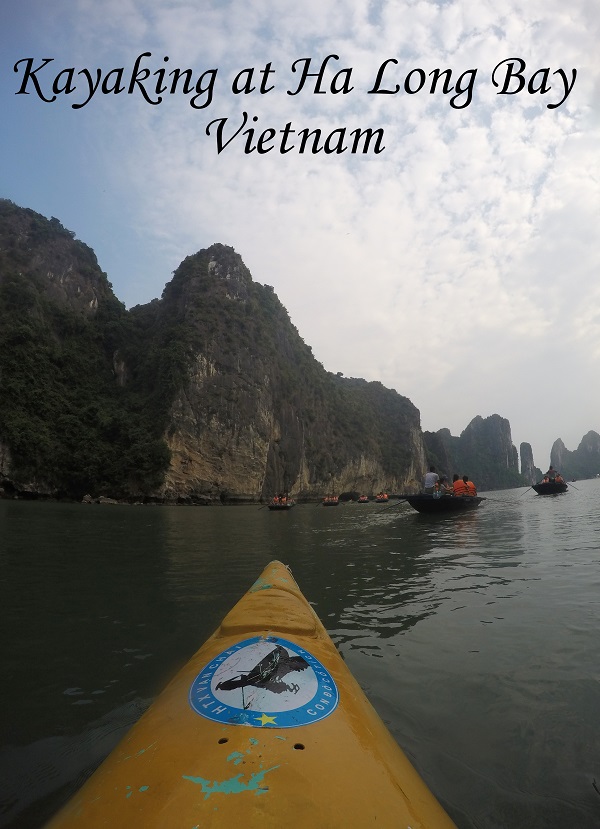 I was invited to Vietnam by IndiGo for the launch of their inaugural Kolkata Ho Chi Minh City Flight!