Photo Credit: CRSHELARE/Shutterstock.com
Having worked in the private education sector for 13 long years I have seen the functioning from the inside. It was only last year I quit my job to concentrate on my travel blogging profile. And I still sometimes feel I am wasting my IIT Kanpur Ph.D. So here I am sharing my thoughts on Skill India.
I always taught in the private higher education sector in India. And though it may not be the best in terms of quality, I always thought privatization of education was a good thing. After all, the vast majority of youth in India deserves to be educated and skilled. The top institutions can admit only a small number of candidates through extremely tough screening process. It is good for those who can crack the exams.
However, what do we do after those 1-2% of the seats are filled? What do we offer to the rest of the population? In India there has been a tendency to write off everyone else, even companies take pride in saying we hire only from 'so and so colleges', whereas such a statement would be considered 'discrimination' in other parts of the world. I looked at the enrolment ratio of the Indian youth in higher education, it is 20.4% (2011-12 figures) for all the relevant 18-23 year olds! Chew on that for a while. Just 20% of the relevant youth is in any type of college at all. The ratio is 21.6% for the boys and 18.6% for the girls. Even for the 20% quality of education will be not the same.
But for a while if we forget this 20% of the population which can afford higher education of some kind, what about the other 80% of the youth? What do they do? That is where Skill India initiative makes so much sense. We cannot put everyone through college, at least not in the near future and yet we as a country are responsible for the dreams of the youth. We are a youthful country.
Skill India initiative makes sense in another way too. If you live in a metro in India you can see the pressure of population in day to day life. People flock to the metro cities because of the job opportunities. But that leads to overpopulation and severe pressure on the civic infrastructure of the cities.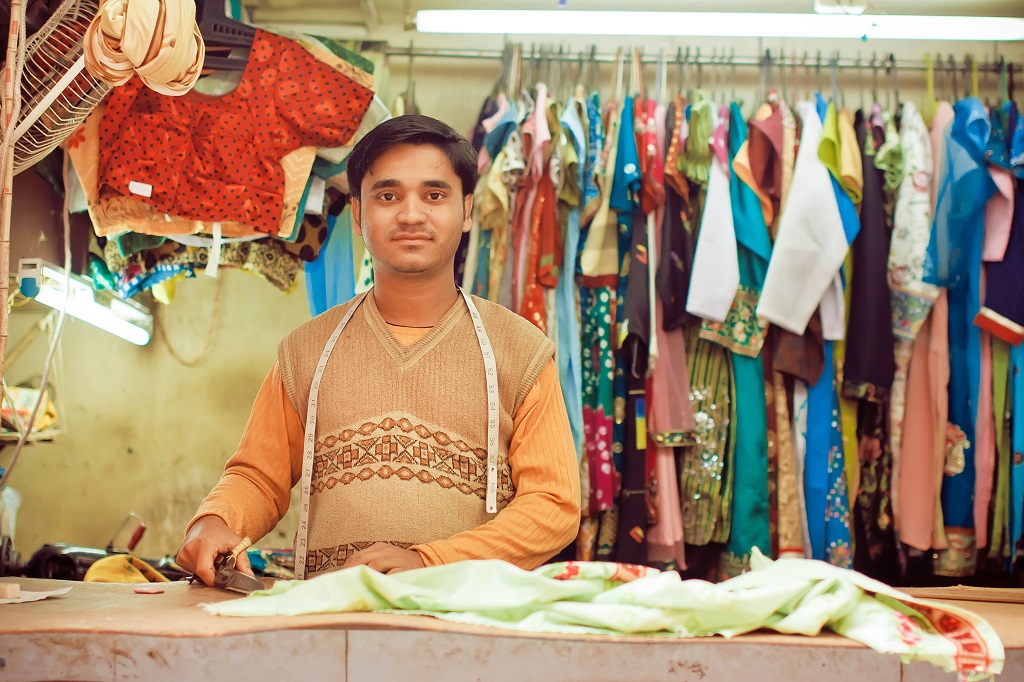 Photo Credit: Radiokafka / Shutterstock.com
If we as a nation are able to create jobs for a vast majority of youth which is not going to get college education and create in other cities it would be a win-win situation for everyone.
It is in this scenario that Skill India initiative sounds promising. On theMSDE Website there are 24 portals listed. They range from automobile to media and a whole range of other activities. Clicking on any of the icons takes you to the relevant sector's webpage and the opportunities for training available. Only two sectors 'beauty and wellness' and 'tourism and hospitality' links are not clickable at the moment. The scope of the initiative is huge!
The Skill India initiative was launched in 2015 by PM Narendra Modi. It is an initiative that is the need of the hour. Its target is to train 400 million youth by 2022. I sincerely hope that it gets implemented well. I am hopeful as it works on a private-public model. It is under the newly created Ministry of Skill Development and Entrepreneurship which is headed by Mr. Rajiv Pratap Rudy.
I wish every success to the initiative. You can find them and engage with them on Twitter too. A successful Skill India initiative will change the country's profile and it ties well with Make in India too. After all, to Make in India the skilled workforce is surely required which Skill India initiative can provide.