I actually have a very close association with the Indian Railways. My father used to work and retired from Indian Railways as a Chief Signal Engineer! So, my childhood was spent in a huge railway house in a small town in UP. It was full of mango, litchi and guava trees. And it goes without saying I traveled a lot in trains. In fact all the major journeys were train journeys as low cost airlines were not even conceptualized during my growing up years in India!
Train journeys used to be fun. Even then I used to like window seats. I would gaze outside for hours sitting by the window. In fact it is while passing through a small town in a train at sunset made me understand the word 'gaudhuli.' Otherwise in the cities it is petrol fumes more than anything. Those were the days when people used to pack their own food on train journeys.
I now take more flights than trains. I prefer flights for longer journeys as it saves time. I still love taking a Shatabdi, more so if I am going to the hills. The hours of travel are reasonable, it takes you away from crowded Delhi and I still find the landscape fascinating. I also don't mind taking an overnight train but anything longer and I want to take a flight!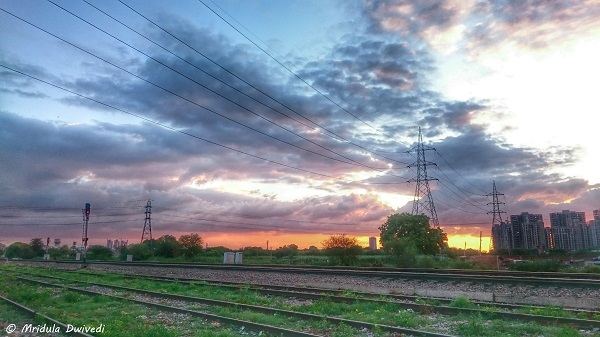 Over the years the maintenance of trains has gone down. I wish they could keep it cleaner. I was once traveling from Jodhpur to Delhi and the AC coach had rats. It put me off the train like anything.
And even though I still like traveling in a Shatabdi, I completely grew out of the food in train they serve. It has been years since I started skipping on the main course. It is bland, has no taste and the quality is highly suspect. I now see that Chhavi, my daughter, does the same. My family knows this, so they keep something ready for us however late we are in reaching home.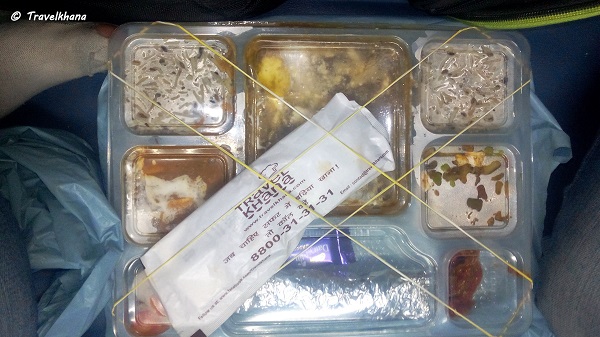 And it is because of this I am eagerly waiting to experience food service from third party food delivery in trains with vendors like TravelKhana. Being able to order food in train online sounds exciting at this point of time.
After all, I do not like going hungry on trains and I hate it even more that my daughter refuses meals in train as well. It would be a great relief to get food in train which is good from TravelKhana. Otherwise it would be back to packing food from home for me soon!