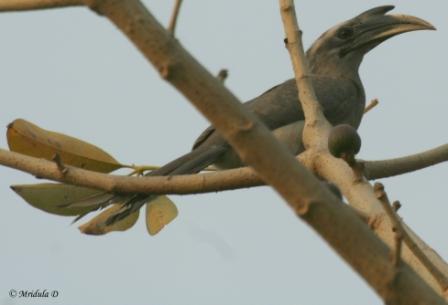 Managed to catch a few more images of the Indian Grey Hornbills a few weeks back in the neighborhood. Usually I would only see a pair but on this day I managed to see four of them. I don't know why but the Hornbills were greatly agitated (or so it sounded to me from their calls).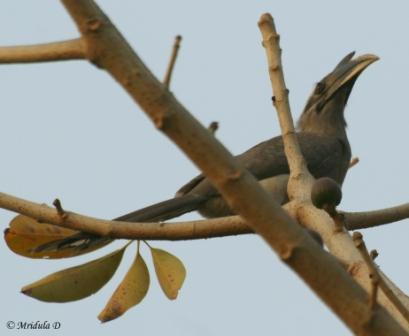 The tree that they are sitting on, gets red flowers and it is partly flowering now. I saw a lot of mynas on it this weekend but was in a hurry to go to my daughter's annual function. So I have to wait till Saturday to photograph birds with the red flower. Though these trees are pretty high, and my zoom feels quite ineffective but still I have to give it a try.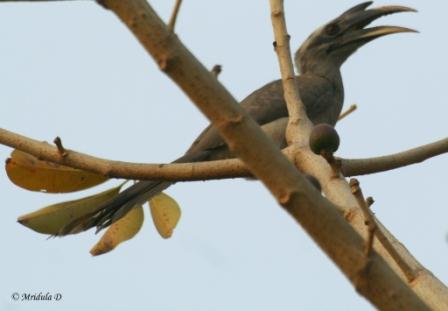 Finally I also managed to click a picture where the beak of the Hornbill was open. You should have heard the sound that came out of it! I am wondering if it is getting too hot for these birds to remain in the neighborhood for a few more weeks?