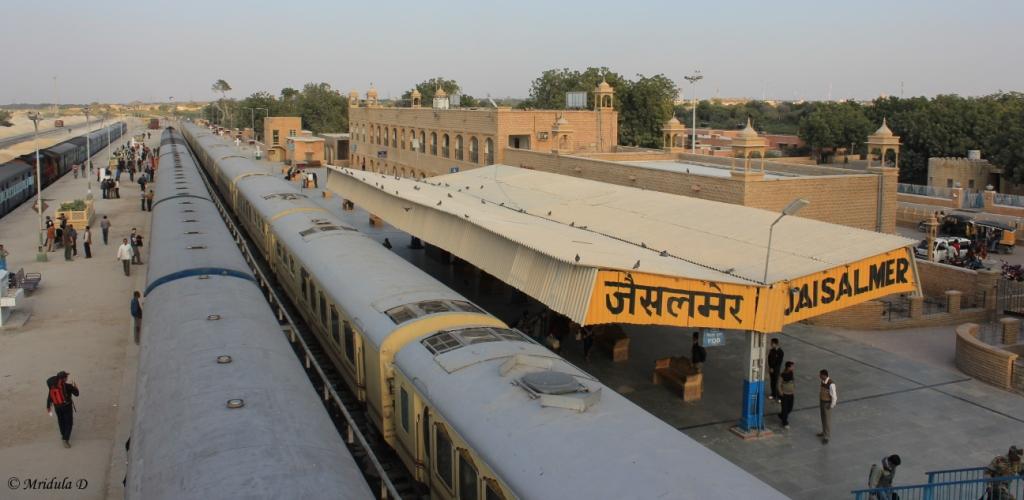 Thought of doing a series on the railway stations I have clicked within India. Mostly we are either in a hurry to get onto a train or to get out of the station to reach somewhere. But sometimes I do manage to click pictures. For example in January this year I was catching a train back to Delhi from Jaisalmer. I saw Palace on Wheels at the station. So I dumped my luggage in the assigned coach, we were in a group so others could watch it. And then I ran to click pictures!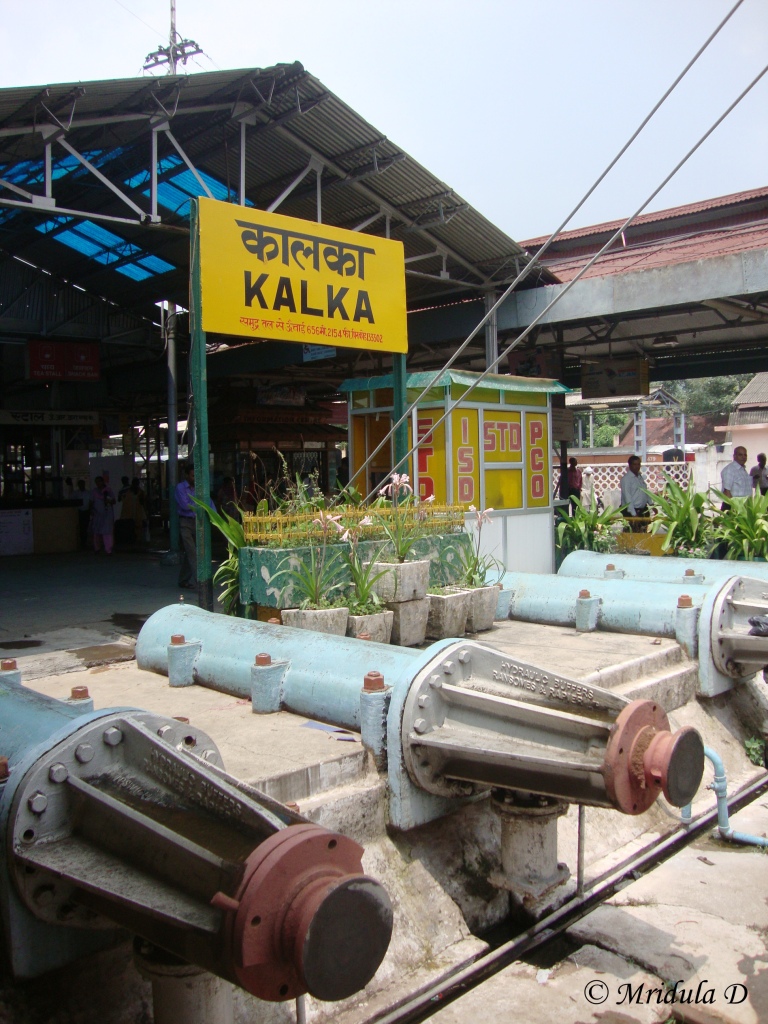 I quite like Kalka Railway Station, it is small and beautiful and it means you are near the hills.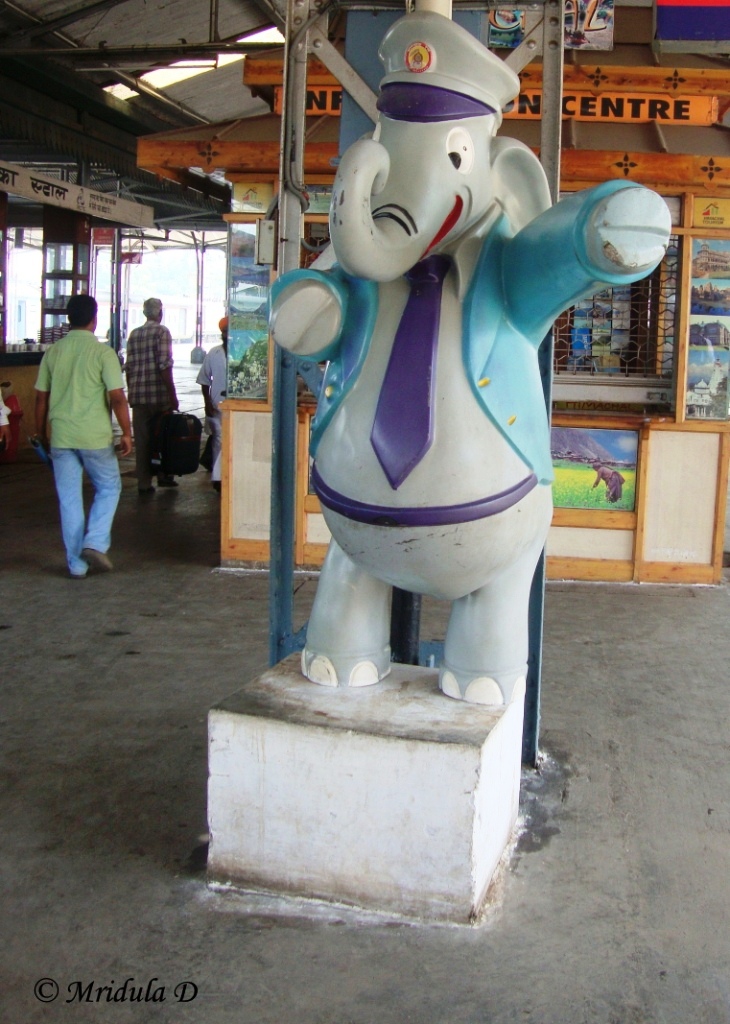 Then there is this cute mascot (Appu is it?) at Kalka railway Station.
This is just after the entrance to the New Delhi Railway Station, from the Ajmeri Gate side.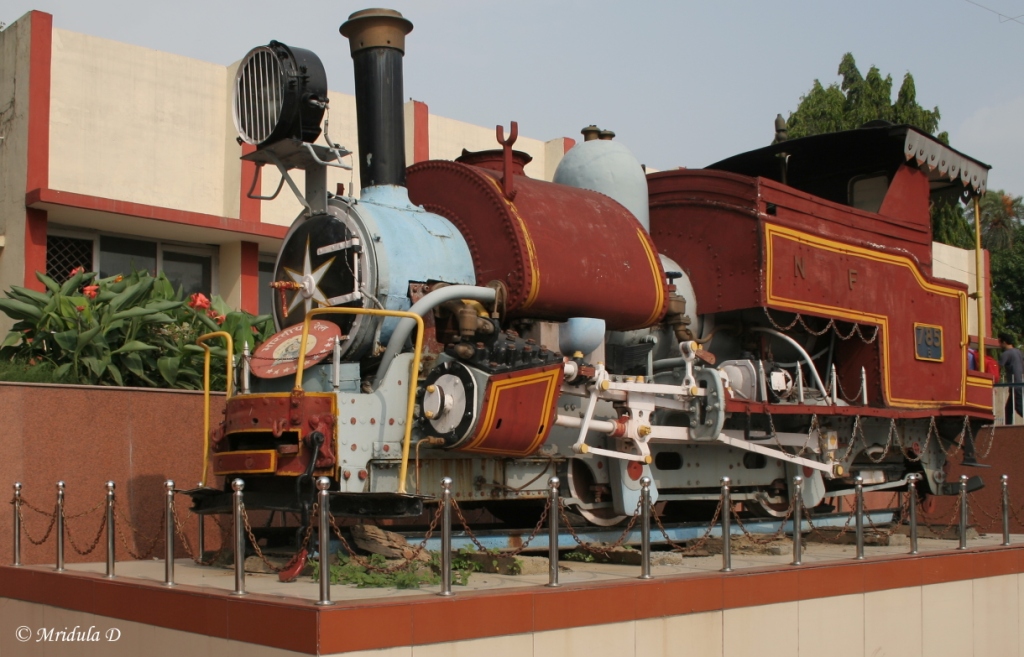 This is a cute engine that you can see in front of the Dehradoon Railway Station.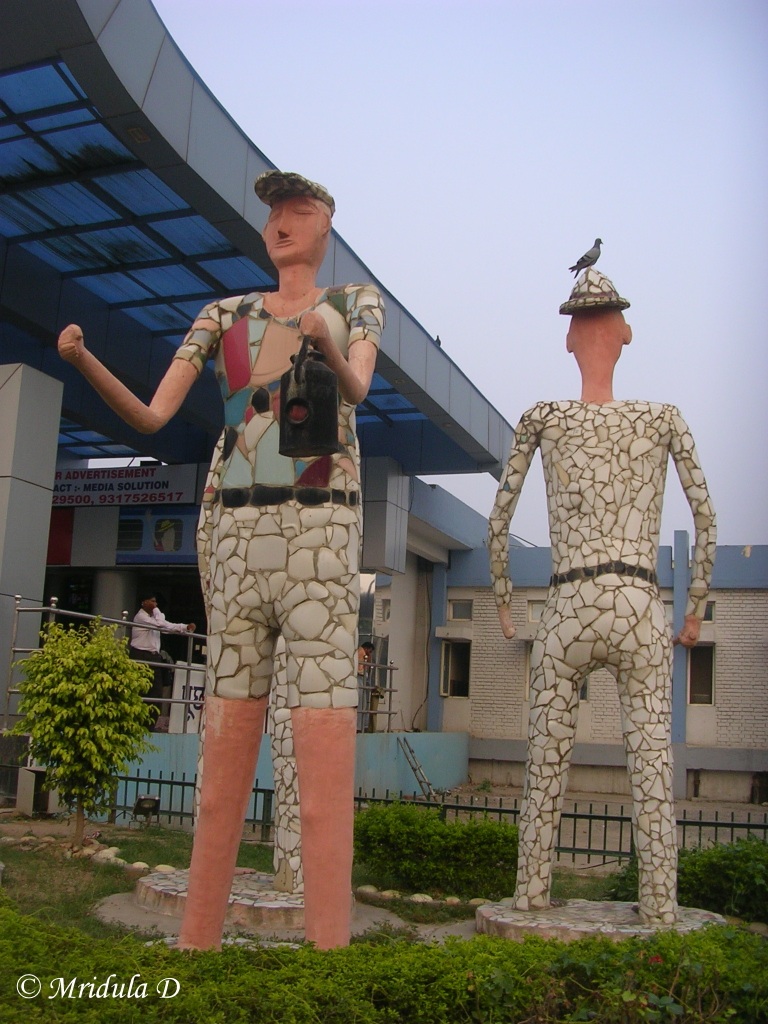 These rock garden style images can be seen at the main entrance to Chandigarh Railway Station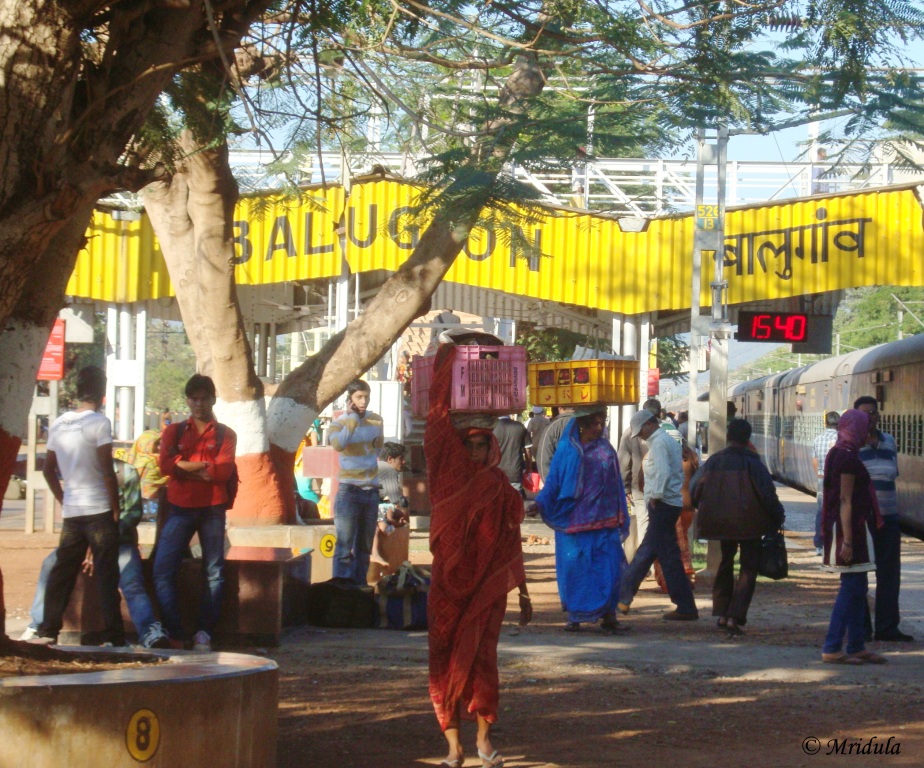 This is the small Balugaon Railway Station in Odisha, quite close to Barkul the getaway to Chilika Lake.
The last image for today is of the Bharatpur Railway Station, my latest trip of 2012. Took this one from my mobile phone. I bought the mobile because of the 5 megapixel  camera!
But the best station that I have stayed at is Barog at Himachal Pradesh.