I went yesterday to Chandigarh for work but my work got over unexpectedly by 3.30 pm or so. My flight back was at 7.00 pm. The distances at Chandigarh are not that great so I decided to check out the Rock Garden once again. I was last there in 1988 (yes you read it right!) when I was still at school.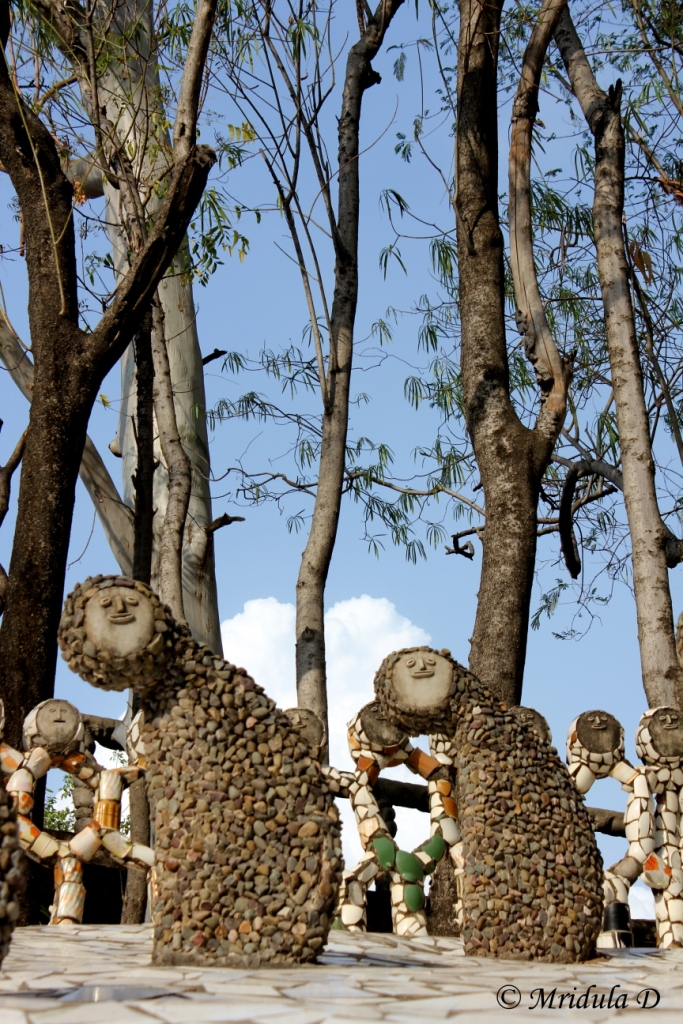 Mr. Nek Chand started this Rock Garden in secret in 1957 and now this is occupying a sprawling 40 acres. The sculptures are made out of waste like bulb holders, broken glass bangles, sacks, tiles and what not.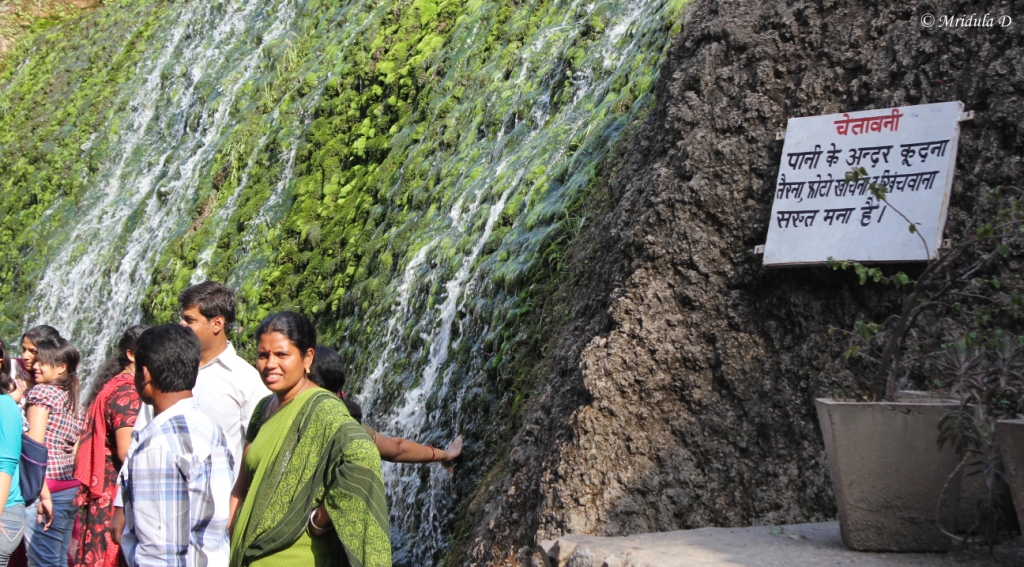 There are a few waterfalls within the park and they are very popular spots with the visitors. If you look at the upper right corner in the picture above there is a warning in Hindi asking the visitors to leave the waterfall alone. But clearly the authorities and the people have  different perception of the dangers associated with this waterfall.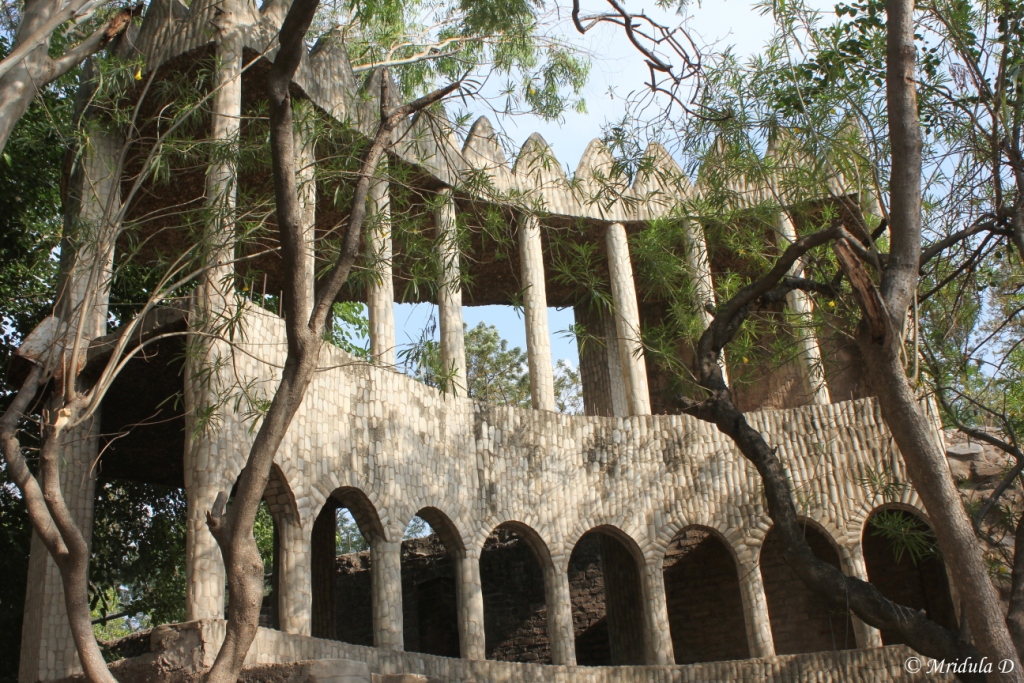 Not only the structures and the sculptures are beautiful it is green too and soothing to the eyes. I liked it a lot that the park has a lot of trees around.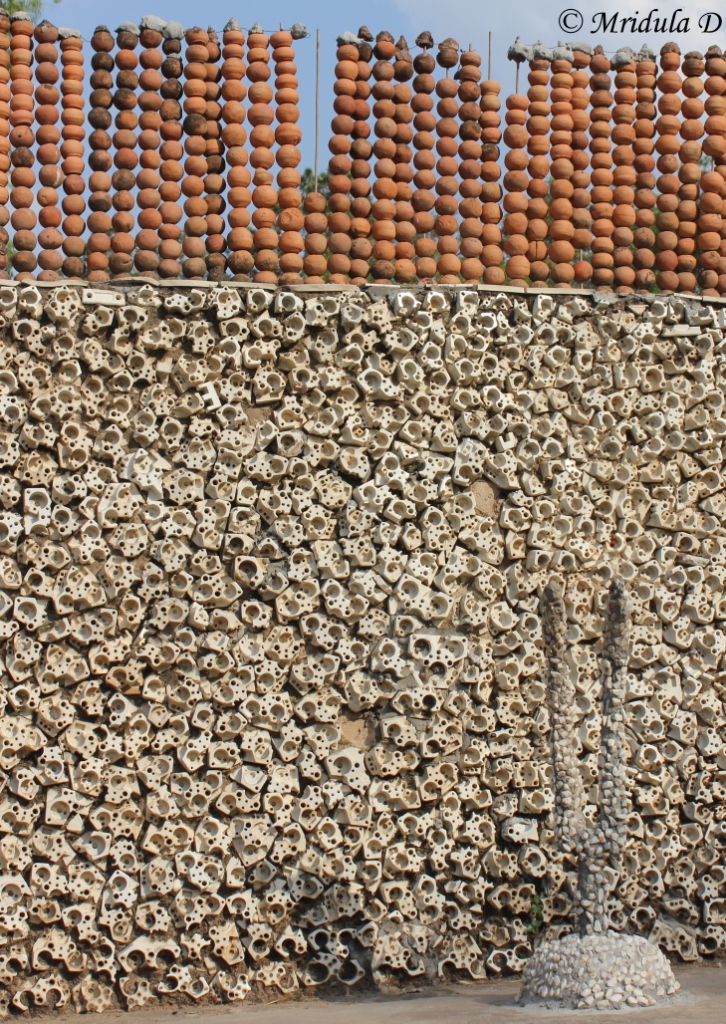 Broken bulb holders and pots, but then in right hands even this can look nice!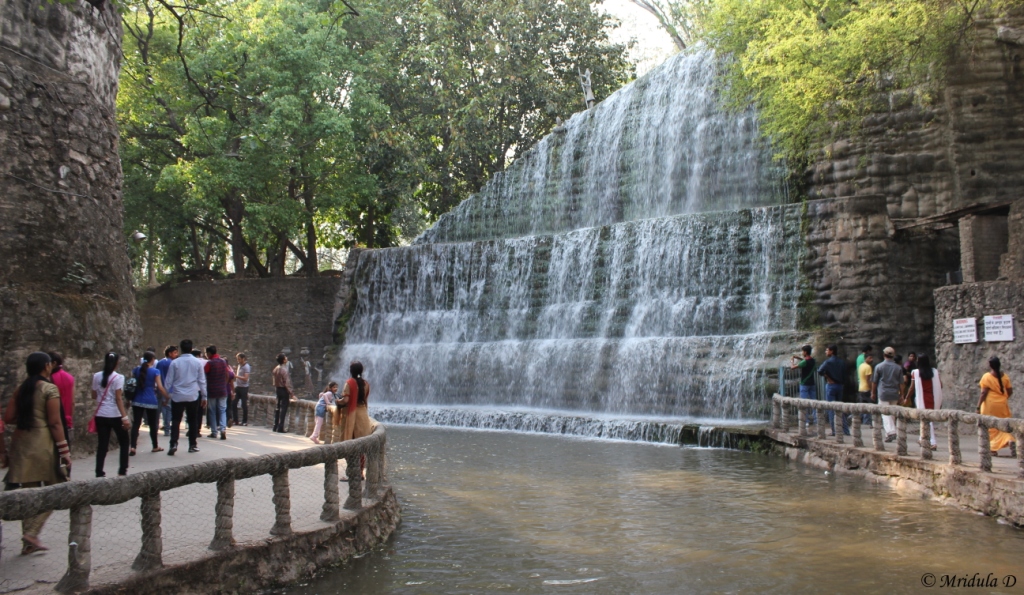 I liked the water fall in Phase 3 a lot. This rock garden has interlinked passages full of narrow arches where you bend down to cross.  Also I was pressed for time so when I came to a crossing which said phase 3 in one direction and exit in another it was a tough choice.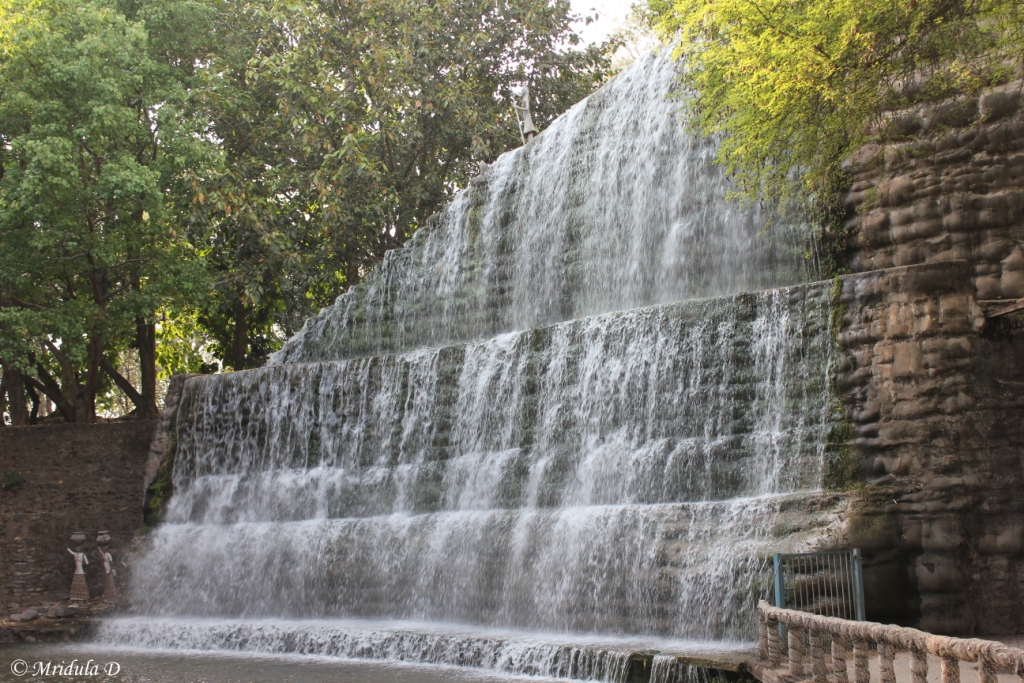 In the end I was happy that I decided to continue to the phase 3. This waterfall was a beauty and unlike the other one I could get it in my frame without any human being even though this state lasted for maybe 5 seconds.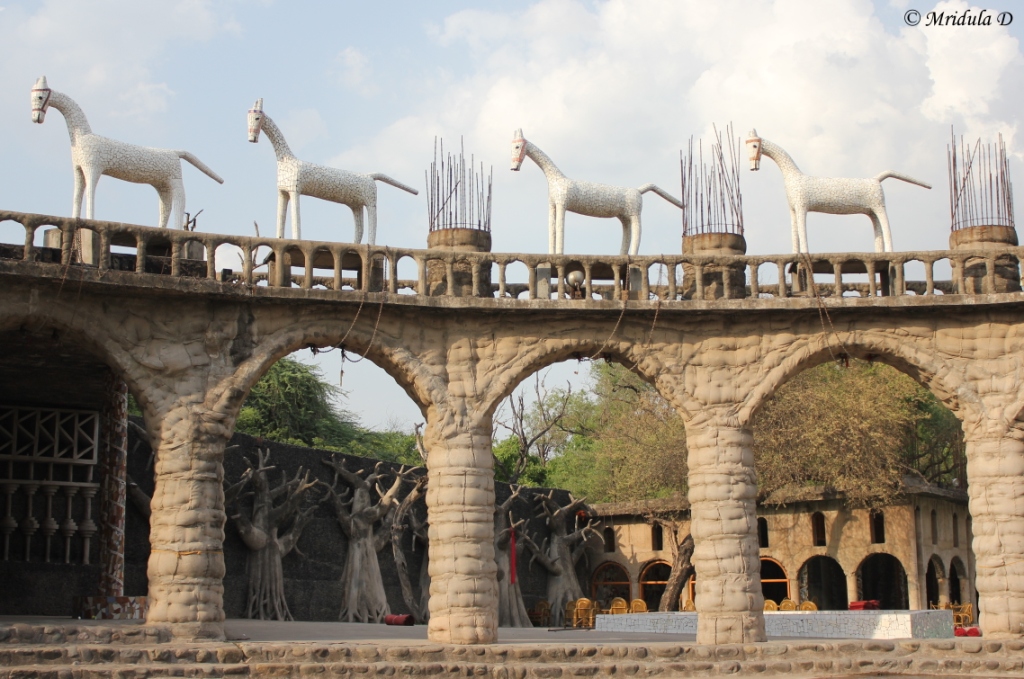 As I walked beyond the waterfall there were these arches and horses to watch. Also the area had a few shops and a toy train which obviously was quite popular with kids.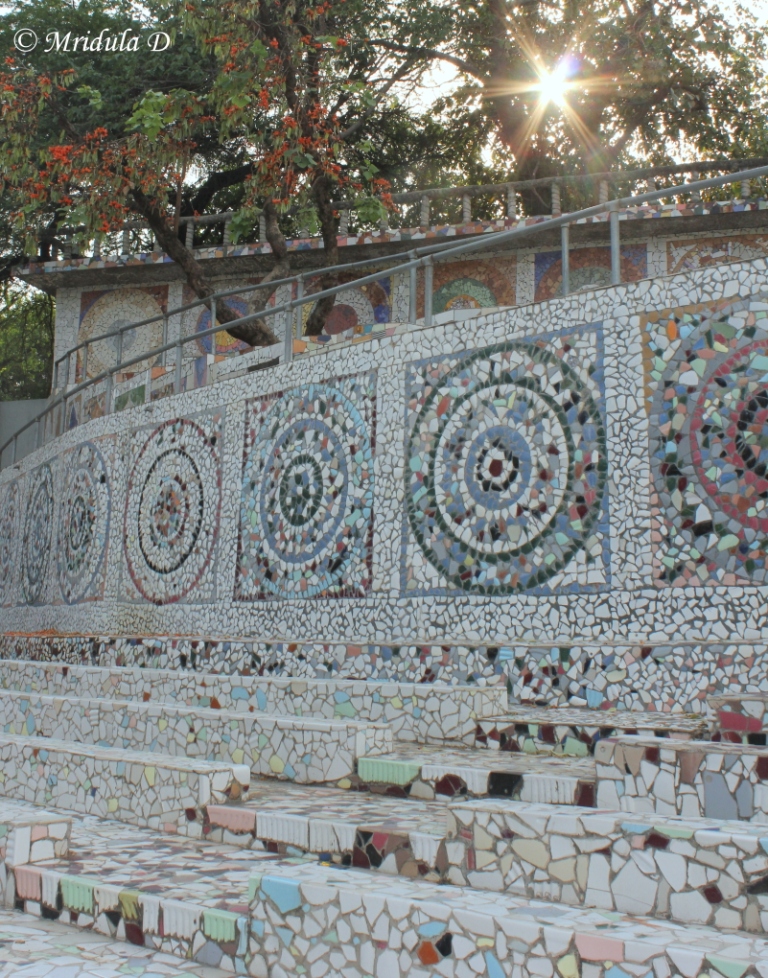 The sun was also taking a peak at the Phase 3 of the Rock Garden at Chandigarh around the same time I was there.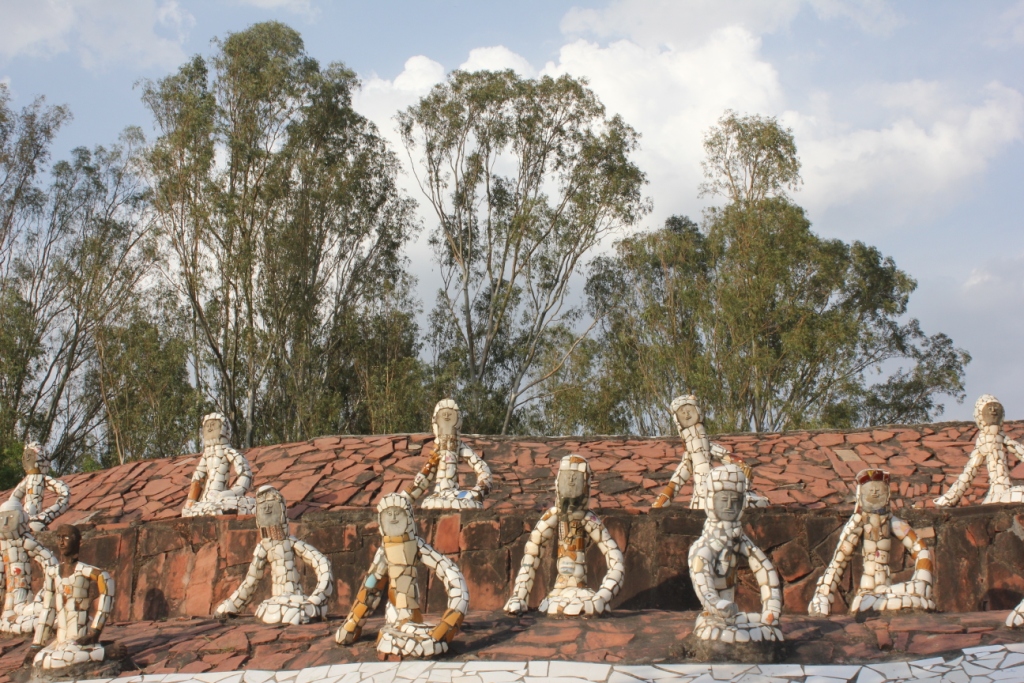 I also had a good time at the garden but I had very little time and I just rushed through. I wish I had more time and I have to Chhavi here before she becomes too big to enjoy this.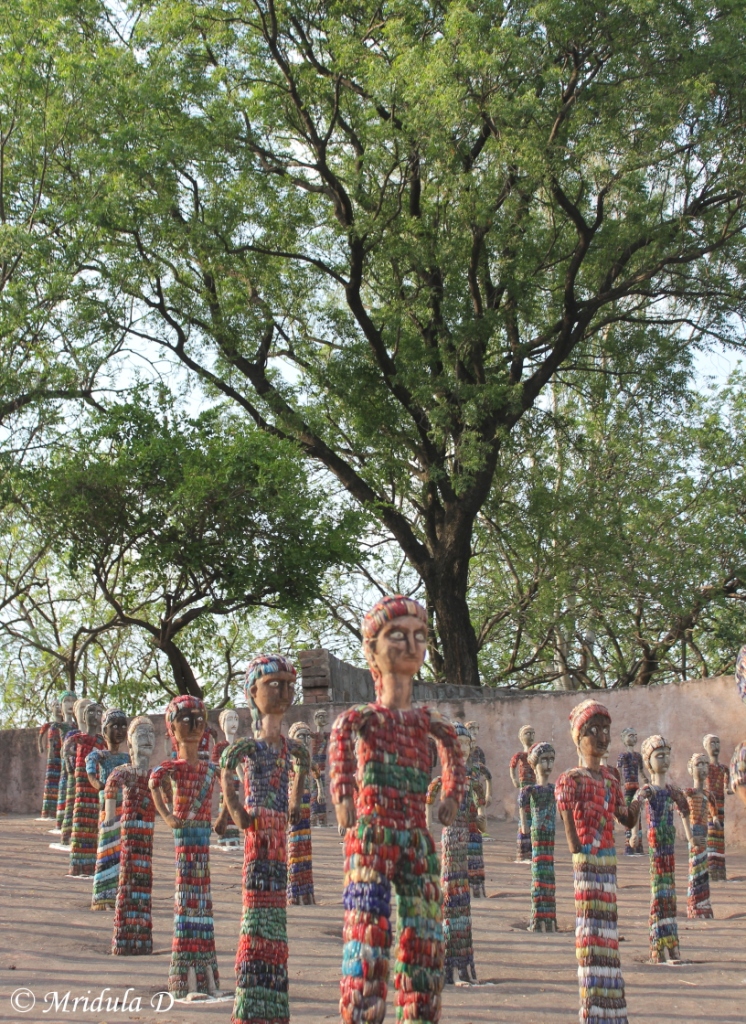 These images were standing there in a cluster but I was alone at the Rock Garden this time. But then give me an opportunity to travel and I will take it with or without company.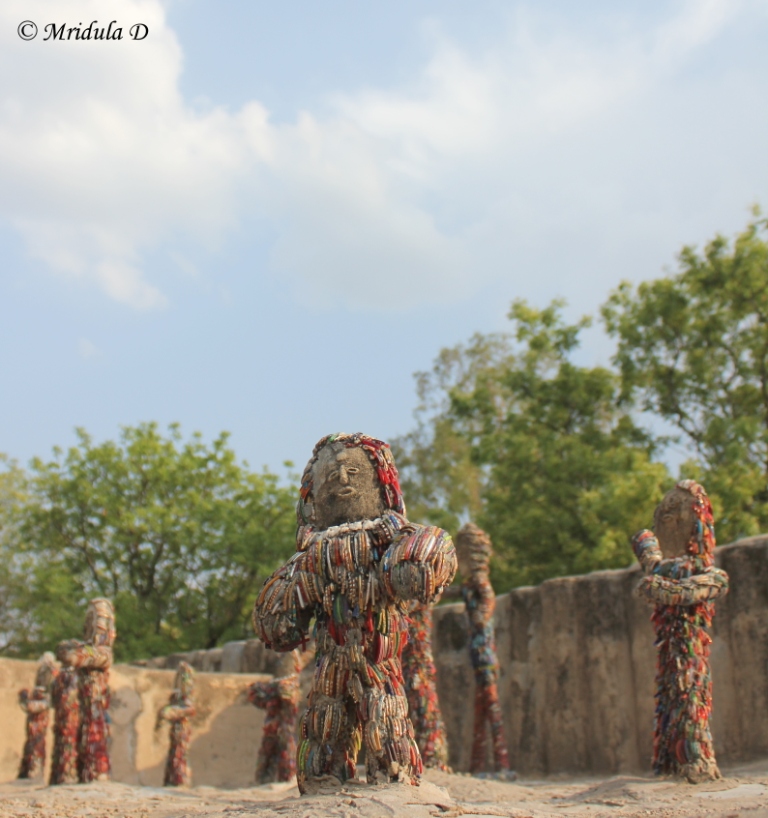 As I was walking out I could not help spending more time in clicking these sculptures made of the broken bangles.
With this picture, I come to end of the tour (at least for this post) but there is another bit I have to say. The park is full of appeals about not defacing the walls and yet I saw two young girls using black coal to write something on a wall. What is it with people?