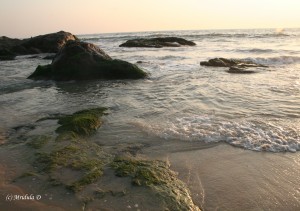 Sesha is at the moment trekking in Himachal! It was only fair as I had been to Lancaster in November (2009), Jim Corbett in Januray and Bhimtal in February while he did the baby sitting duty. All three of us went to Bangalore in May. But now it is just a month to the start of the next semester. And I realize that I need to go somewhere, even if not as far as Surathkal.
One possibility is to leave Sesha to baby sitting when he comes back and I can go with Brat 1 and 2 (my nephews). Then a little later Sesha, Chhavi and I can go to someplace nearby. After all the sooner Chhavi gets used to traveling the better for everyone. Next year I am going to plan it better and trek via YAHI alone. This year it didn't occur to me and I am repenting it like anything.
And I am a bit easy now that I have seen that Chhavi does not throw a fuss when one of go missing for a few days.