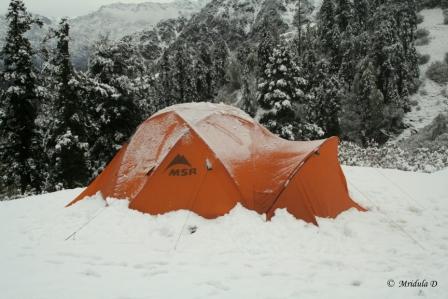 I came back from my trek in Uttarakhand yesterday night. And I am having low altitude sickness now. The symptoms include-
An intense longing for the hills and gazing in empty space with a stupid smile on the face.
Extreme irritation at the traffic that was business as usual before leaving.
Frequent sighing after remembering the miles and miles of vast open spaces.
Looking at the pictures again and again in the hope that some of the magic will still remain.
Planning to retire in some hills or at least planning for another trek even though the legs are still aching.
Tolerance for almost everything (traffic not included) that will last for a week or so.
Hating the pictures that I clicked because they capture only a fraction of what the eyes saw and everything feels either underexposed or overexposed.
An intense desire to run back to the hills again, to a village where there were just two vehicles for the entire population.