Hyatt Regency Kota Kinabalu (KK) was the first hotel I stayed in Sabah, Malaysia. I spent two peaceful nights at the hotel. I visited KK on Silk Air FAM trip in collaboration with Sabah Tourism Board. The airport is very close to the city of KK. Hyatt regency was hardly a 15 minute drive. Hyatt Regency is a city hotel.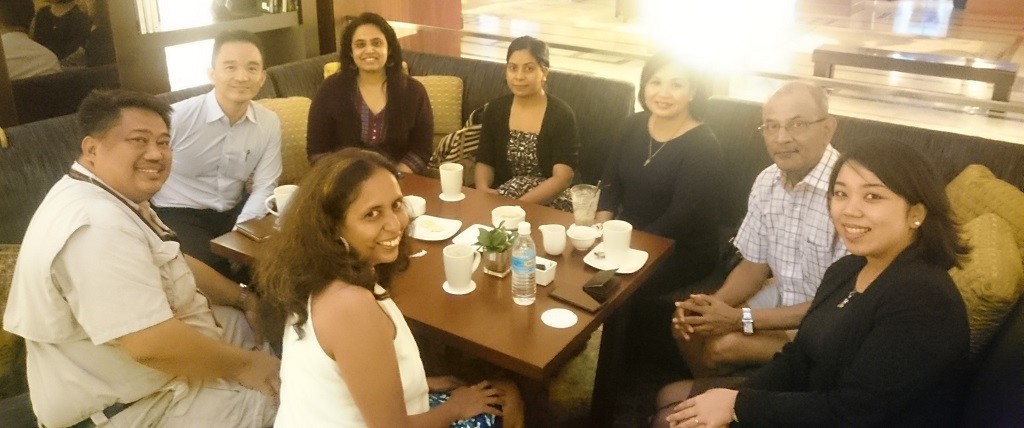 The Check-in
The check-in process at the Hyatt was smooth. They asked for our passports and handed us the room keys fast. The wifi password was also given, it was valid on two devices. I had an ocean view room. I was happy with my room.
The Room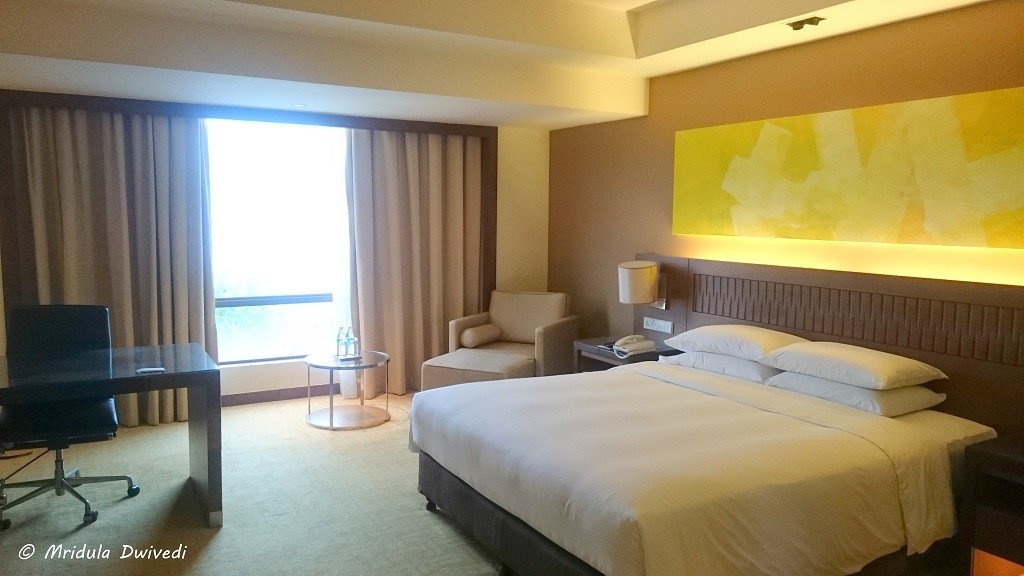 The room was spacious and inviting. The work table was large, the easy chair inviting. The bed was comfortable. There was temperature control in the room. The sound proofing was good. On the first night I was so tired that I slept like a log. On the second night I could hear the muted sounds of the planes due to the proximity to the airport. But then I am sure the same would be the case with all city hotels.
The Bathroom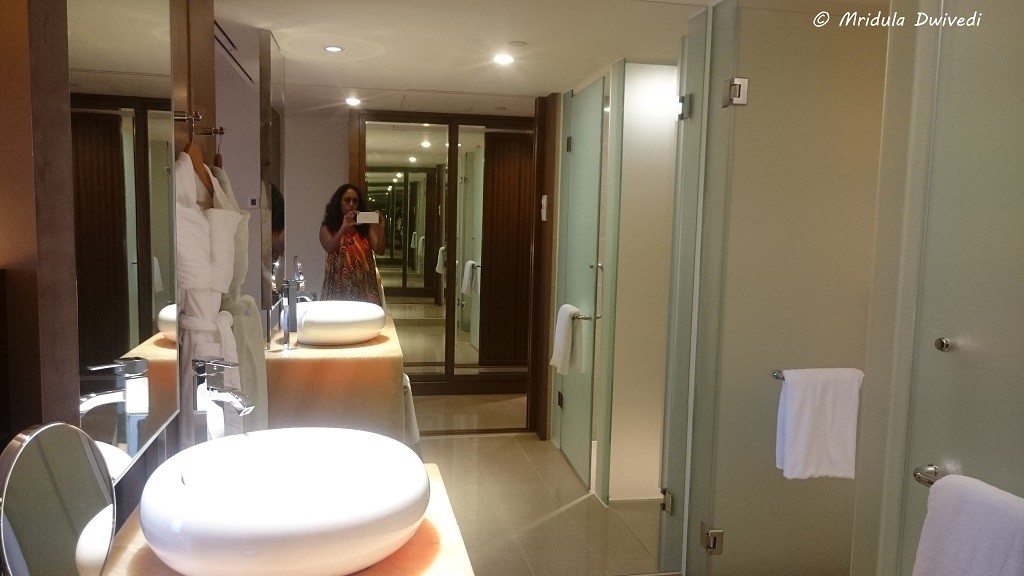 I had an ocean view room without a bathtub. On the hotel tour I did see ocean view rooms with bathtubs too. There was a time I used to enjoy bathtubs, as I don't have one at home. But once I realized that I was wasting a lot of water by using them, I am quite neutral to them now. In a way I was happy not to have it, there was no temptation for me! The bathroom was good, it could be used as an open area but there were doors that could make it private.
The Breakfast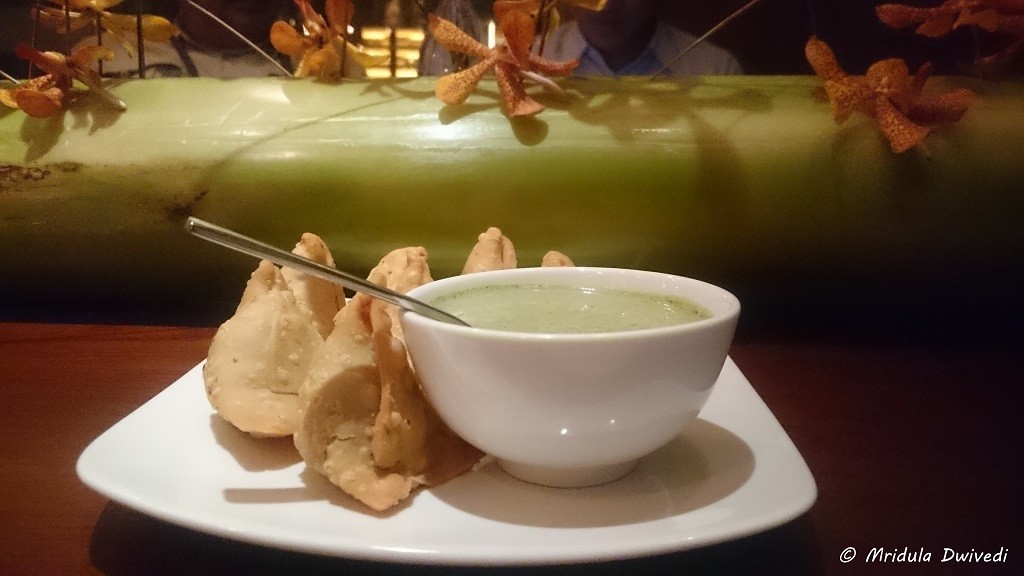 I enjoyed both my breakfasts at Hyatt Regency KK. They have a large spread with the usual suspects like fruits, corn flakes, milk, cold cuts, eggs etc. They also had a Malaysian spread and Indian food too! I was amazed to see samosas at breakfast!
The Food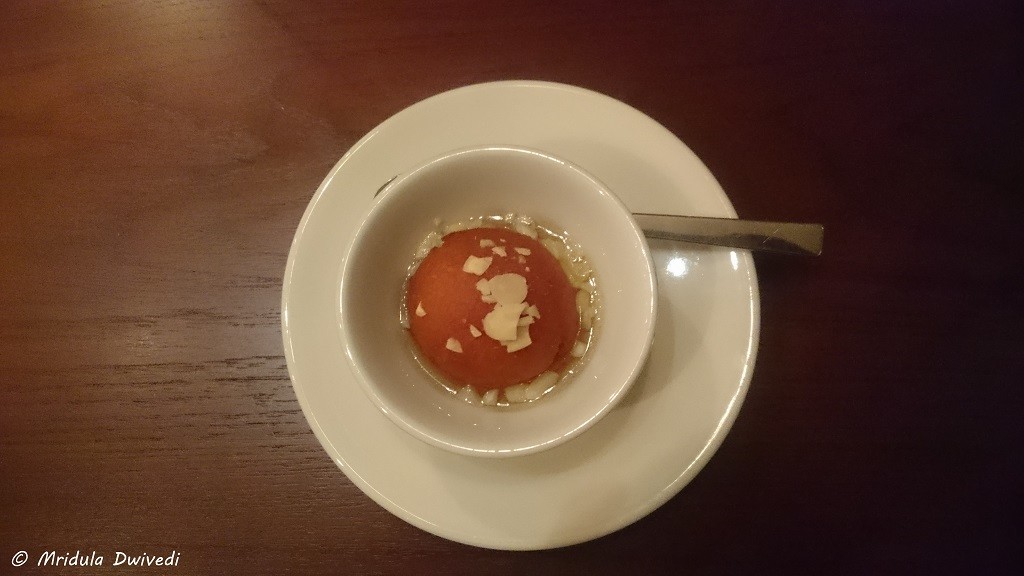 I had one buffet meal and one Indian meal at the Hyatt. Both were good. There was enough for the vegetarians to eat at the buffet. If you do not mind fish sauce your choices would increase even further. I would highly recommend that you try their sugarcane juice and tender coconut for drinks.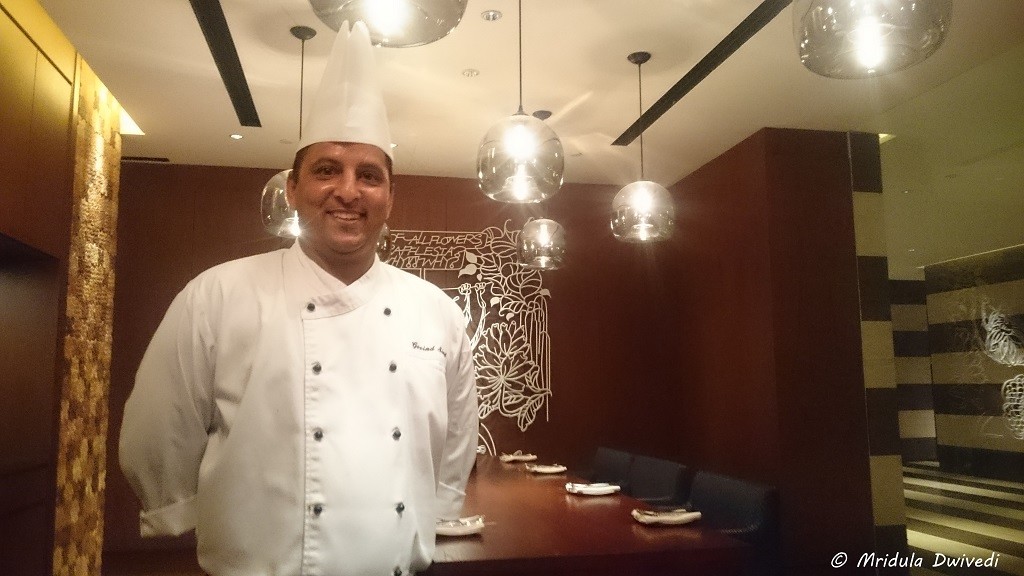 They have Chef Govind who makes amazing Indian food. The chef is from Uttarakhand. Sometimes when I eat Indian food abroad I find it not to the Indian taste at all. But Chef Govind's food is 100% Indian, I never felt I was eating outside my country!
The Amenities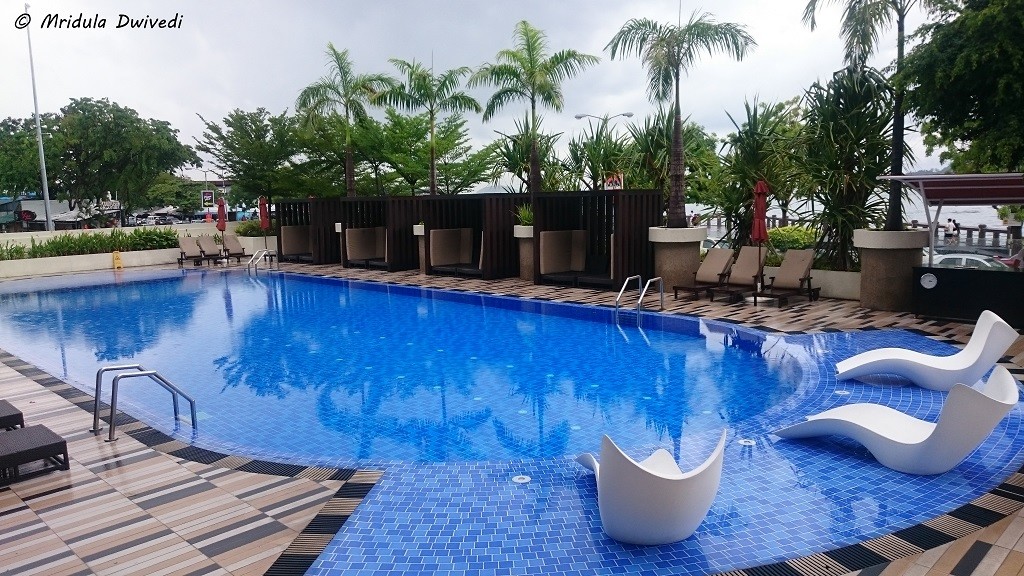 The hotel has excellent convention facilities. They have revamped their bar and it felt like a happening place. I particularly enjoyed their swimming pool. Overall, I enjoyed my stay at Hyatt KK. If you wish to make a reservation do check out their site.
And finally here is a short video.
PS. My trip to KK was sponsored by Silk Air in collaboration with Sabah Tourism Board.