I visited Jaipur in December 2016 with my parents-in-law. So I proudly took them to Hawa Mahal as it is one of my favorite monuments. Agreed it is smaller in comparison to Amber Fort and City Palace, but Hawa Mahal is one of the most recognizable icon of the city. Personally I loved the colored glasses, the courtyards and walking around the various levels. We went in with high expectations. My previous visits to Hawa Mahal were beautiful.
Horror Story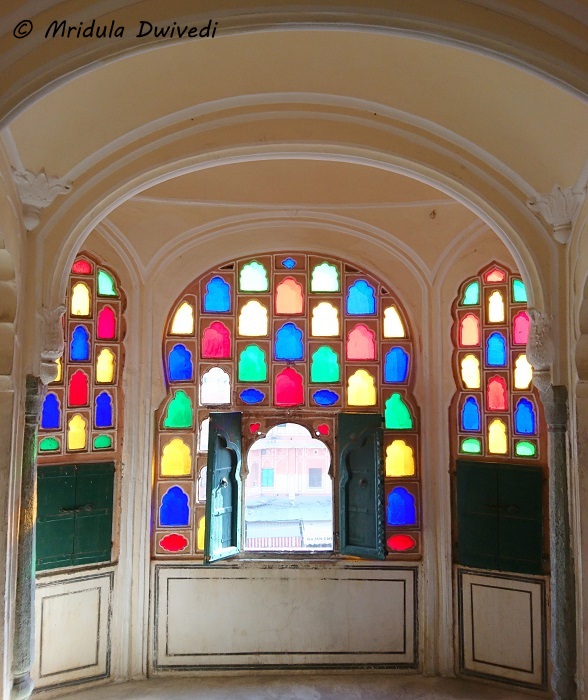 To my utter horror they have taken some restoration work and it turns out to be 'how not to restore Hawa Mahal' story! I wonder who ordered it and how can they live with themselves, if this is the final work.
When we went to level two, things felt terribly wrong. There are ugly green wooden blocks covering the jharokhas all over the place! I would not use it even at my modest three bedroom home what to say of Hawa Mahal built in 1799 for queens!
The horror story continued at the higher levels too. To block people from climbing into the windows they have put barriers. I can understand that, people may not be behaving responsibly but why to put such ugly railings? Why not make an effort to put in something that blends with the place? Unfortunately I do not have a picture of that particular bit of outrage.
Sense and Lack of It
I am not a heritage person really. But I have been to many heritage sites, in Jaipur and other places. There is something about history that makes me forget it as soon as I get out of the monument! I am not a connoisseur who can understand the intricacies of restorations. Had it been a minor glitch, I would not even notice it. But the present work is so ugly and horrible that even an untrained person like me can spot it without any effort.
The Sad Story of a Beautiful Green Door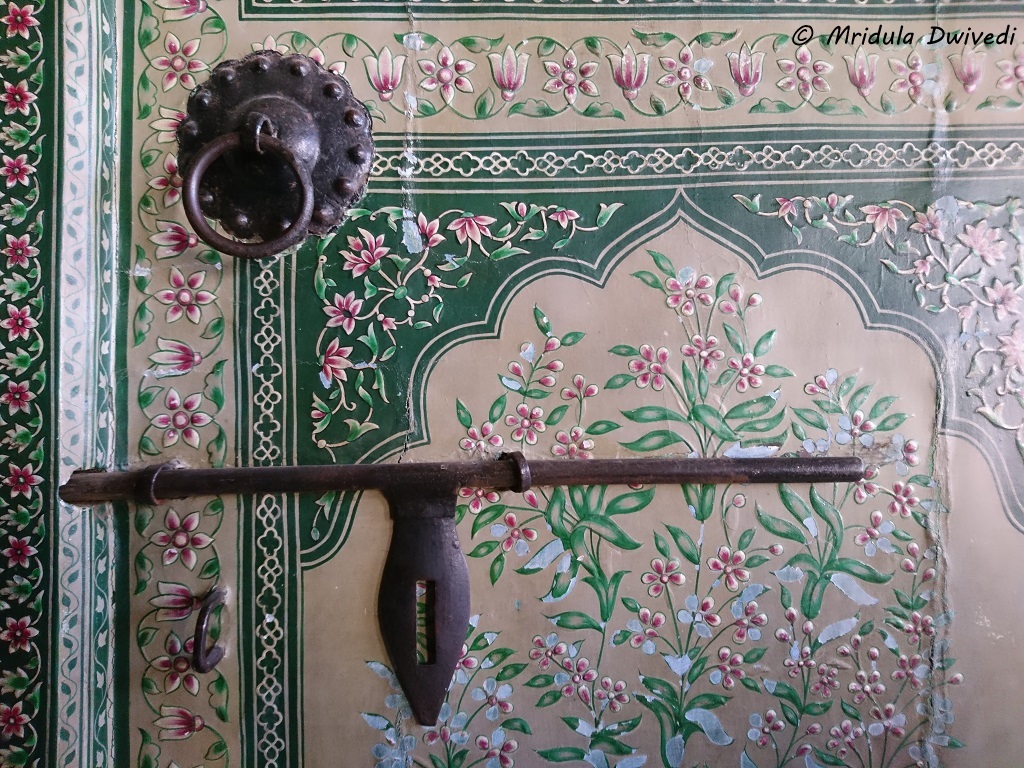 I saw this beautiful green door at Hawa Mahal where someone casually attached the horrible looking Kundi on it! I mean how could someone raise their hands to put an outrage like this into the gorgeous door! I don't think we make doors like it anymore. Who in their right minds would do this?
But Who Ordered This?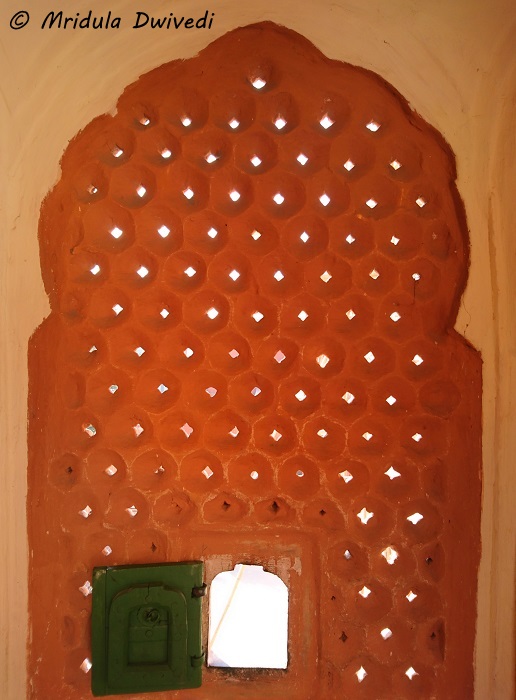 I was left wondering who sanctioned and approved this restoration? It is not restoration, it is butchering the monument! It makes me immensely sad to see Hawa Mahal in such a pitiable condition.
When I searched online I can find articles about the 2010 restoration. Back then people were not happy because colored glasses were put in place of jalis. The whole rationale of Hawa Mahal was to let the wind have a free play!
Search as I may, I could not find any articles regarding the current sorry state of the monument. My only sane guess I can make is that maybe, just maybe, this is temporary while the original jalis are being restored.
But this is India which can often leave you incredulous! I won't be surprised if in somebody's estimate this is the final restoration of Hawa Mahal. If it is we need to get together and do something. In its current state it is horrible beyond words.
If you feel for the cause please sign my petition at Change.Org