No I was not at Edinburgh today by any design, we were not even aware that the wedding for Zara Philips and Mike Tindall was taking place at the Holyroodhouse today. And in this post I am showing you only the venue of the wedding as that is what I have clicked.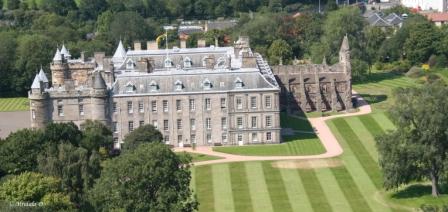 No I was not waiting in the crowd to get a view of the couple. I took this picture by climbing the hills on the opposite and what a view you get from there! There are many paths to explore on the hill and if there is another time for me in UK, I am going to give it an entire day!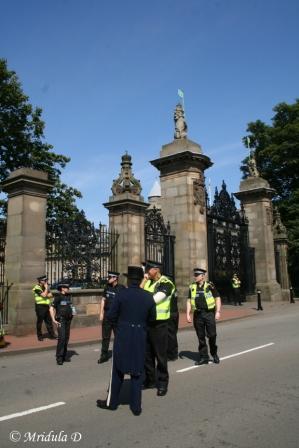 With a high profile wedding police was bound to be present and so was the media. But they were polite. I asked two policemen about how to go and where to go and they both were at their polite best.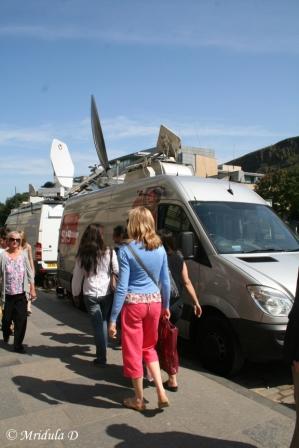 I thought the number of media vans were few and apart from the palace being off bounds for the public, there were hardly any other disruptions at Edinburgh.
Take a close look and on the left hand side you would see the crowd that gathered to get a glimpse of the couple. It was a fine day and quite a few people were splashing about in the pools at the left hand side too.