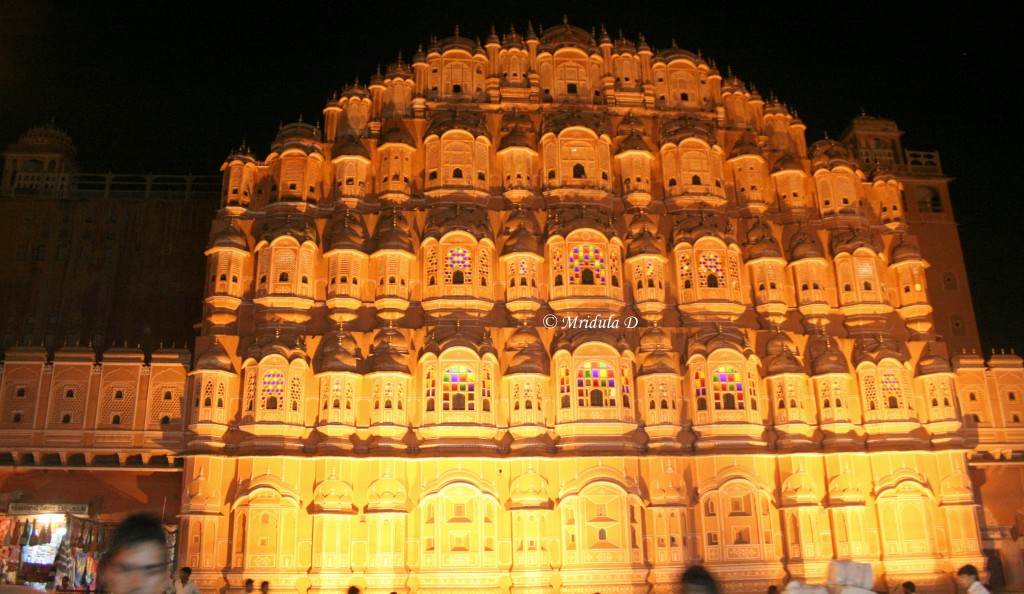 Couldn't manage anything better. I was trying to use the tripod but was not getting much success as I was not getting a proper angle. And the crowd that gathered around me was also not helping. Asked one man, "Are you a professional?" No, I replied without looking at him (no, I was not being rude, I didn't want to attract any unwanted attention).
Another guy offered, go upstairs from my shop the photos come out very well. I have to admit I looked up once and he sensed my interest. But then I declined as it was dark and I was not venturing into anything with strangers.
Amidst all this chaos I managed to click a few pictures of the Hawa Mahal too.