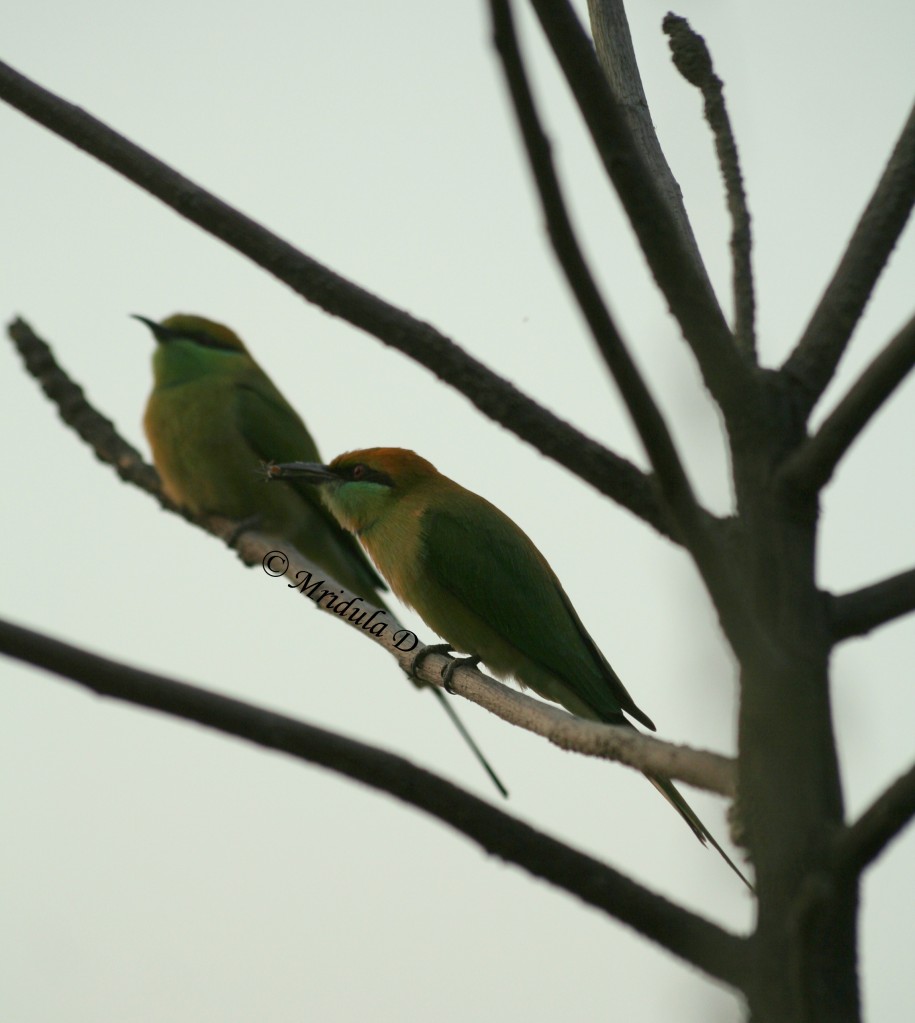 Yesterday late afternoon Chhavi finally decided to take a nap after jumping around for 45 minutes in the bed and telling us she is not going to sleep. As Sesha was also sleeping, I decided to go for a walk, but without the camera! Yes I do make such mistakes sometimes. And that was a mistake because as soon as I walked for some distance I saw a lot of Green Bee Eating Birds sitting in places where they would be easy to click. So I started walking back to my home to pick up the camera, hoping that the birds would be still there when I reach back.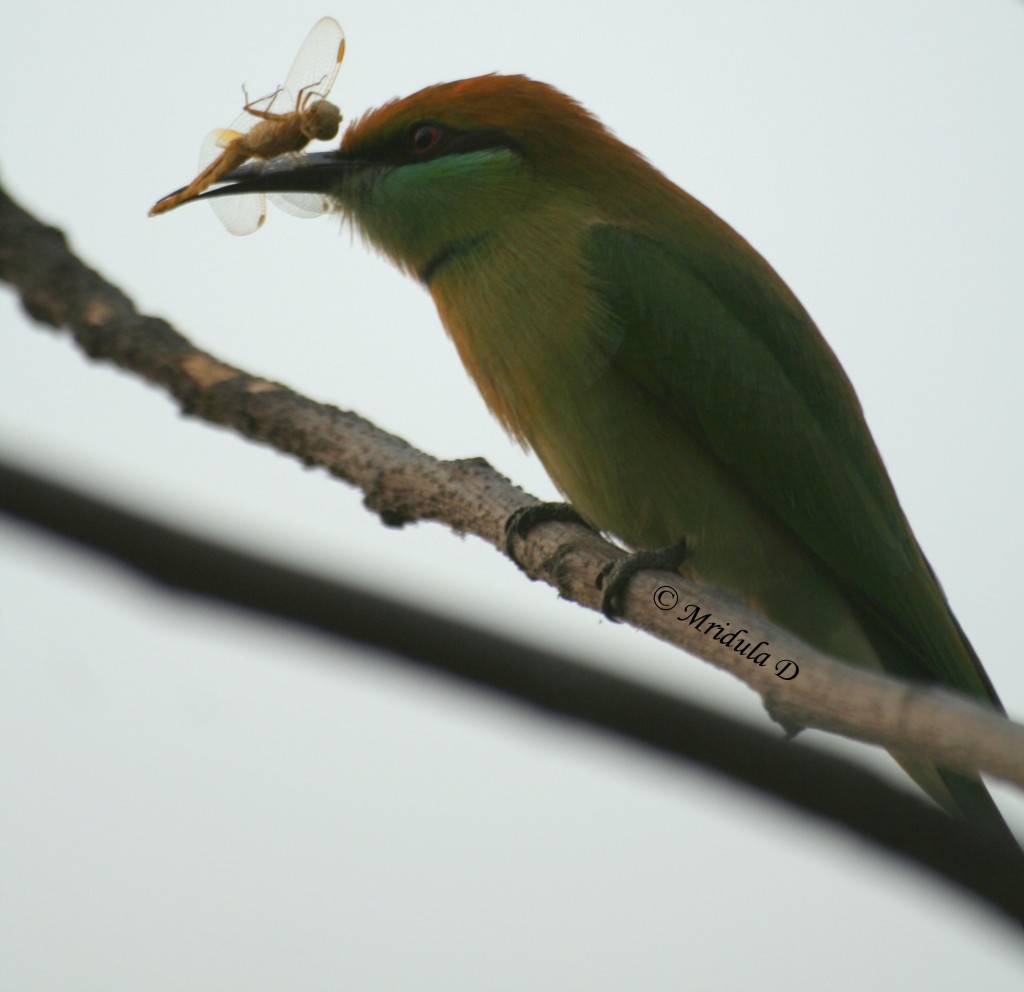 I was lucky, the birds were still there when I came back with the camera. I am wondering why these birds are called the Green Bee eating Birds? I mean, the green part is obvious but why bee eating when this one is eating a dragon fly! Why not Green Dragon Fly Eating Bird?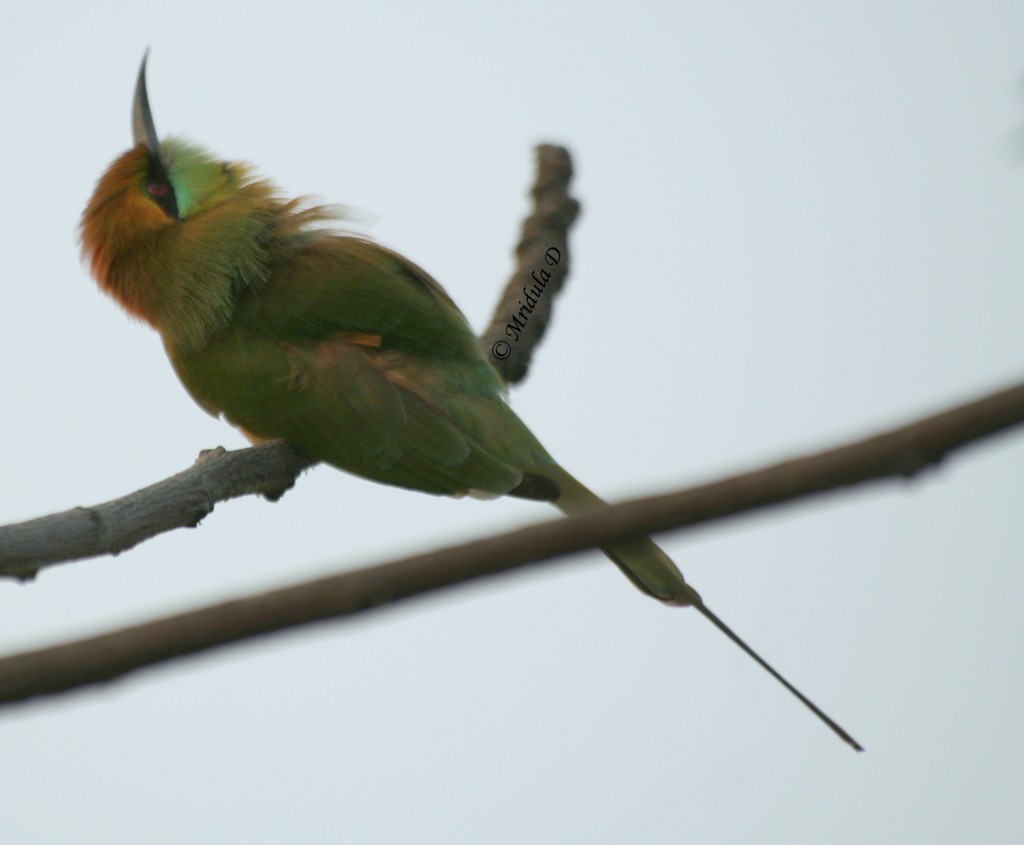 My luck continued with the birds as I was able to catch them posing or should I say protesting? This Green Bee Eating Bird twisted its face as if telling me to go away they had enough of that long lens pointed at them whenever they came to perch on the small leafless tree.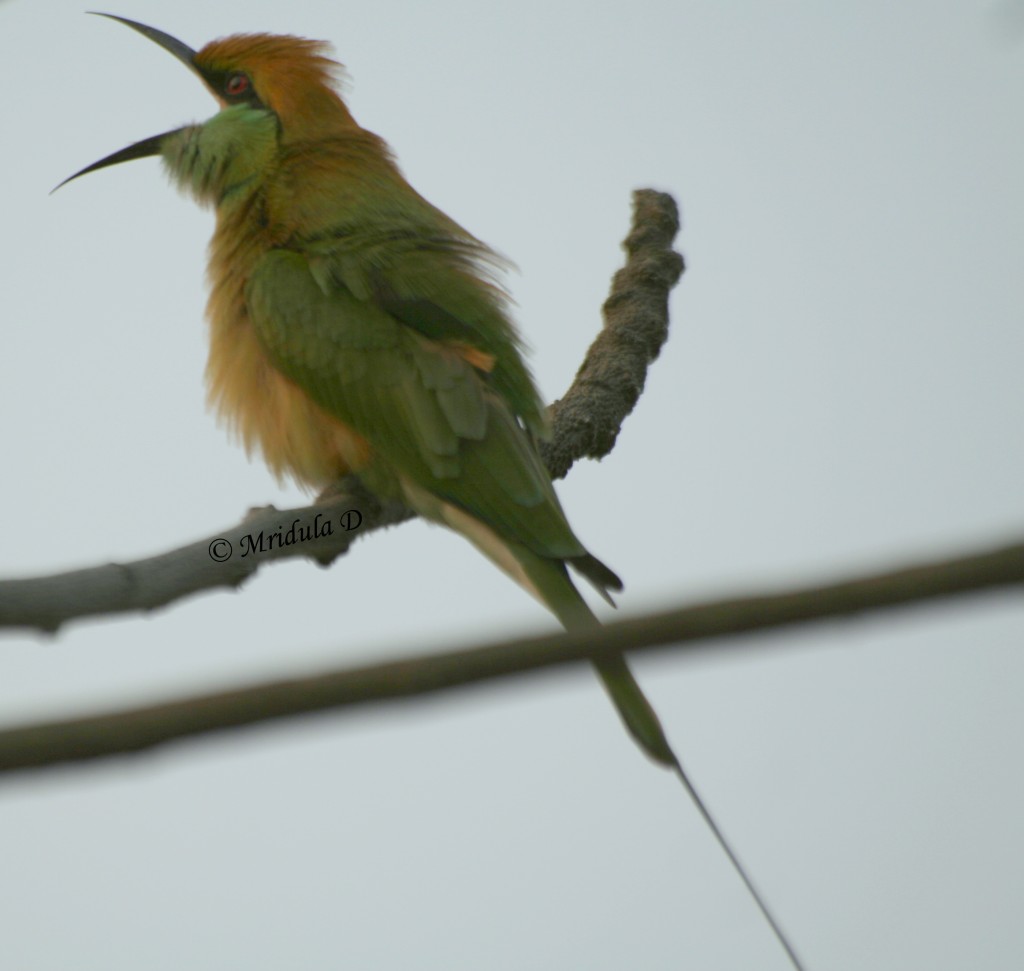 I was lucky that this Green Bee Eating Bird decided to open its mouth as soon as I decided to press the click button! Just a coincidence that I got this one shouting at me! All in all a good day, considering I had started without the camera.