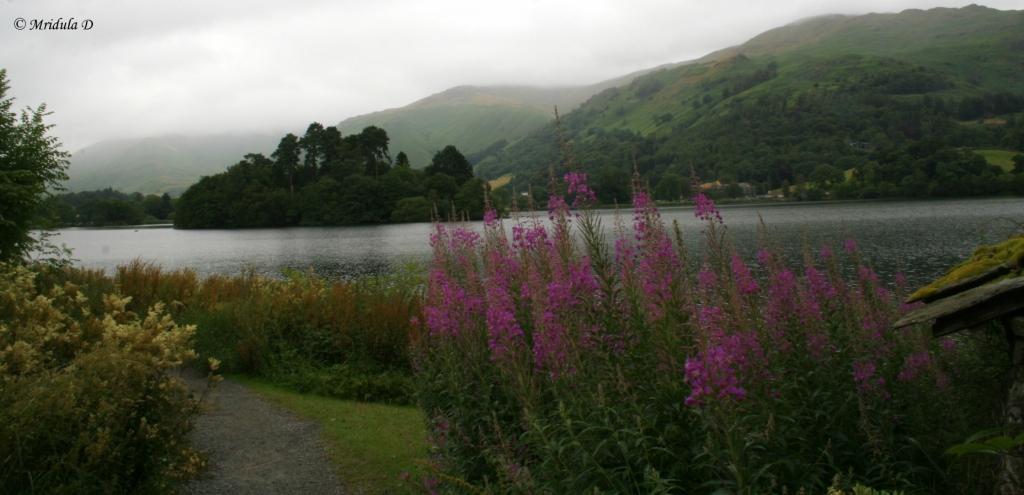 I am a big fan of small towns. And I am also quite capable of turning up at a place without knowing anything about it beforehand simply because the bus goes there! When I arrived at the Windermere Railway Station, I saw an open top bus which advertised 6.50 pounds as the cost of a day rider. I was very tired then but I promised myself that I would buy a ticket the next day and go around.
The next day I actually bought a ticket and by that time I realized that Ambleside was not what I wanted to explore first. So it had to be Grasmere. As soon as I got down I got the feeling of being in a small town. In fact if I go back to the Lake District again, I would stay at Grasmere and not Windermere. There is nothing wrong with Windermere but Grasmere is smaller.
There is a tourist information center quite close to the last bus stop at Grasmere. The good lady at the center told me there are two easy walks and one was along the Lake Grasmere. I walked on both the paths that were suggested to me. The above picture of the Lake Grasmere sums the experience well, there was a narrow path along the lake, there were flowers, there was the lake to gaze at and there were constant grey clouds in the sky! I would not change anything about this trip except for I would like to trade the grey skies for blue ones!