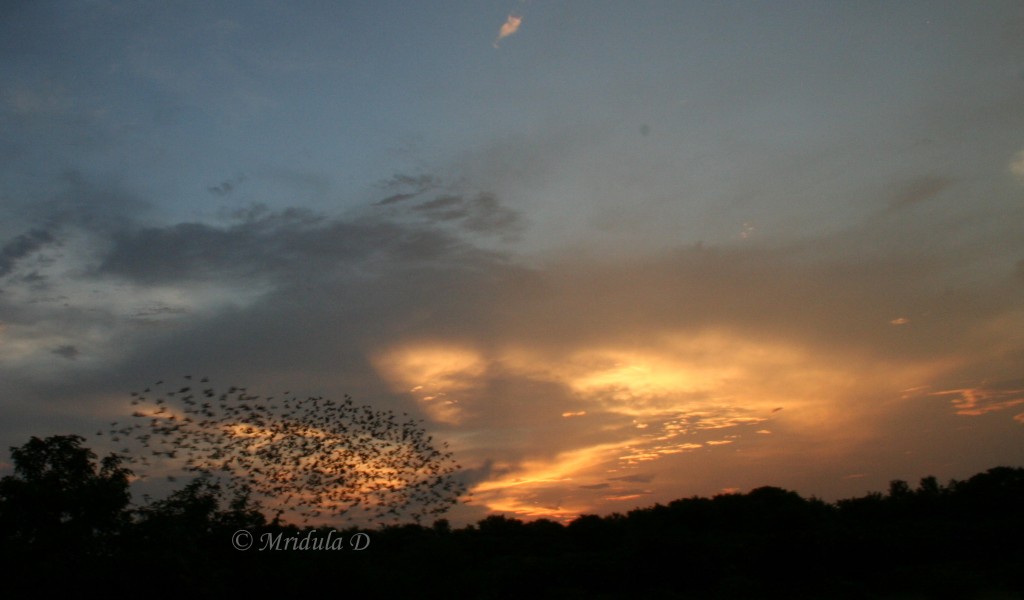 I remember one day in November I was clicking a sunset from my balcony and I wanted a bird to fly across! Well, on Friday I was staying late in the institute and I managed to click quite a few birds flying across the sunset! Ain't I lucky?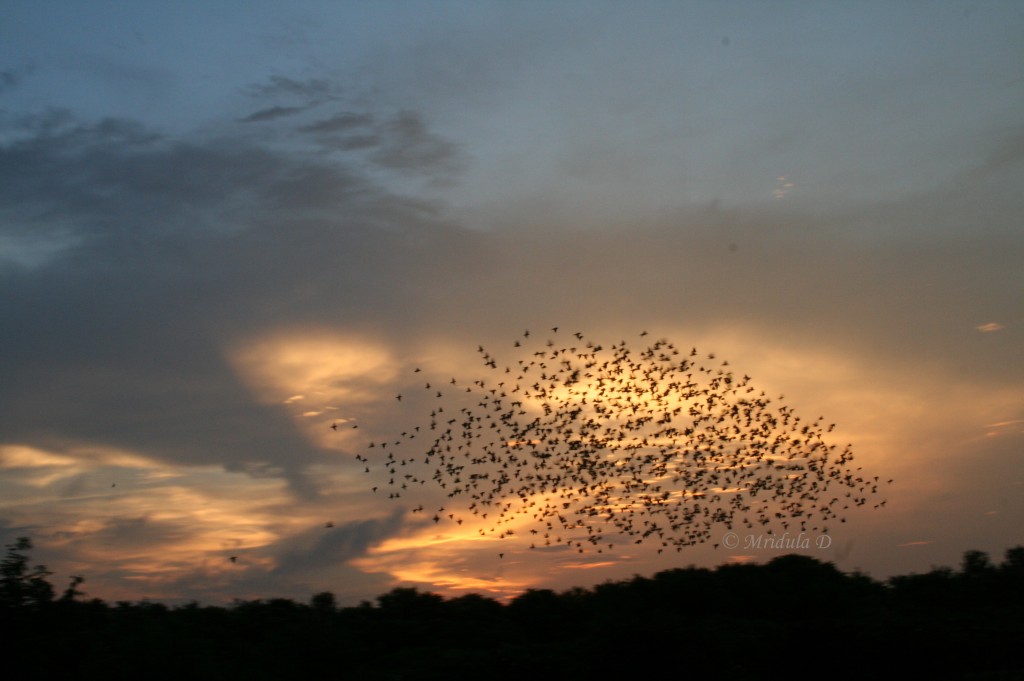 Take a guess how many there were? And this was just one bunch. There were many such displays and the amount of noise they make.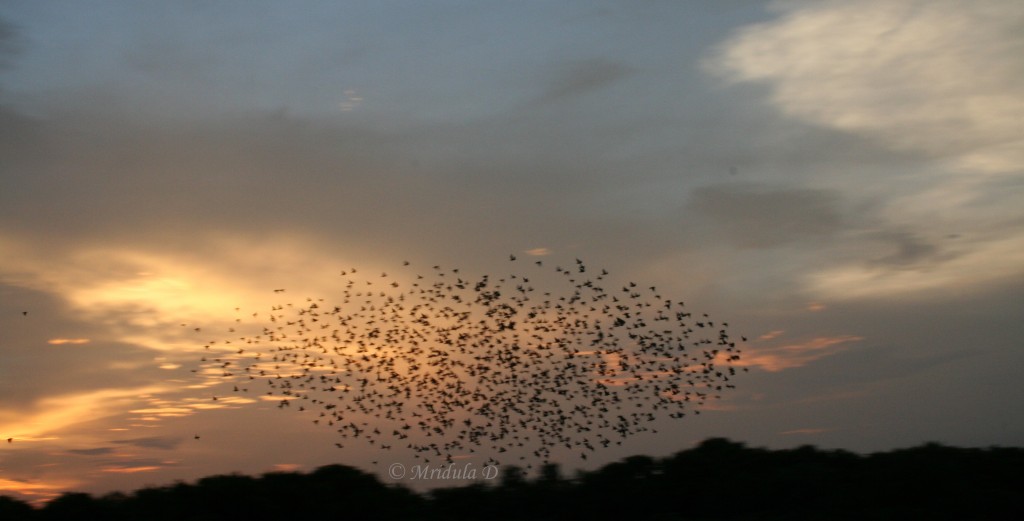 If I ever have to stay back at the college I know where I am going to spend the evening!