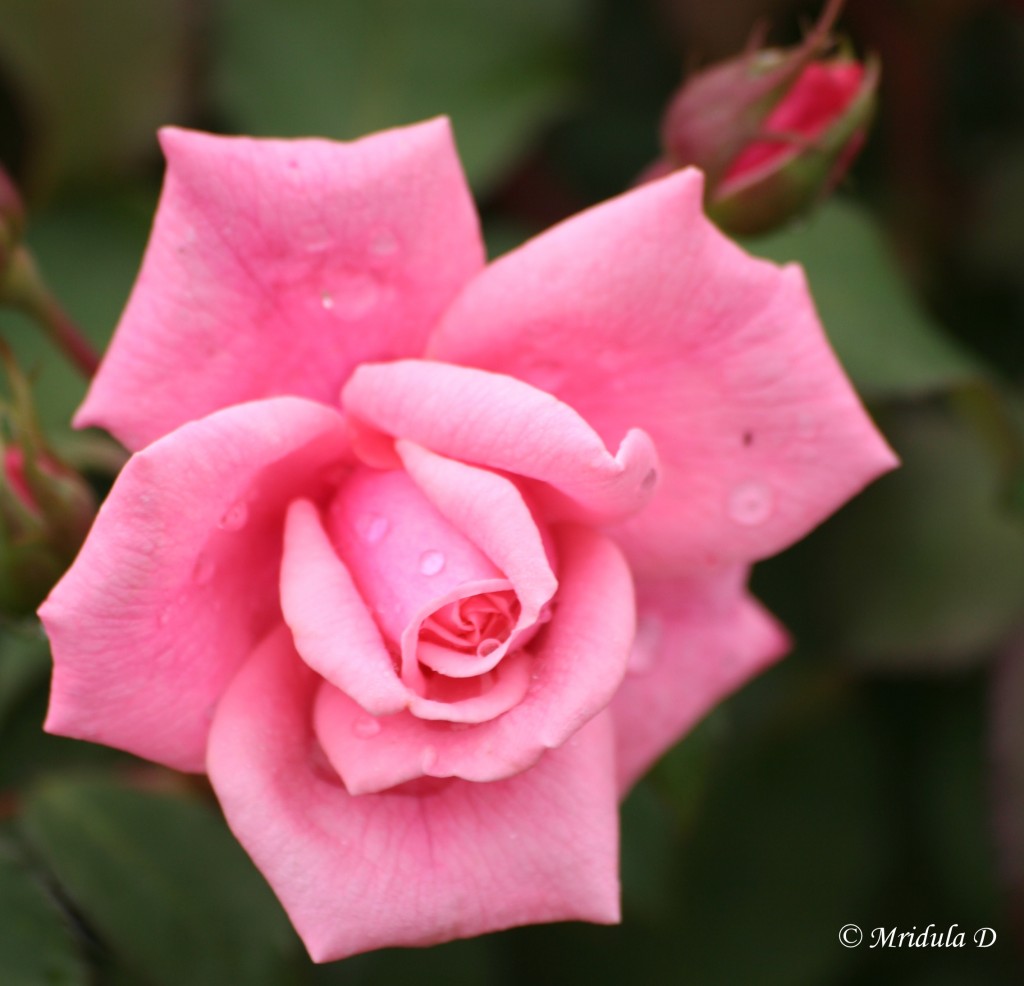 I clicked this pink rose at Naldehra. And finally my full Naldehra story is up on Gonomad.
Inside the cottage I stole a glance at the mirror. I have never paid much attention to the phrase a 'bad hair day' but what I saw confirmed that I was having a frightful hair day, the type that can occur only after sleeping for hours in a moving vehicle and not knowing where you are.

I now understood why I got such sympathetic looks from the gentlemen at the reception. I was still quite dazed due to Avomine or I would surely have clicked a picture of what I saw in the mirror.