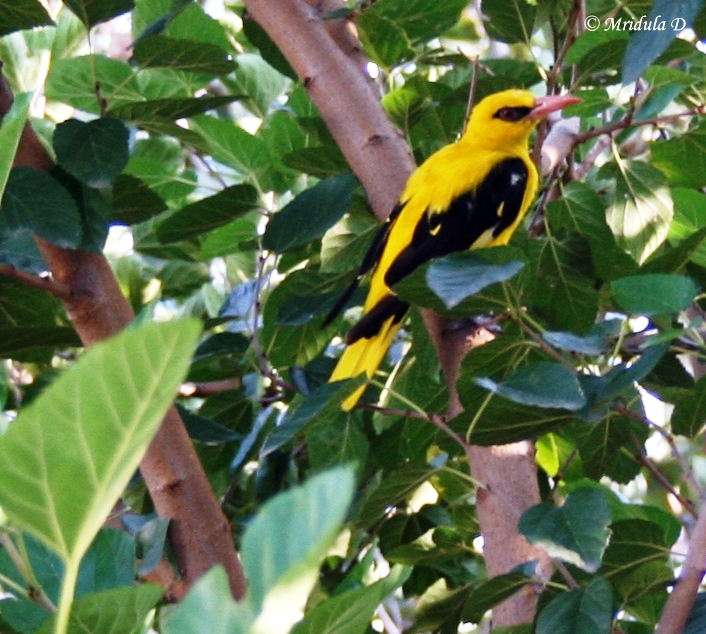 Yesterday I got up early to go to the Ramleela Maidan as Anna Hazare was breaking his fast. I can see this tree from my room itself. While I was getting ready the yellow moving object caught my eye. It was such a good start to the day when I spotted this Eurasian Golden Oriole on the tree. The trouble is that even after repairing my zoom lens, it gave up on me during the UK trip itself, so currently I am without a zoom lens. Will rectify this soon. But in the meanwhile here was the bird and I was without a proper lens.
I decided to click the image with the wide angle lens itself. The trick was that I also had to open the room door without making too much noise in order to get into the balcony and get a reasonable shot. With a zoom lens I could have done it from the window itself without getting out of the room. And the door creaks as well when it gets opened!
But the beautiful bird cooperated. It did not fly away when I opened the creaky door. In fact it let me get quite close before it decided enough was enough. So I clicked this shot with my 18-55mm lens and cropped it mercilessly to get this effect. Time to order that zoom lens.