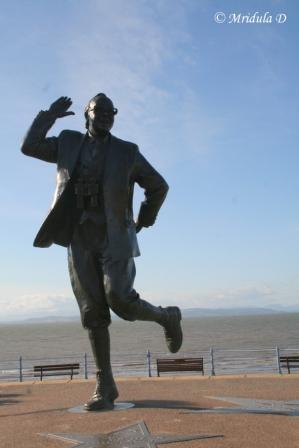 The statue of Eric Morecambe is the most prominent landmark on the promenade. Last time when I was at Morecambe in 2009 I missed out on taking a picture, but I do not usually make the same mistake twice.  So here I was waiting for the place to get quiet so that I could click just the statue.
Then I asked a fellow traveler to click a picture of mine.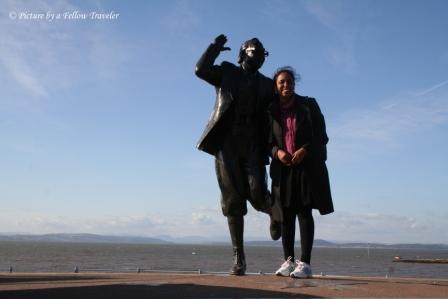 He asked me if I knew who Eric Morecambe was, I told him I knew he was a comedian but have not watched any of his shows. He told me, he was a very funny man! Must have been a person of some prominence, the queen unveiled the statue.