When it comes to making time for vacations, many people turn to the sandy shores and surf-ready ocean waves of beaches for relaxation. Many others choose to delight in the thrills of bustling cities for excitement. Located in the Himalayan foothills, the Jim Corbett National Park is an excellent destination for those who desire to absorb the beauty of a spaciously green and vibrant forest.
Besides its leafy landscape, the National Park is known for its selection of wildlife. It is one of several tiger reserves formed at the launch of Project Tiger in 1973. According to Jim Corbett National Park website (based in India), Project Tiger was developed as an "ambitious conservation program" to protect endangered tigers and areas where they live. Besides the tiger, there are many other wildlife animals that dwell in the National Park: the elephant, chital, sambar, nilgai, gharial, King Cobra, muntjac, wild boar, hedgehog, flying fox, and more. The fascinating scenery and intriguing animals lure in thousands of visitors each year to the National Park.
A Sober & Adventurous Getaway
Other fascinating locales include the Garjiva Devi Temple, which is not far from the National Park. It's built over a massive rock in the center of River Kosi. The captivating rivers and mountains leave many tourists in awe while visiting. This place can be a peaceful area for you to meditate and relax your mind in.
Located on the edge of Patli Dun Valley is Dhikala, a widely known tourist attraction in Corbett. This is where you can find the Ramganga River flowing into multiple channels, which can be quite mesmerizing to watch. Dhikala provides incredible sights of the Valley and has the Kanga ridge as beautiful scenery in the background. This site contains a historic structure that was constructed over a hundred years ago and is recognized as a rest house, which nicely contributes to the cultural value of Dhikala.
If you love museums, consider heading to the Corbett Museum. You can find it at Dhangarhi which houses the belongings of Jim Corbett – "the hunter and naturalist". You can learn many interesting facts about the legendary role of Jim Corbett in the museum. Make sure you stop by.
Best Enjoyed on Foot
There are many other fun activities you can take pleasure in while visiting resorts in Jim Corbett National Park. One of them is trekking, which you are allowed to do in the forest reserves around the National Park. Wear appropriate attire that complements the temperature when you go, and don't forget to bring a set of binoculars to explore the breathtaking natural habitat. Keep in mind that you shouldn't make any noise, which could disturb animals in the natural habitat.
Do you love birds? The National Park has over 580 different species of them for you to watch. Take your binoculars along to enjoy vivid moments of bird watching. The National Park contains a mixture of migrant and resident birds. Migrant birds are comprised of the graylag, bareheaded goose, duck grepe, snipe, sandpiper, gull, and wagtail. Resident birds are comprised of darters, cormorants, egrets, herons, the black-necked stork, and the spur winged lapwings.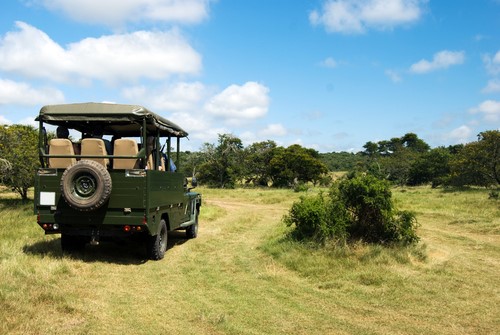 To really make a jungle safari experience a reality during your stay, take advantage of the elephant and land safaris. During the elephant safari, you'll have the opportunity to ride on the back of an elephant to have a better view of National Park's landscape and animals. During the land safari, you can rent out jeeps and take notice of the large variety of wildlife that abide in the earthy environment while riding.
Dos and Don'ts for Visiting Corbett Resorts
There are many things you should and should not do while visiting Corbett resorts, according to Corbett National Park website (based in India). A few of the tips are listed below.
Do:
Get a permit to enter the Corbett Tiger Reserve.
Tourists must bring a "litter bag" with them for their non-biodegradable garbage, such as plastic and metal foils.
Get an officially registered nature's guide to help you maneuver through the forest.
Keep a safe distance from all the wildlife you encounter.
Wear clothes with colors that fit in well with the natural scenery, such as khaki and olive.
Don't:
Do not carry any firearms within the Corbett Tiger Reserve since it is not permitted.
Do not smoke or light any fire while visiting the Tiger Reserve; it is not allowed.
You are not allowed to enter the National Park after sunset.
You are not allowed to cook inside the National Park.
When driving, do not go above the speed limit, and do not blow any horns.
Make Corbett Resorts Your Vacation Spots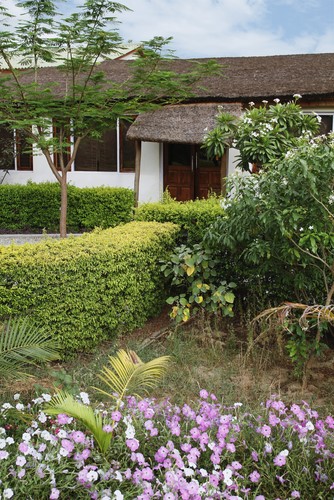 At the Jim Corbett resorts in India, vacationers can take pleasure in embracing both relaxation and excitement, according to Sterling Holidays. Don't miss out on the opportunity to create wonderful memories at the Corbett resorts. You can surely have a satisfying vacation experience there!