If you are like me you probably search for information on the net before you visit a new country. I generally Googled culture for Malaysia before my visit and got a section on women dress code as well. And if you Google dress code for women in Malaysia there is all kind of advice. I remember reading somewhere about Asia anyway being conservative in their dress sense. Well being an Asian myself I had no problems. But after coming back I decided to post a few pictures from my short trip to Malaysia.
I hope it will help you make up your mind about what to wear. I will also tell you where I clicked those pictures. None of them have been clicked at a religious place so pay more attention if you are visiting one.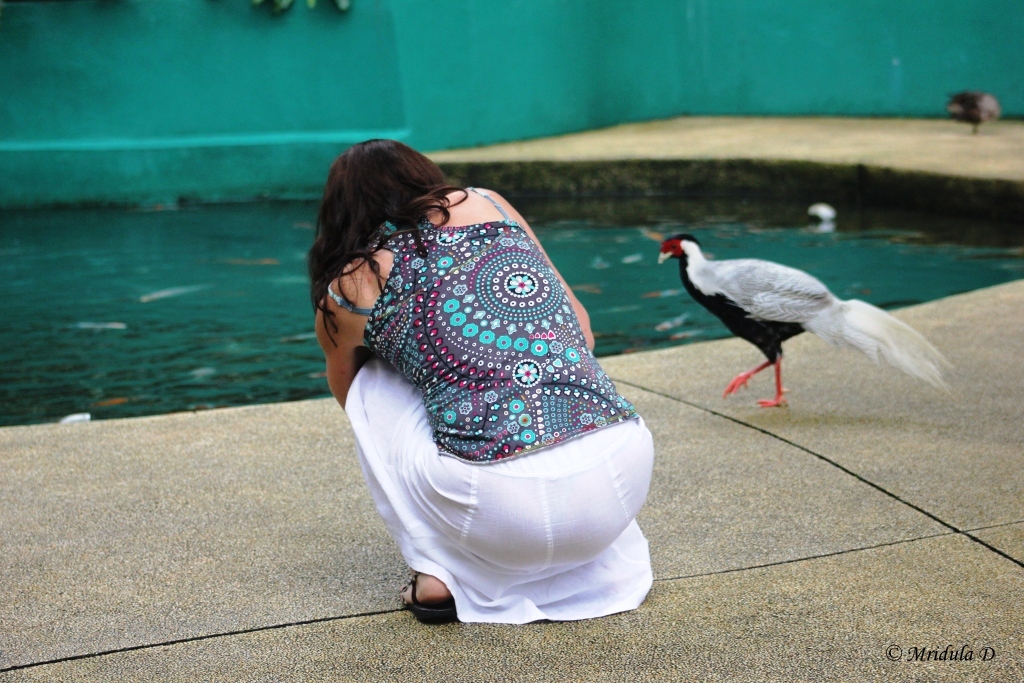 After looking at my pictures, I realized I am terrified of clicking pictures of people I have so few.  I would have not clicked this one as well if the woman didn't go near the bird! This is from the KL Bird Park.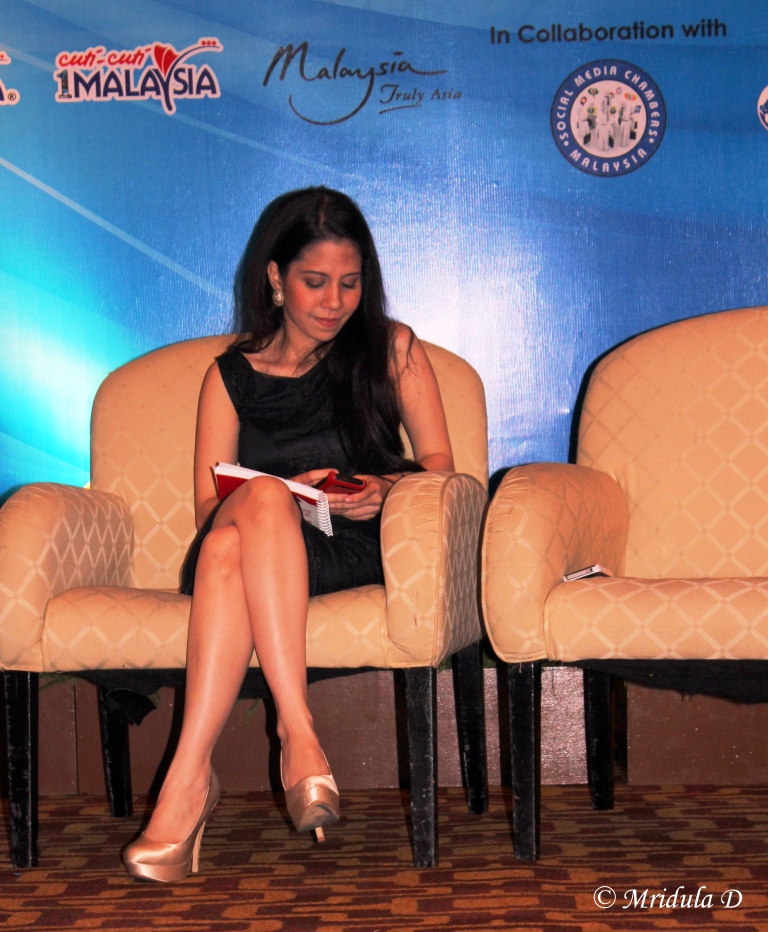 Then there was the celebrity chef Anis Nabilah who was speaking at the conference. As she was on stage there was no problem in clicking her picture!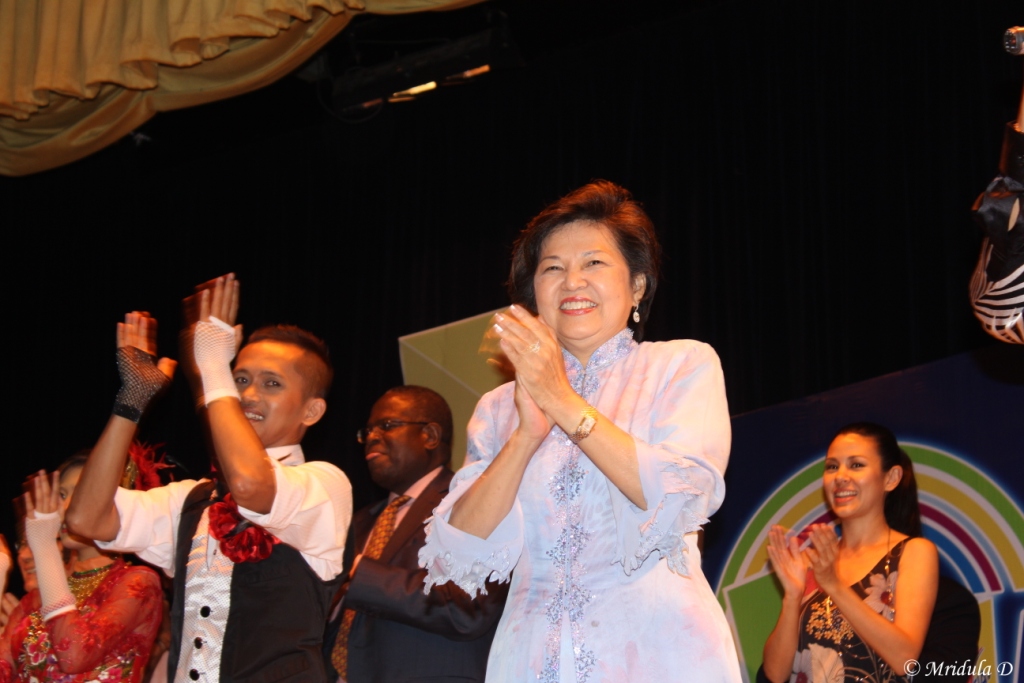 The Minister for Tourism in Malaysia Dr. Ng Yen Yen was at the dinner and the conference, hence I managed to click a picture of her as well! She is doing the Chicken Dance here!
The only gentleman who gets featured in this post is Shane Dallas because he has a Travel Camel and because he is dancing around so many women! And you can also see how well dressed he is! As for the woman in red, you get the idea what woman wear to parties in Malaysia.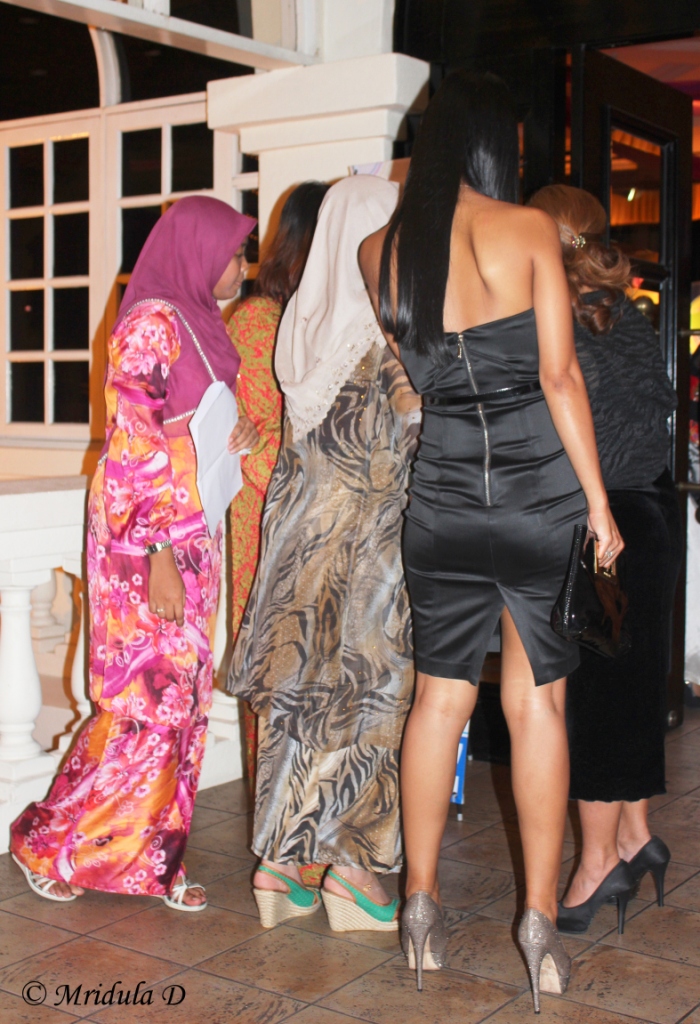 But you know what was the best part? You can dress anyway you please and you will blend in almost anywhere in Kuala Lumpur as a tourist.
Please keep in mind that this is my personal opinion based on a very short trip which was restricted largely to tourist areas and official conferences and dinner. Also my impressions are based on my visit to Kuala Lumpur only, I have not been to any other part of Malaysia.