I often try to do a quick web search about the dress code for women if I am heading to a country for the first time. But I could not do it for Indonesia. I had so little time between my Philippines and Indonesia trips that I just somehow packed and stumbled on the plane! But after spending 10 day there, these are my observations about the dress code for women in Indonesia.
I visited Jakarta, Yogyakarta, Raja Ampat and Bali. My observations are based on my stay at these places only! How interpret the dress code also depends on the country you live in, do remember I live in India.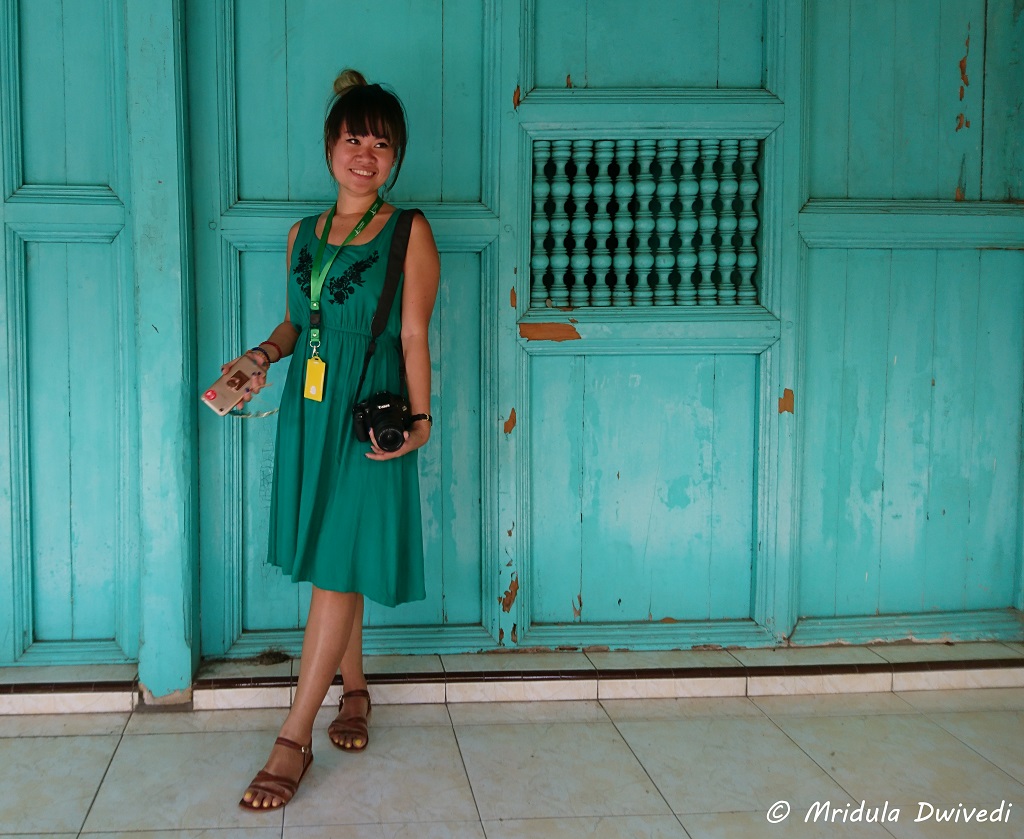 In this picture you see the beautiful Hanny Kusumawati who is an Indonesian writer. She was part of our group. And this is how she dressed for our walking tour in Kota Gede in Yogyakarta. I guess you can never go wrong if you follow a local for the dress code?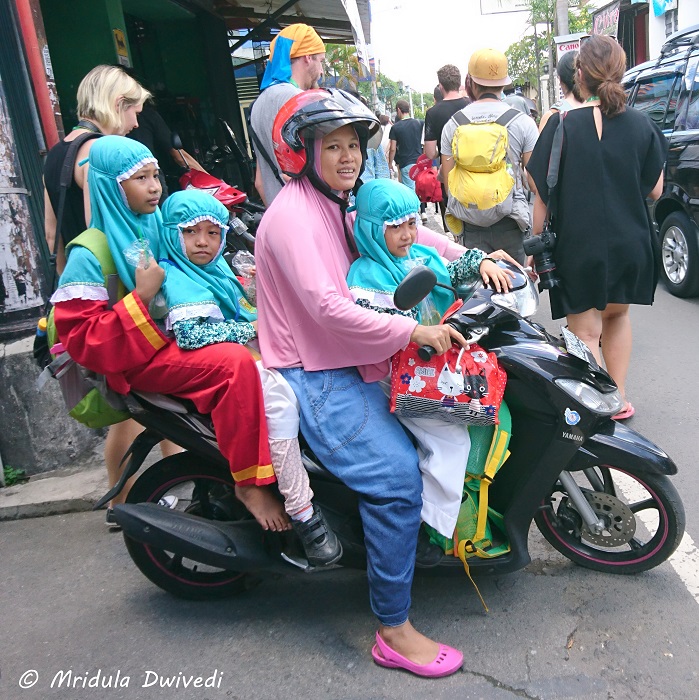 Before I write any further, let me make it clear, Indonesia is a secular state with Islam being the most followed religion. So you will find people in conservative attires. However, in the same picture you can see tourists (from our group) walking by without attracting any undue attention. As far as I could understand, tourists could dress as they pleased.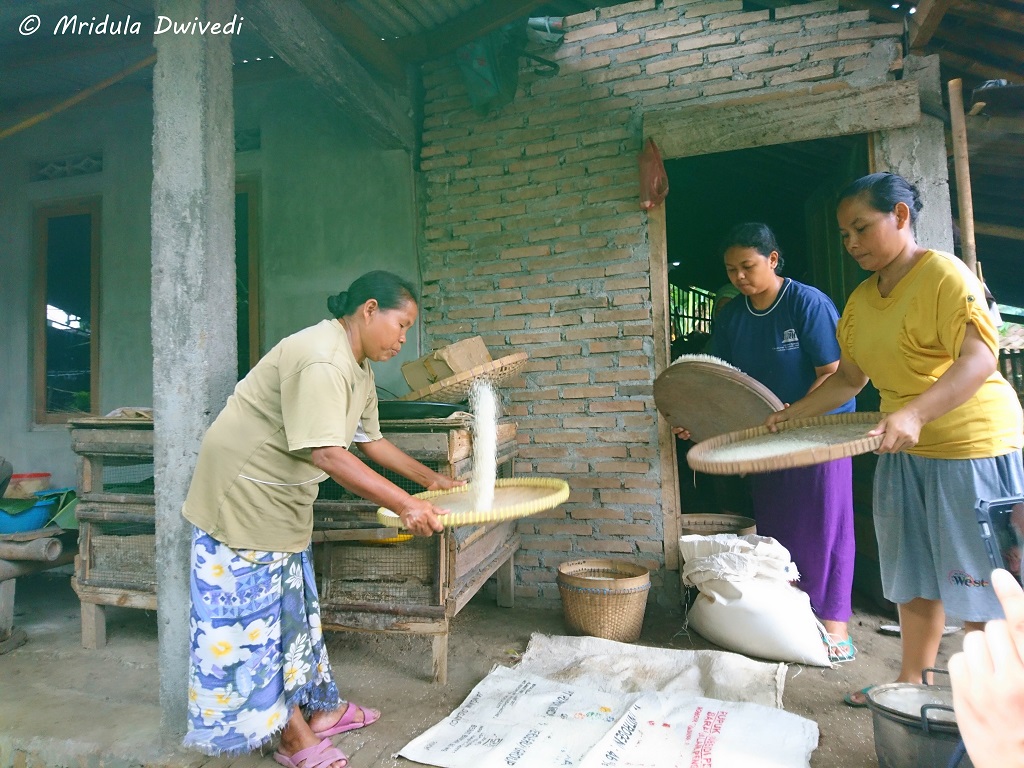 After Borobudur, we visited a village nearby called Klipoh. We went in and did pottery with local women. Here is how they dressed while they went about their daily life! The local women even in villages are wearing skirts and t-shirts.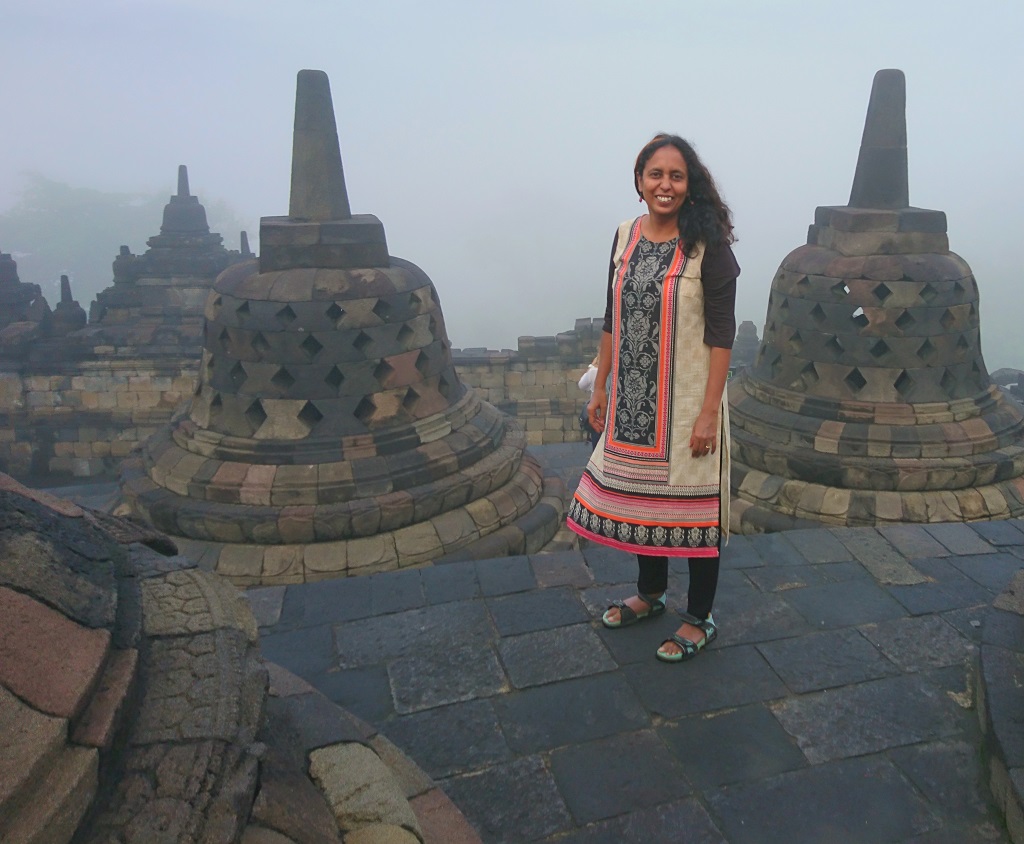 And that brings me to Borobudur, the largest Buddhist temple in the world. As all the Buddhist temples expect, at Borobudur too you are expected to cover your shoulders and knees. However, they are not too strict at Borobudur. If you look at the first picture you can see a tourist in a sleeveless top. I would say it is a small thing to cover up for one day and show respect to the local culture. So, if you are visiting Borobudur do follow the guidelines.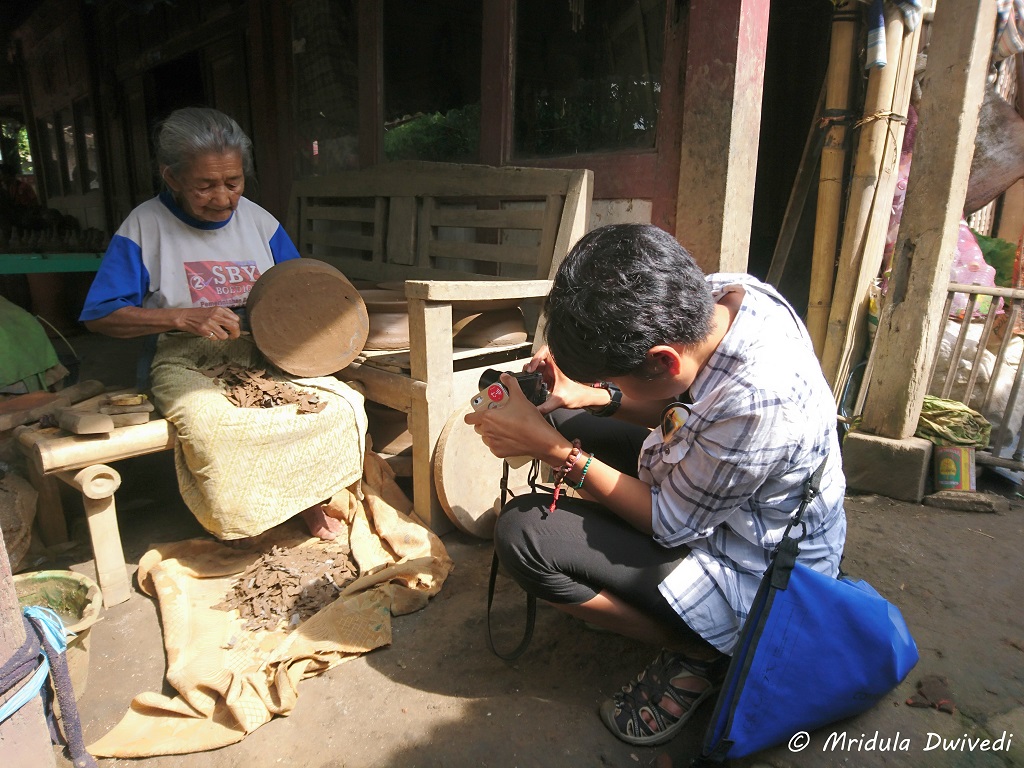 You can see my friend from Indonesia, Windy Ariestanty clicking a picture of the granny at Klipoh Village. Windy and I first met in Malaysia in 2012 at a conference where we both were speakers! Windy is from Indonesia. You can see even the granny is wearing a t-shirt!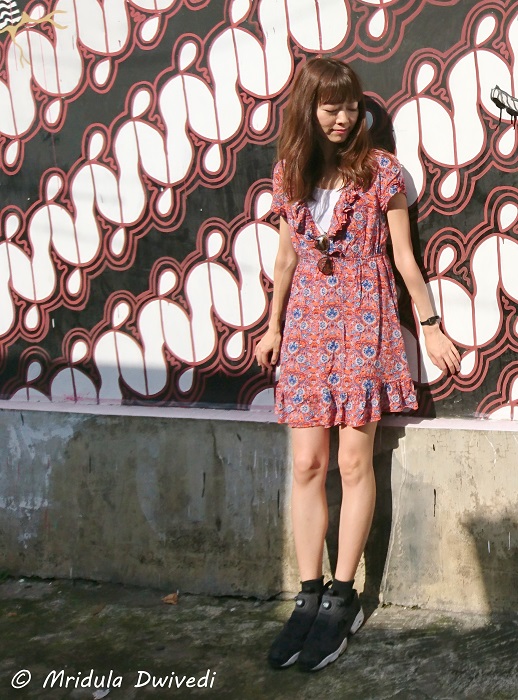 Here you can see Naoko from Japan dressed for the day at Yogyakarta! Both she and her friend Hikari dressed beautifully throughout the trip. Everyone would request them to pose for pictures, which they always agreed to!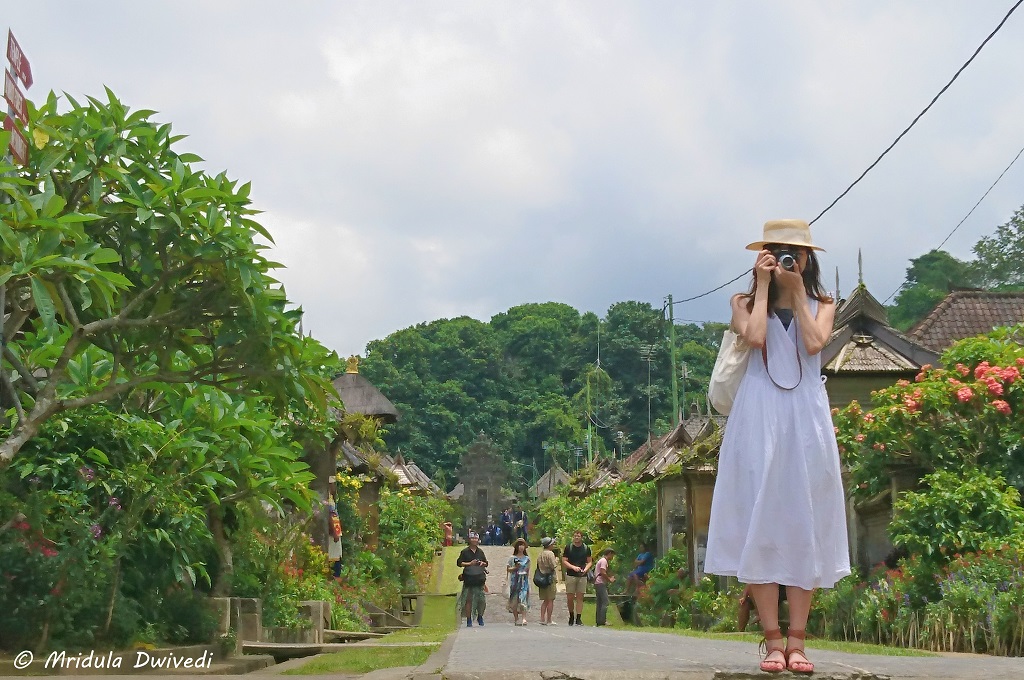 And here is Naoko again at Penglipuran Village in Bali where we spent an afternoon. And even though I have not posted it in pictures, shorts were fine too! I would wear a longer dress if I was visiting a village and a short dress if I was by the beach!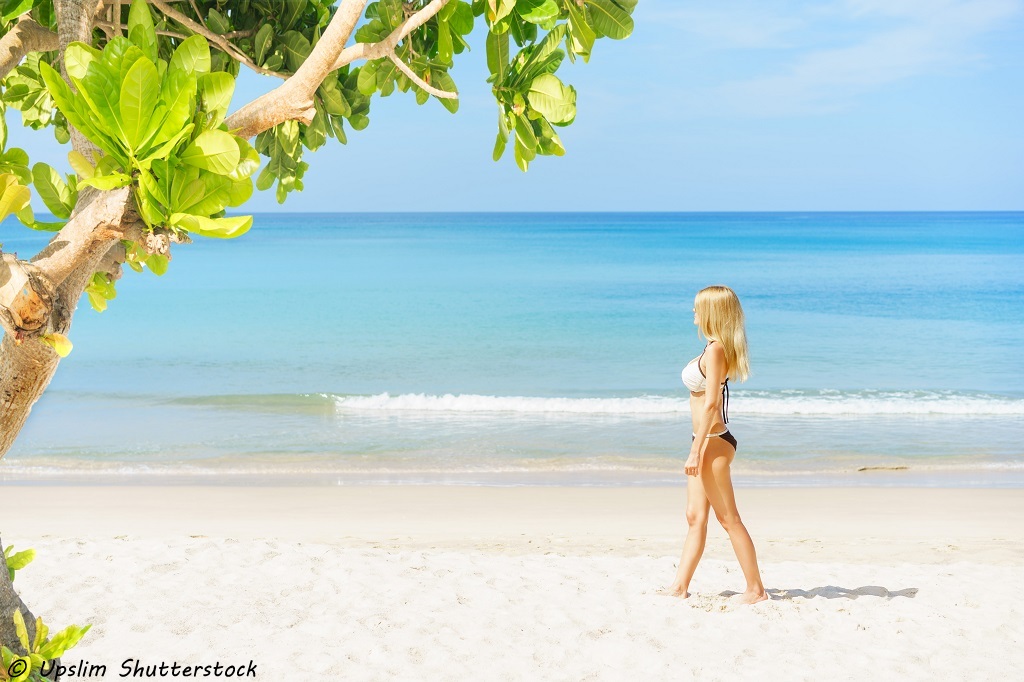 Photo Credit: Upslim/Shutterstock
For the beach a swimwear is absolutely fine, you can wear a bikini or one piece, it is your choice. The only place I saw a sign 'dress modestly' was Arborek Village in Raja Ampat.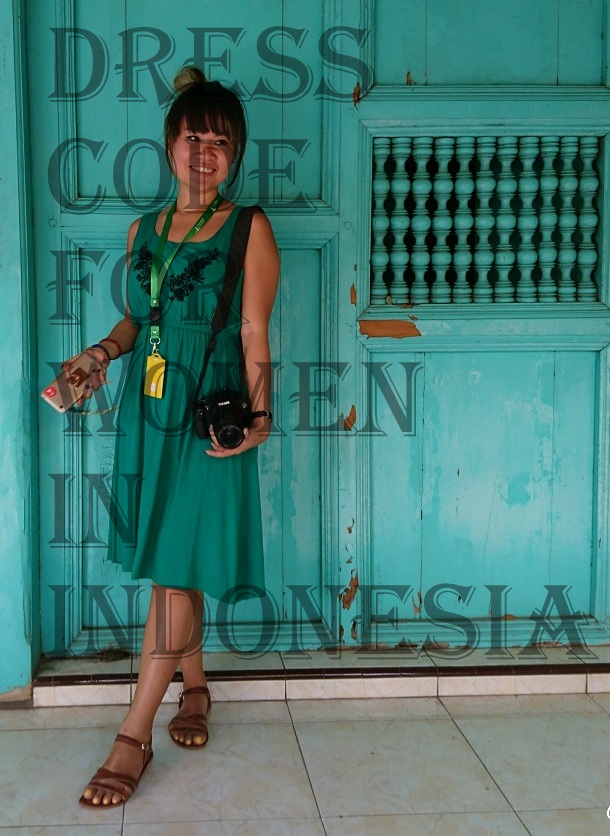 I hope this photo post gives you some idea about dress code for women in Indonesia! Do remember that it is my personal interpretation. You may visit a different region and find things different.
PS. I was invited on the Trip of Wonders to Indonesia by the Indonesian Tourism Board.