I have often seen the topic 'dress code for women in India ' being discussed on travel message boards, so I decided to articulate my thoughts with pictures!
The first thing that comes to my mind is that there are many 'India' and the dress would depend on where you are. In general I still believe we are conservative in our dress sense more so in smaller places.
For example this was a picture I clicked at Anjuna Beach in Goa. You can wear a bikini on some of the Goa beaches but it will attract a lot of attention.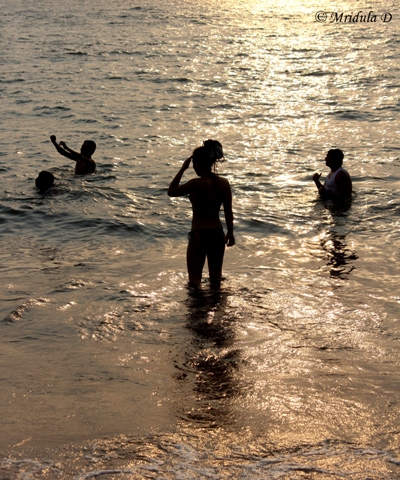 However it is also not uncommon to see women wearing a sari and entering into the water on a beach! The picture below is from Havelock, a beach in Andaman Island.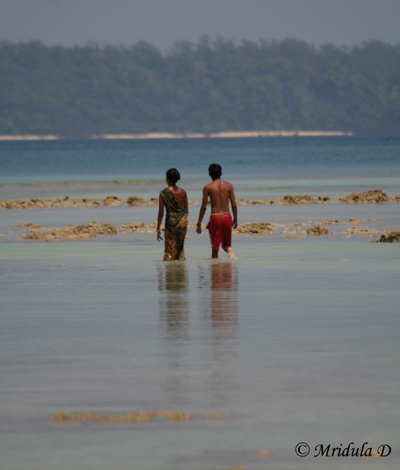 It is also possible that at the same beach there are people in sari as well as beach wear.
Sari is a popular dress at smaller places. But hardly anyone will expect a tourist to wear it. Truth be told I also can not tie it. These women in their colorful saris gathered to see the hot air balloon that landed near their village.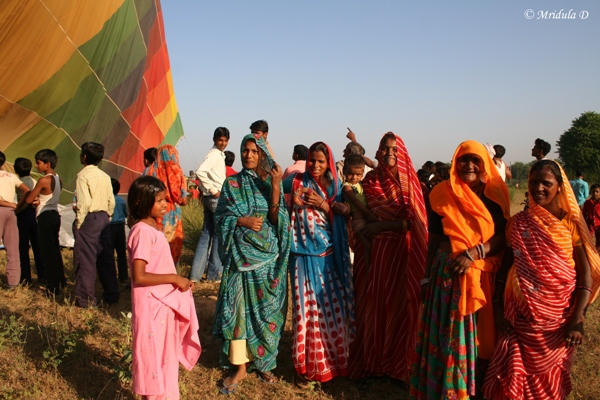 It is becoming more of a ceremonial dress in the cities. However what you see the young girl in pink wearing, called a salwar kurta is very popular all across the country. I have seen some foreign tourists also trying it.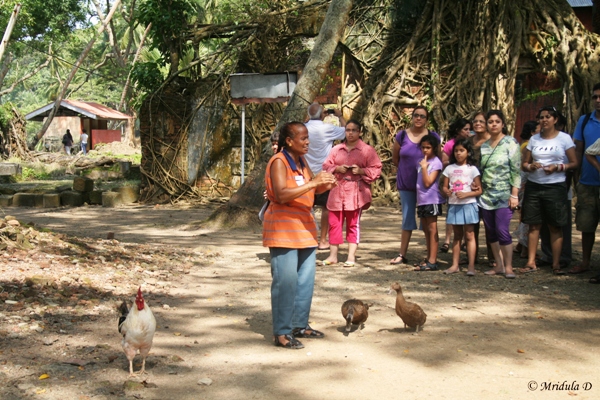 It is very common in urban areas to wear trousers, jeans, Capri or 'long shorts' as you can see in this picture. If you need more proof here is a similar picture from Mussoorie, a popular hill station in India.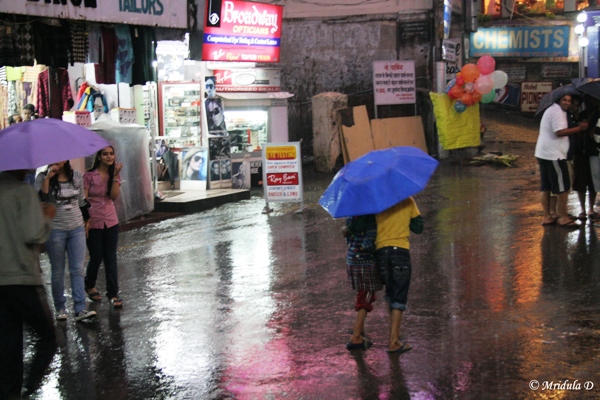 And finally yours truly at Della Adventure, we were a gang of girls and had fun. I am in the white shirt at extreme right.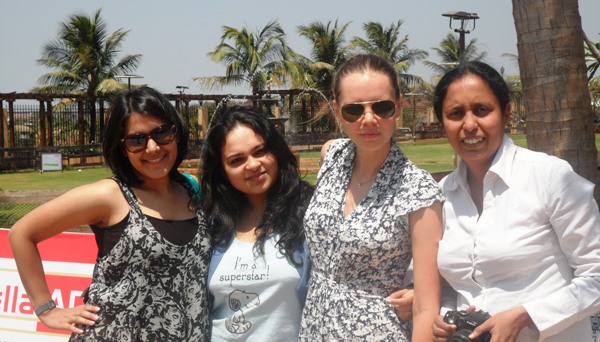 So in conclusion as I said what you wear in India depends on where you are! Also it depends what you can carry off. In India staring is common, just ignore it, it is usually nothing personal against you. But in the end we are a conservative lot, when in doubt make the error on the side of caution.
As usual these are just my personal thoughts! Nothing official about it.