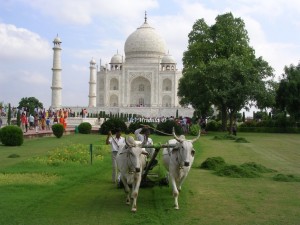 I became tourism researcher by accident. I am quite fond of traveling and I over the years became a heavy user of message boards to plan my travel. While reading something about Agra on Indiamike, I was one day thinking you will never see this in a tourism brochure or on a travel agents website. And then it occurred to me that I could use some of this data academically.
I initially wrote about social media, then destination image but then I realized the concept that is most suited for what I wish to write is destination branding. The trouble is/was that I am no marketing person and I find the branding concepts a little daunting. However, I along with a co-author wrote a literature review paper on destination branding and presented it at the 4th International Conference on Services Management, May 9-10, 2009 at Oxford Brookes University, UK. I also realized that many academicians share their papers on the internet. So here is our paper on destination branding. I know this is not my usual kind of blog post but then once in a while …
If you wish to read the abstract only, here it is-
Through literature review, the role of consumers in branding is assessed from destination marketing, internet communities and marketing perspectives. Consumer experiences are often said to differ from the projected image in the destination marketing literature but consumers are not seen as actively influencing the process. Marketing and internet community literatures give consumers a prominent place in the branding process itself sometimes leading to a Doppelgänger brand image. A case study of an independent travel message board shows that consumers intend to control the content but simultaneously engage with advertising at their own terms. The issue of consumer-to-consumer branding and its implications for destination branding needs further investigation.