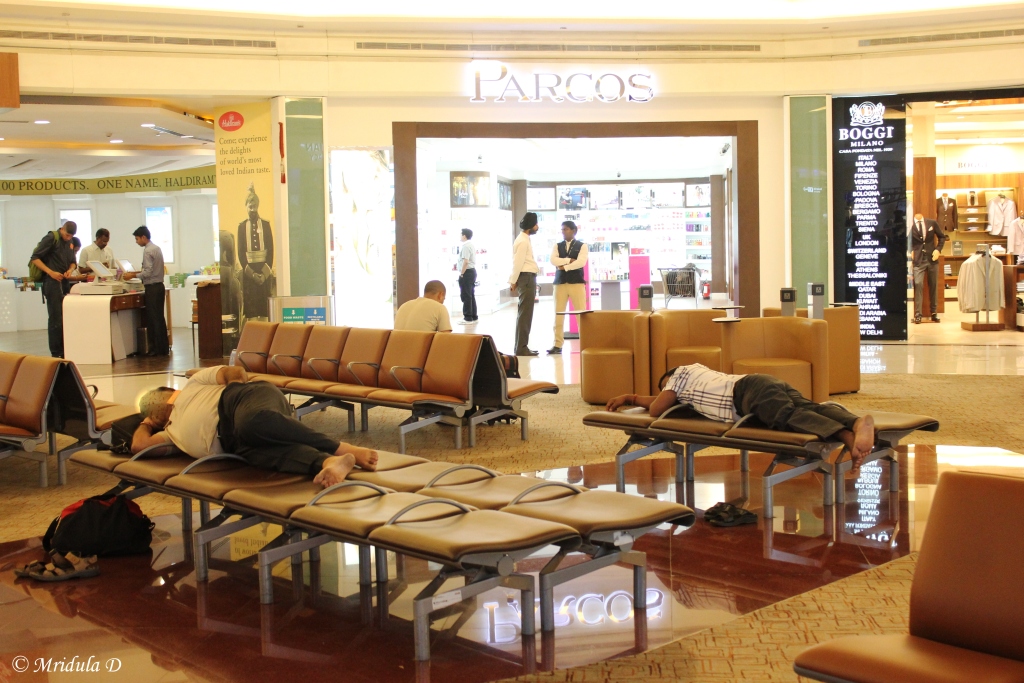 Whenever I encounter this scene on an airport/bus stand/railway station I immediately think of this Hindi song- Wahan Kaun Hai Tera Musafir Jayega Kahan, Dam Le Le Ghari Bhar, Ye Chaniyan Payga Kahan!
If I try an English translation it would go something like this- 'Who is waiting for you there traveler? Take some rest, where else will you find shade like this?'
Ekes I cringe at my translation, a perfect case of lost in translation! But then click on the link and listen to the song on Youtube.