Cooking Thai food with Silom Thai Cooking School in Bangkok was the last thing I was doing at the end of a long trip. If I would be honest, I just wanted to eat dinner and crash. I had done Thai cooking before, I was not sure how exciting it was going to be, as I am a vegetarian. I entered the Silom Cooking School in a very ambivalent mood.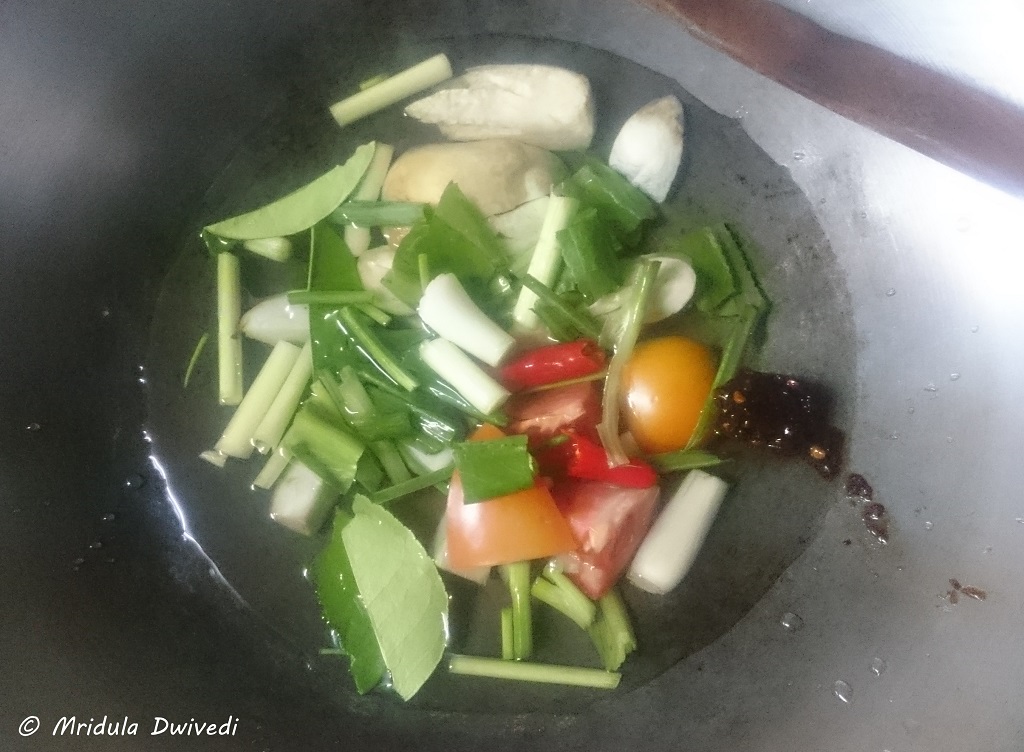 The decor did impress me even though I was tired and in a sullen mood. The colors were bright ll around including that of our aprons. We met in a small room. Chef Oat asked about the vegetarian and I grudgingly raised my hand. We then went upstairs, donned our aprons and were ready to cook. We were a group of 10 people from all over Asia and beyond.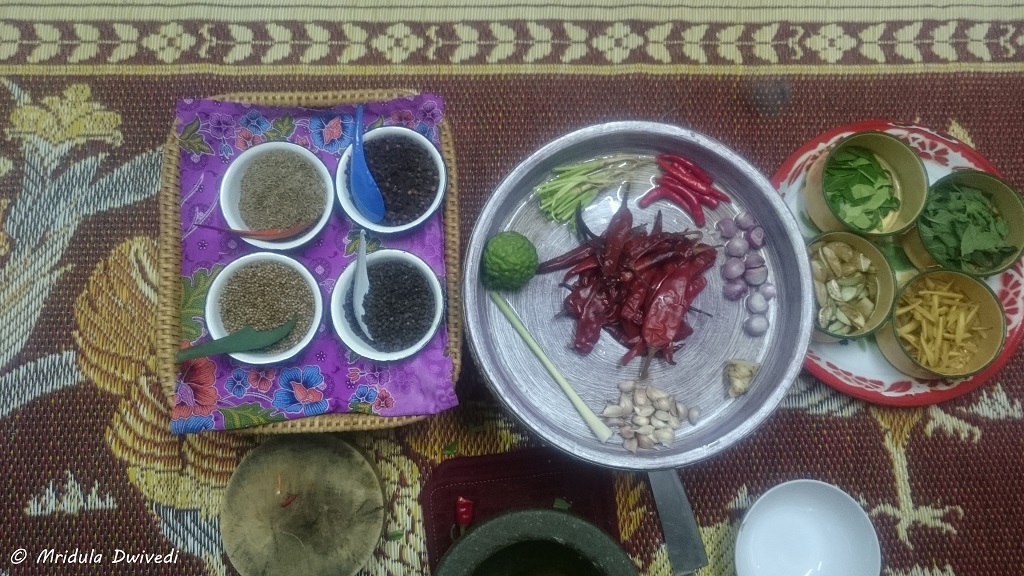 One of the opening remarks from Chef Oat was that as people asked for authentic Thai cooking experience we were going to do the cutting and grinding sitting on the ground. For me it was no problem!
The very first session was to identify some of the Thai herbs like lemon grass, galangal (which looks like ginger) Kaffir Lime, peppers and a few more. We were going to cook Tom Yum soup, corn cake (fish cake for non-vegetarians which was pretty much everyone else) Phad Thai Noodles, red curry and Mango Sticky Rice. I perked up a little at the thought of Mango Sticky Rice, my favorite dessert from Thailand.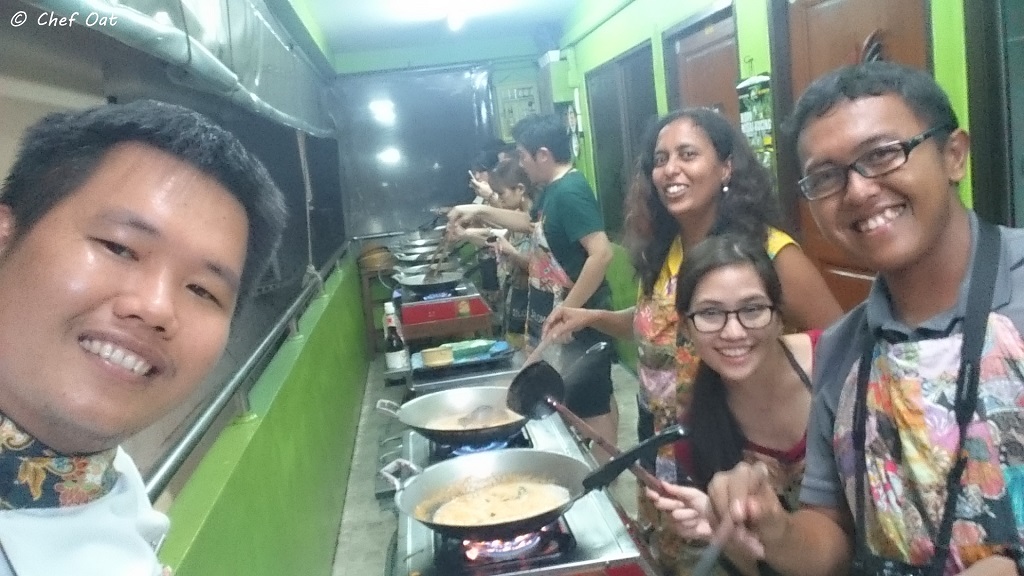 I quite liked Chef Oat's style of teaching cooking. He would make fun of a lot of things. He pretended that he was scared we would set the school on fire! He would tell us only tourists make all the pastes, Thai people buy them from Seven-Eleven! If I have to cook, I would happily do it to this tune!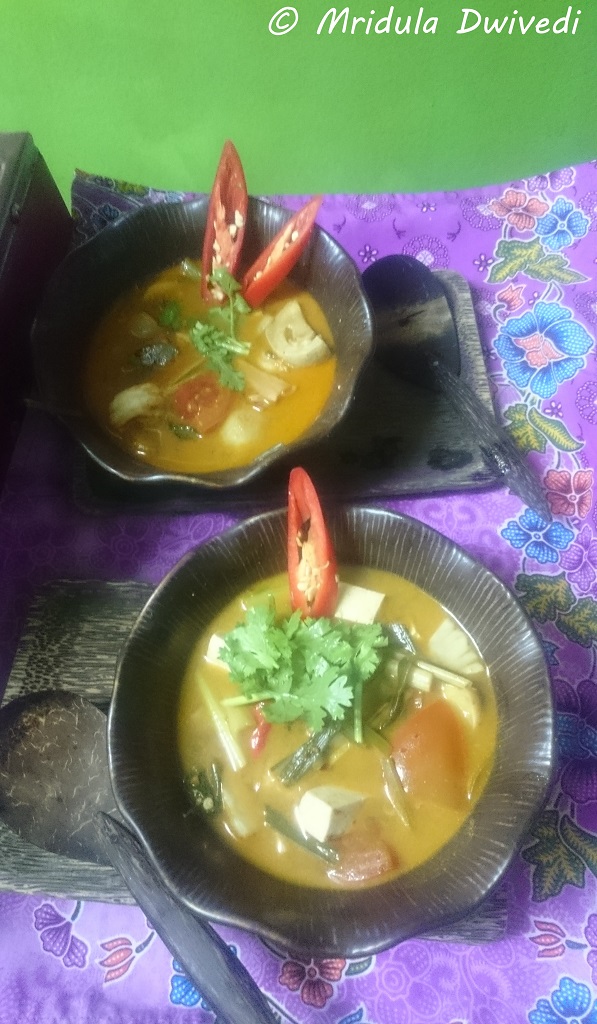 As the chef would give us all the ingredients in exact proportions it was a breeze to cook all the dishes, even for me. For I am someone who can set a kitchen on fire, literally! But I took heart that the person cooking next to me didn't even know how to break an egg! He copied me, me of all people! We were only at soup and here I was, warming up to the evening.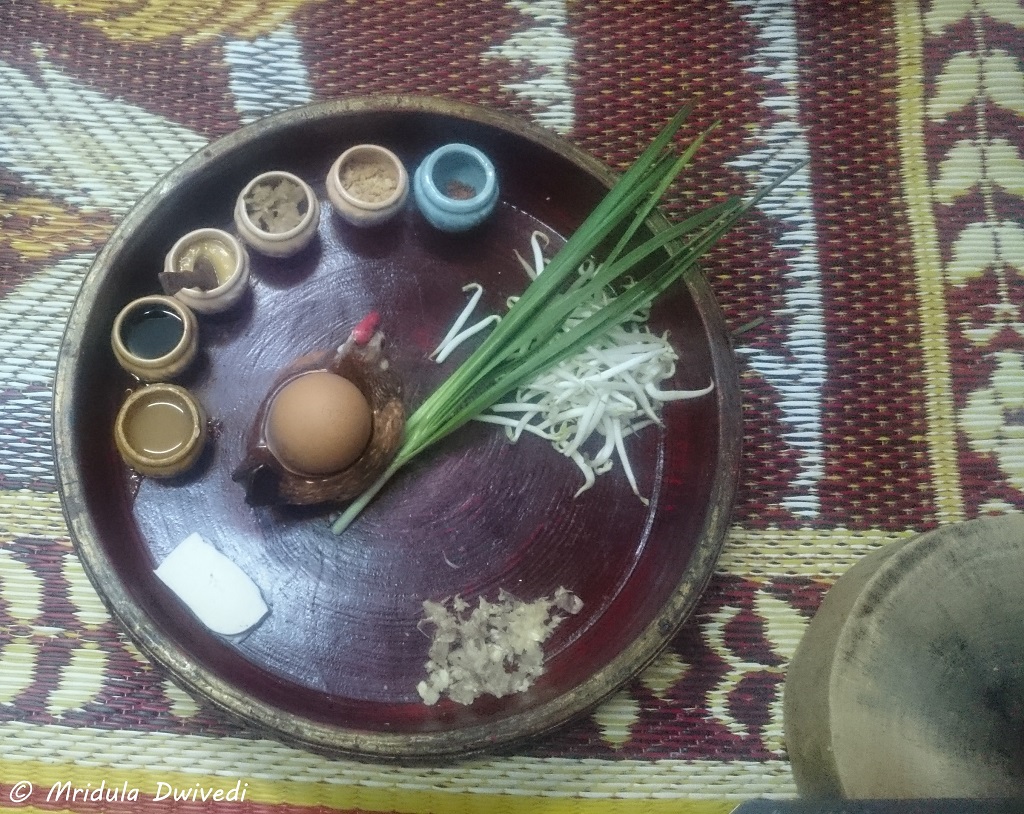 I forgot my tiredness started to get into the grove. We would make a dish, put it in a serving dish and go eat it and then come back and cook another dish! It was fun. I told Chef Oat that I did another cooking class where they had TV and a lot of jazz. He responded wisely, "yes there are schools which do it chef style, but we teach as if we are teaching a friend. " I would for sure say go to the friendly style school unless you wish to become a chef. He also remarked, "people come and want to become an expert in three hours, it took me ten years to reach this level." He thanked us for not dropping the egg on the floor when we cracked it open!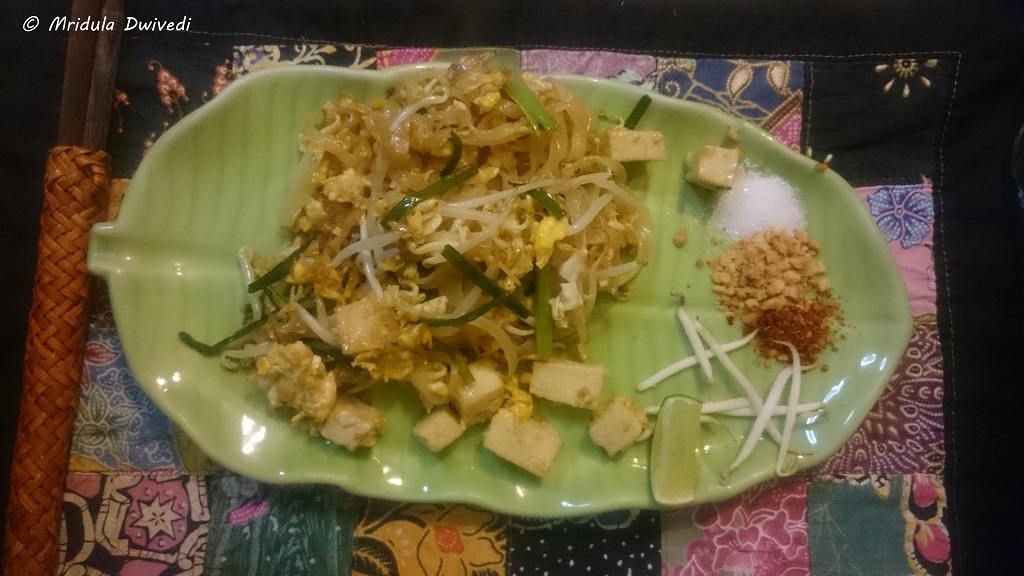 I made my soup quite hot for me! So I made my Phad Thai noodle with less chili and enjoyed it to the last noodle. Making the red curry paste was a community affair where everyone pounded the spices to past. Chef Oat remarked at the spice arrangement which looked amazing, "now who arranges spices like this at home?"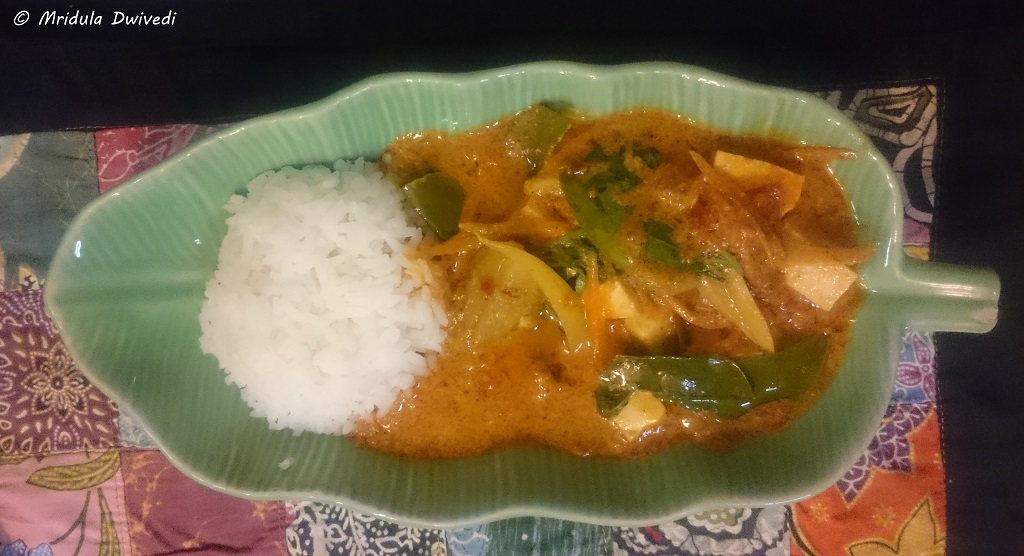 We had rice with red curry and then I devoured the mango sticky rice! I was now left wondering why I was so sullen at the beginning of the cooking session. I suspect that my cheerfulness was in a large measure due to the wonderful Chef Oats and my fellow travelers.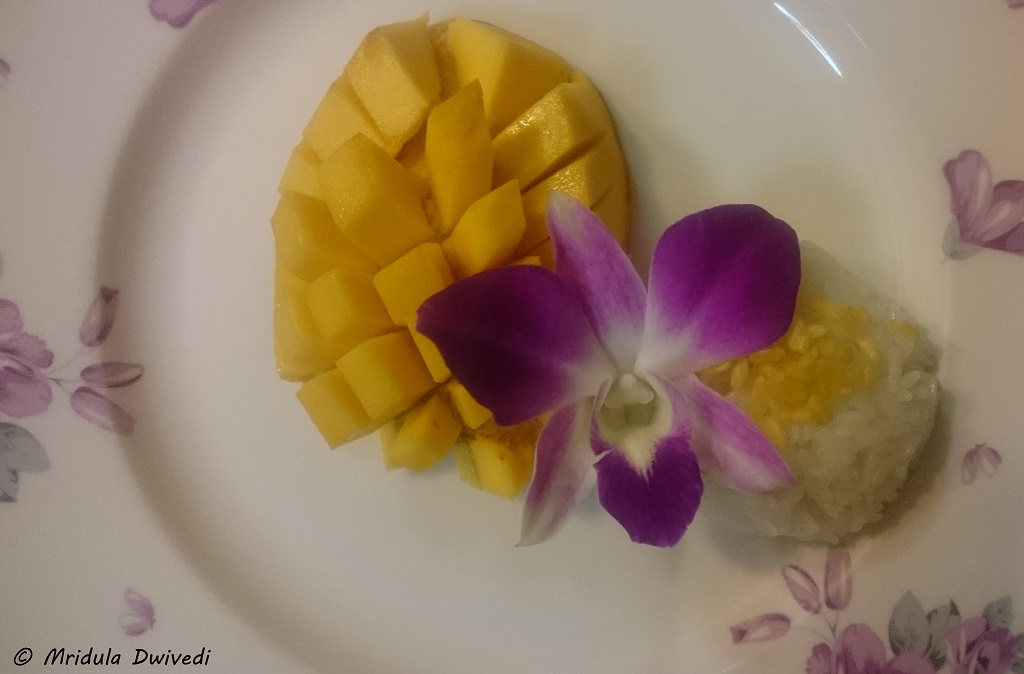 They were so upbeat about it that their enthusiasm rubbed off me too, in copious quantities. I would highly recommend Silom Thai Cooking School in Bangkok if wish to learn Thai cooking in a home style, friendly environment.
PS. My trip to Thailand was sponsored by Tourism Authority of Thailand.