The Christmas Brunch with the Black Dog USL was my first brunch outside my home. I have had many a brunches but that would be because I got up too late on a weekend. Going out for a brunch to a restaurant was a first for me. And a cocktail based brunch was an absolute first.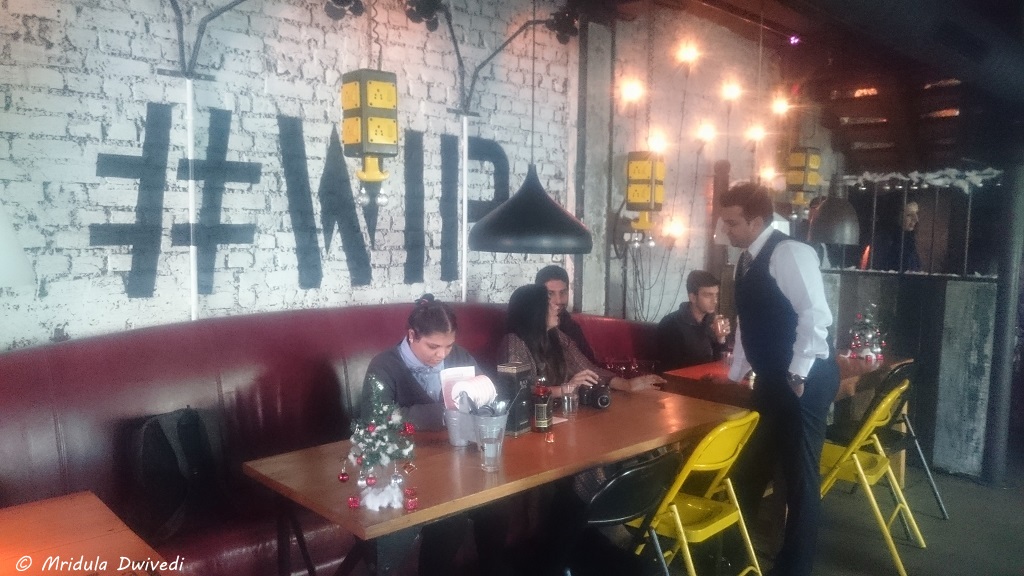 The venue was the Social Offline in Defence Colony. We were on the upper floor. The day started with a Black Dog Ginger Space cocktail. Now that is quite unusual for me, to start the day with a cocktail!
The expert bartender Ajay told us a brief history of the label, Black Dog. The scotch originated as it is suggested by the name, in Scotland! It got its name from the favorite sport of the blender, Sir Walter Millard. He was keen on angling and he named the brand after his favorite fishing fly- the Black Dog!
There were five drinks on the menu, Black Dog Happyness, Black Dog Caffeine Kick, Black Dog Berry Nice, Black Dog Blacksmith and Black Dog Ginger Space.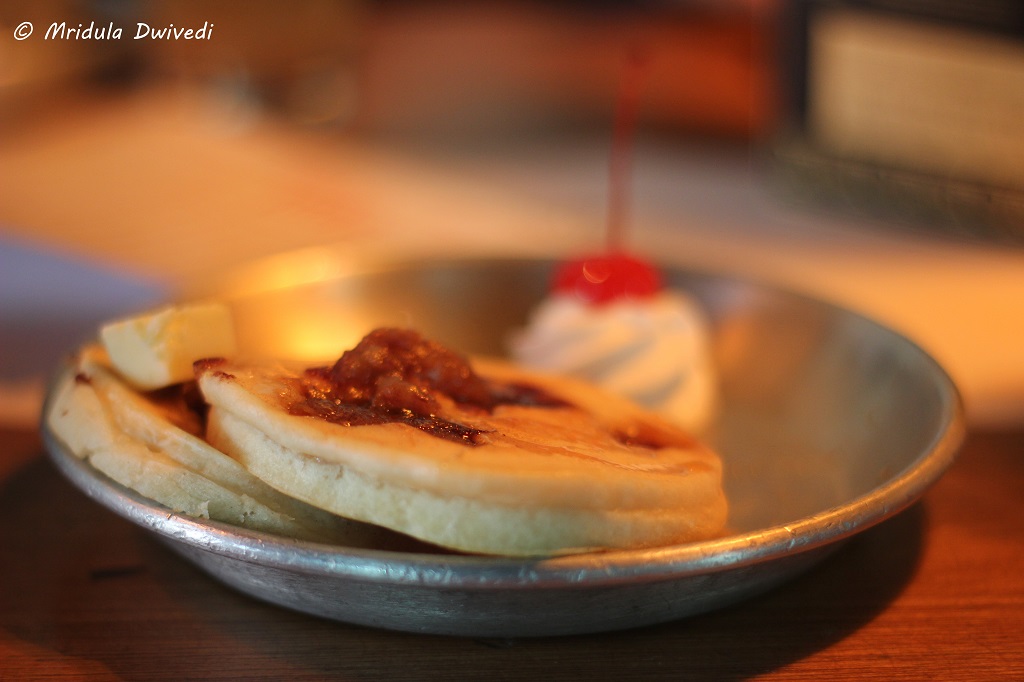 The brunch started with drunken dates pancake with maple. I quite liked it. I finished it all, to the last crumb.
For the non-vegetarians there was fiery chooza pops which were literally on fire!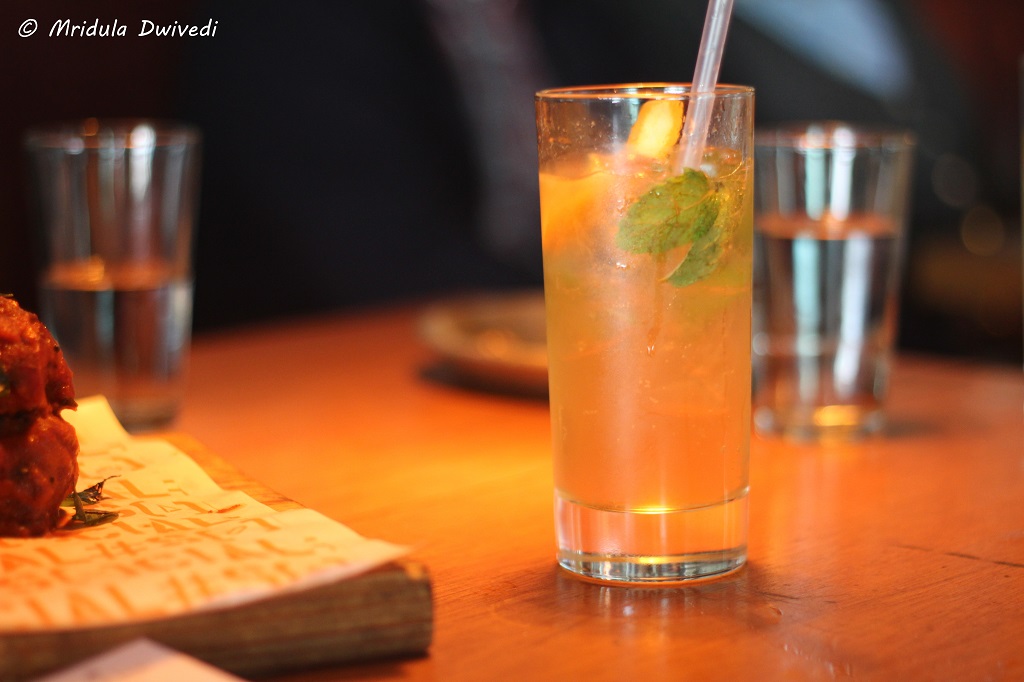 It is not that we were served five cocktails. My self imposed limit is two with three as a dead stop, anyway. We were mixing 5 cocktails that afternoon. I volunteered to mix Black Dog Blacksmith. I also told Ajay it was for the first time I was mixing a cocktail. We mixed it in the glass itself. The first step was to top the glass with ice! Then we poured 60 ML Black Dog Whiskey, mixed it with lime juice, sugar syrup and topped it with ginger ale. We added crushed mint leaves to it as well and a wonderful cocktail was ready!
I had fried rice with the cocktail and it went well. It was a fun afternoon of brunch with cocktails!
PS. I was invited to attend the event.