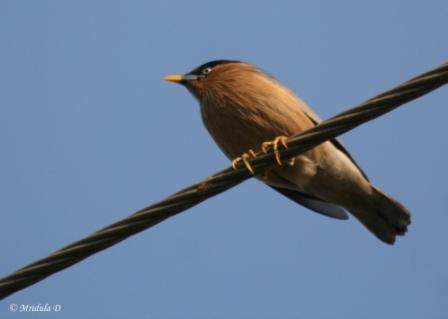 I don't know why but the Brahminy Starling is also called Brahminy Myna. Clicked this one on Sunday, and I am so happy to think that I can do a bird round tomorrow as well, otherwise bird rounds just mean weekend for me.
Have to say thank you to Siddhartha Joshi for asking the camera EXIF information for the birds. Realized that the ISO was set too high on the previous day and I forgot to bring it down on the bright sunny Sunday.
Here is the EXIF information was this shot.
1/1600s
f/5.6
ISO 400
Focal Length 300mm