Bikaner a weekend getaway from Delhi, is a historic city in Rajasthan. Did you consider Bikaner as a weekend option from Delhi/NCR? I did not, till I actually traveled to Bikaner this year. There is a convenient night train (12457, 11.35 pm from Sarai Rohilla) which you can board from Sarai Rohilla, Delhi Cant or Gurgaon and you reach to Bikaner early the next morning. The same train starts back from Bikaner at 10.30 pm and leaves you back in Delhi first thing in the morning.
There is plenty to do in Bikaner. It has the advantage of not being so crowded at the moment. Here is why you should consider Bikaner as a weekend getaway from Delhi.
Bikaji ki Tekri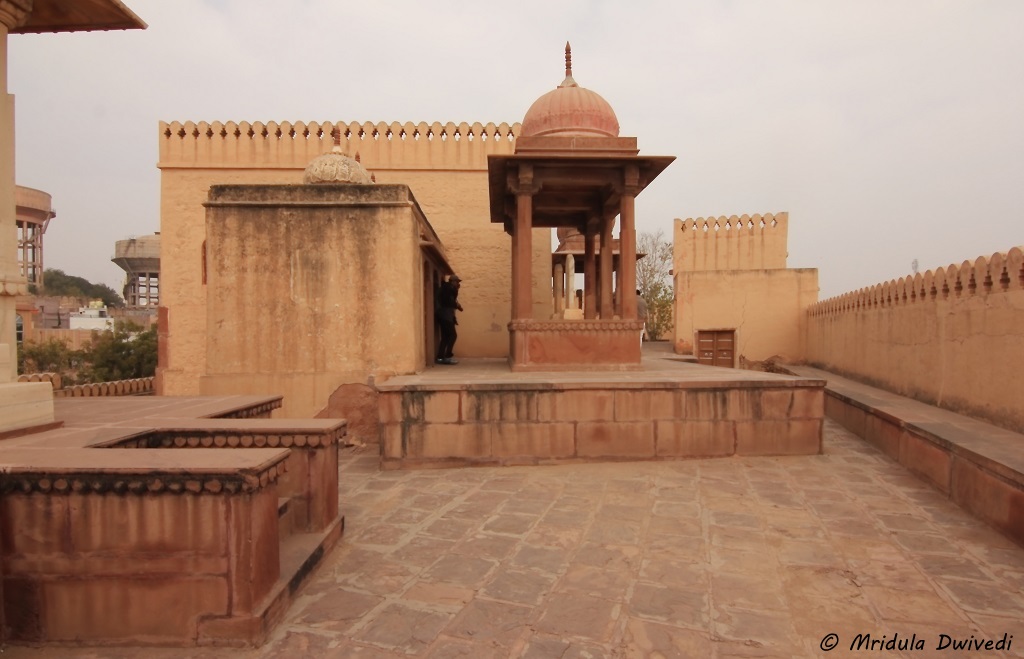 Rao Bika was the founder of Bikaner. He was the fourth son of the King Jodha of the powerful kingdom of Mewar (Johdpur). He left his father's area in 1465 and carved out his own territory in the wild regions of Bikaner. Bikaji ki Tekri is the first humble fort he built in the city. Only the fort and a part of the wall that surrounded the city now remain. There are hardly any visitors to the monument as of now.
The Grand Havelis of Bikaner
I did not expect to see such grand havelis in Bikaner. The most stunning are the Rampuria Group of Havelis but there are other stunning clusters too. They belong to the various group of merchants who flourished in the kingdom of Bikaner. A lot of them are simply closed now with the owners living in other cities. The area too could do with more cleanliness but the overall atmosphere in old Bikaner is amazing! The Haveli tour is a must do in Bikaner.
Lalgarh Museum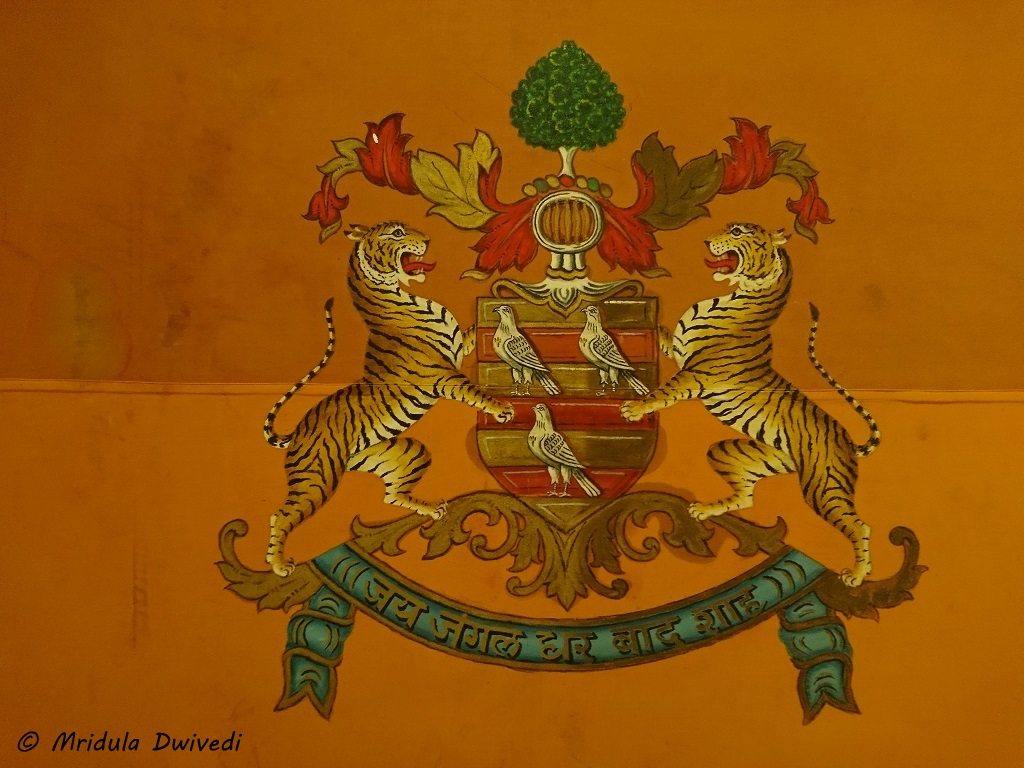 Lalgarh Museum is in the Lalgarh complex, which also has the palaces of the royal family once they moved out of Junagarh. The museum is well kept and well illustrated. I had too little time to absorb the rich history of Bikaner that spans over a few centuries. But I recommend the place and I would say if you are a history buff, do allocate sufficient time.
Junagarh Fort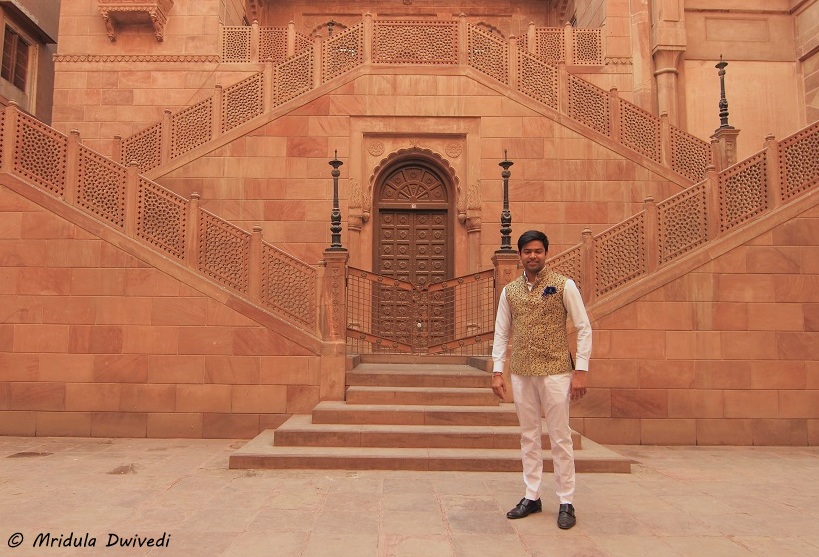 Junagarh Fort was started under the rule of Raja Rai Singh in 1589 and it was completed in 1611. It was built under the workmanship of Karan Chand. It is a ground fort, as in it is not on a hill, and it was never captured. The subsequent rulers kept adding to the fort till the royal family moved to the Lalgarh premises in 1902. The fort is well maintained, it is a must visit too.
Karni Mata Temple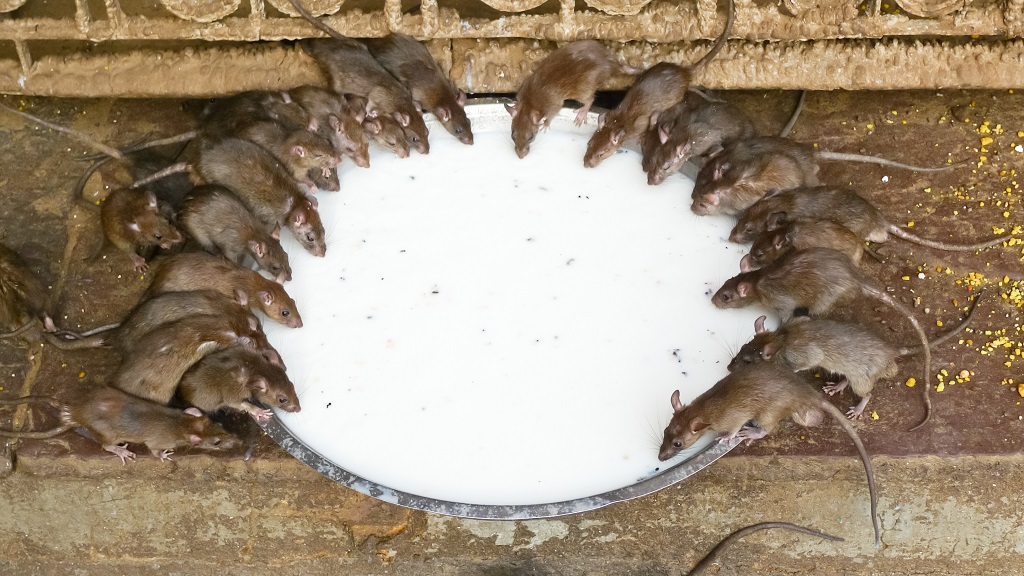 Photo Credit Shutterstock/Mario Savoia
Karni Mata temple is truly famous as rats are considered holy here. I think it is one of its kind! It is assumed that when someone dies in the village of Deshnoke, they are reborn as rats in the village and when a rat dies, a baby is born. The temple is unique but I am as scared of rats as Doraemon I didn't dare to visit the temple. Even just looking at the picture freaks me out, I think I did the right thing by skipping it.
Lakshminath Temple, Bikaner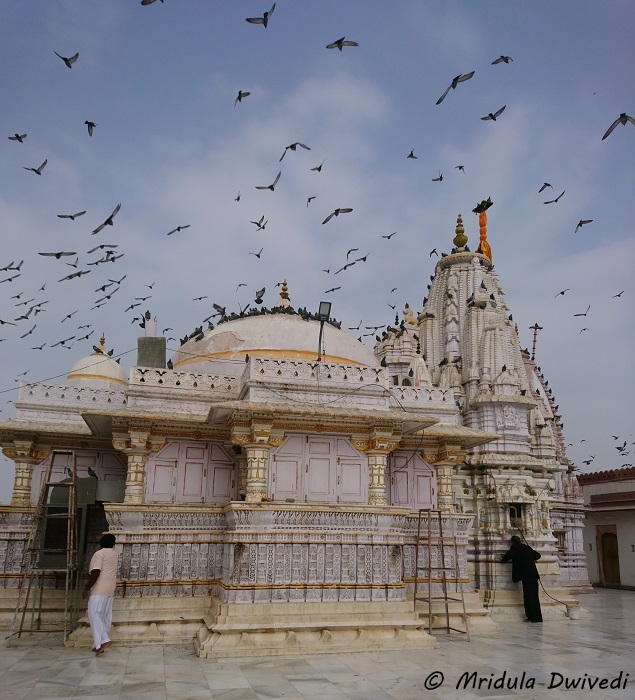 Lakshminath Temple is an old temple in Bikaner, it is said that Rao Bika, the founder of Bikaner himself offered prayers here. Photography is not allowed inside the premises. I simply clicked a picture on reflex when the pigeons flew! I was yelled at for it, but as they didn't ask me to delete the picture, I too decided to keep it and share it! You get a good view of the city from the area.
The Royal Cenotaphs, Devikund Sagar, Bikaner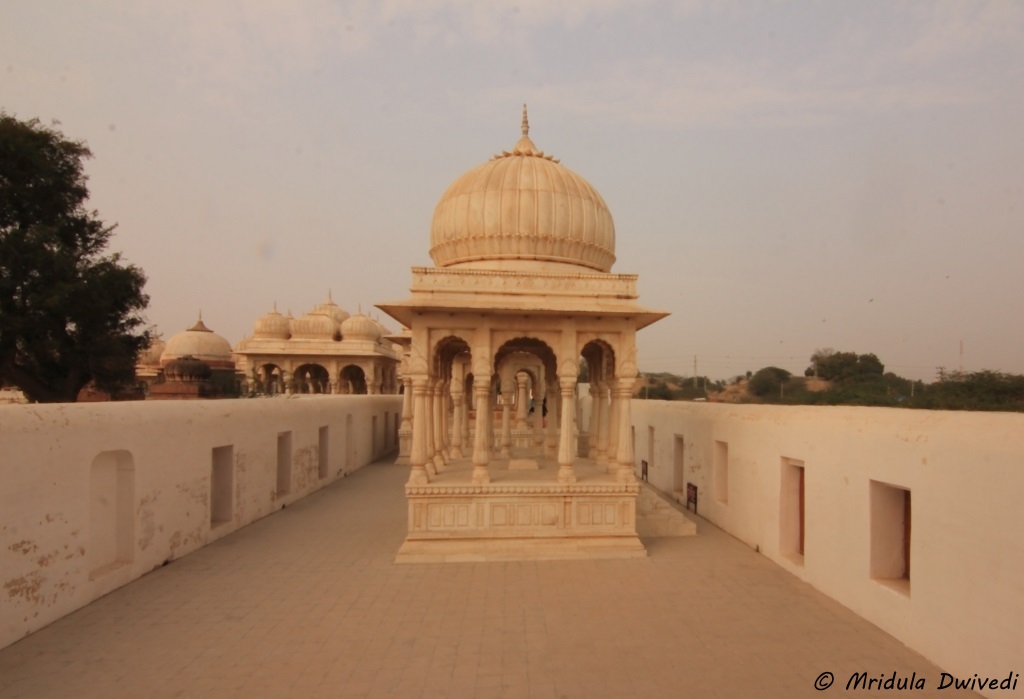 Narendra Singh ji was the last king of Bikaner. He is now survived by two daughters. Starting from the first king of Bikaner, Rao Bika ji to the last king, Narendra Singh ji, all have their memorials at the Royal Cenotaphs, locally known as chattris. In a way if it was at the Bikaji ki tekri where the story started, this is where it all ends!
Local Sweets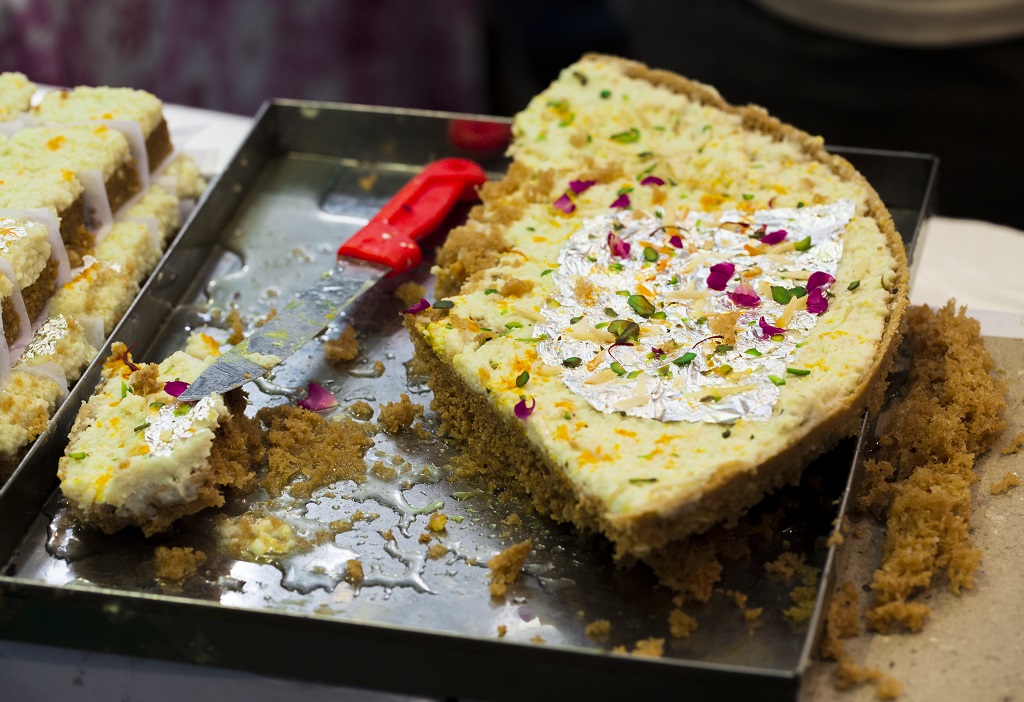 Photo Credit: Shutterstock/CS Stock Images
When I say local sweets I mean Ghewar primarily. I bought it from Lalji and it was amazingly yum. It was finished fast at home, before I clicked any pictures. I strongly recommend a visit to Lalji is you wish to buy Ghewar and other local sweets.
Usta Art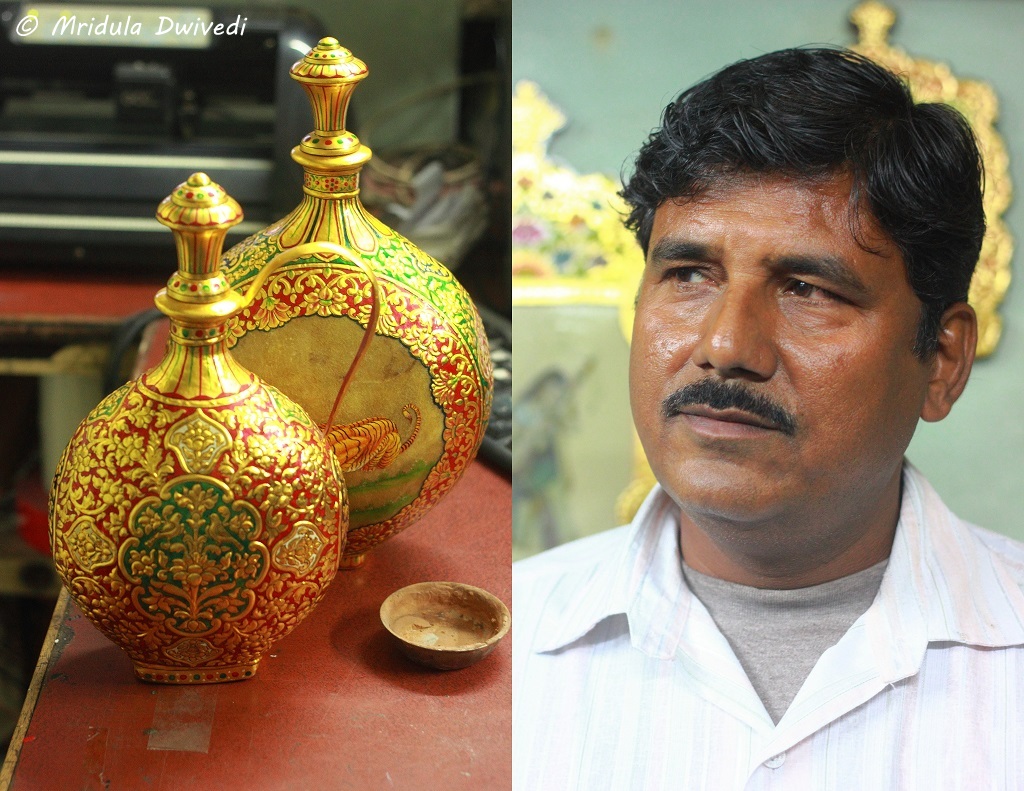 Usta art is said to originate in Persia and if I am not mistaken it came to India with the Mughals. It traveled to Bikaner with the King Rai Singh ji and it still lives in the streets of Bikaner.
I had the good fortune to visit the workshop of Mr. Ajmal Hussain Usta and see some of his creations. There is something about small towns, his creations start selling from 5 figures and yet he operates from a nondescript corner shop! Usta art is the art of embossing with gold along with meena. The surface could be many (wood, camel leather, walls, etc.), the artifacts varied too. Yet even the smallest mirror frame or photo frame is costly (in the range of 20,000 to 25,000 Indian rupees for small ones) and much beyond my reach. But if you are looking for buying Usta Art you could connect with Mr. Ajmal Hussain Usta on Facebook or via phone, his number is +91 9413467471. If you do not wish to buy you might simply like to drop in to see his work.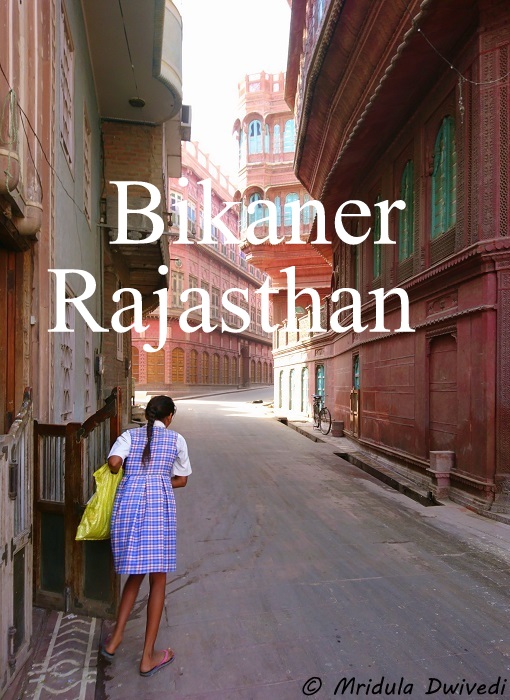 These are the major highlights of my trip to Bikaner. I am sure there is much more to explore in the city.
PS: I was invited to Bikaner as a travel blogger by Narendra Bhawan, Bikaner