I have beautiful memories of Coorg from both my trips, one way back in 2007 and the other as recent as April 2015. It also helped that I had excellent accommodation each time; first with Club Mahindra's beautiful Coorg Resort in Madikeri, and then in a caravan at Kushalnagar. Here is why I remember Coorg so fondly.
Weather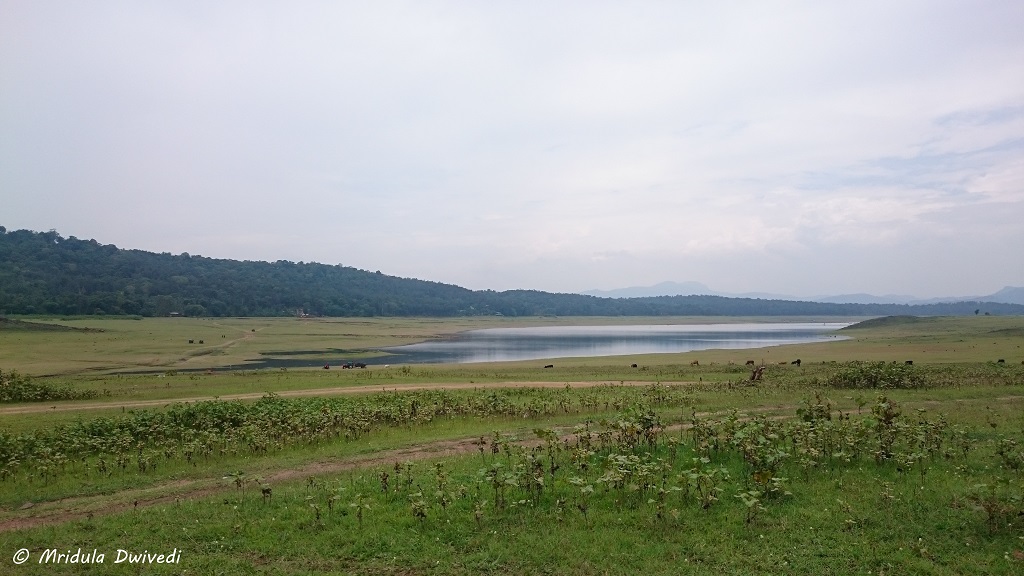 On both my stays I got to witness lovely weather. The first time I went in January, it was slightly chilly. There was a bit of mist, which add a hint of mystery to the surroundings. The second time in April I thought that the weather was hot but then it started drizzling. Everything around me turned to a deeper shade of green and the weather became quite lovely. I love Coorg and its surroundings for the excellent weather.
Namdroling Monastery
I have been to Buddhist monasteries in Nepal, Bhutan, Thailand, and Ladakh and Spiti in India. I didn't expect a monastery near Coorg, so when I discovered it first in 2007, I was completely delighted. Back then, it was not crowded at all. We posed with monks, we roamed around, and truly loved the feel of it. I could not visit the monastery this year, but I got to witness something even better at Kushalnagar.
The Most Scenic Football Match I Ever Saw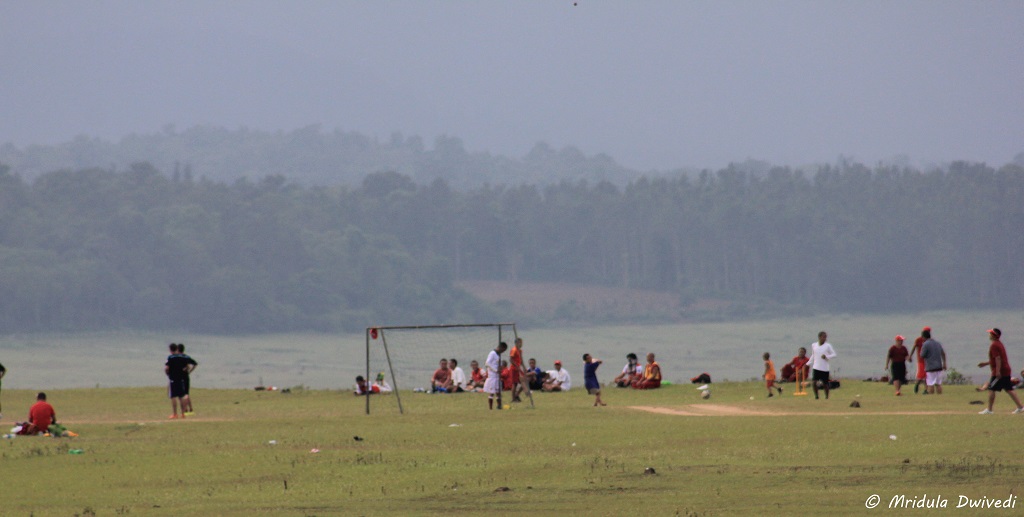 I was staying in a caravan in 2015 by the Harangi Backwaters. The weather has turned cloudy by the afternoon. I went for a walk in the evening and saw the monks from the Namdroling Monastery playing football in the field. The area was actually the size of many football fields. The monks were using only a small portion. Their ocher robes looked fabulous against a dark sky and the surrounding greenery. While we passed by, they offered us mangoes to eat; I took them with many thanks. A little later, it started to rain again. They gathered their stuff, including the goal posts and loaded it in a truck. Then they started their journey back. They didn't leave even a scrap of paper behind. I was totally impressed.
I have seen people play football in Maldives too on a stunning beach, but their dress could never match the grand attire of the monks!
Coffee, Spices, and Vanilla
Coorg has an excellent market for coffee, spices, and vanilla. If you like to buy stuff for your kitchen, you can spend a lot of time exploring the little shops. The aroma around them itself is inviting. I still remember the vanilla pods I carried back with a lot of nostalgia.
Coffee and Pepper Plantations
Coorg is surrounded by coffee and pepper plantations. They make for excellent walking grounds too. The hosts take a lot of delight in explaining their Arabicas from their Robustas! It was my first tryst with coffee seeds, and I remember it fondly.
Talakaveri
About 50 km away from Madikeri is Talakaveri. The place is considered to be the source of the river Kaveri. There is a kund and a temple on the hill. It was fun climbing up the temple. The area gives a lot of opportunities for photography too!
And though I have not mentioned food, but I can say for sure that was lip-smacking, finger-licking good in the region. However, if I have to pick up just reason to go back, I would take that to be the awesome weather and greenery.