I am now back from conCLAY held at Baiguney at Sikkim. It is a Club Mahindra event. The weather was awesome considering it was the monsoon time. If you search the net for Baiguney you get a lot of information about the Retreat by Zuri, it is now a Club Mahindra property and no longer operated by Zuri.
But now I am bcak to the frying pan. For today I will share 10 highlights from the trip.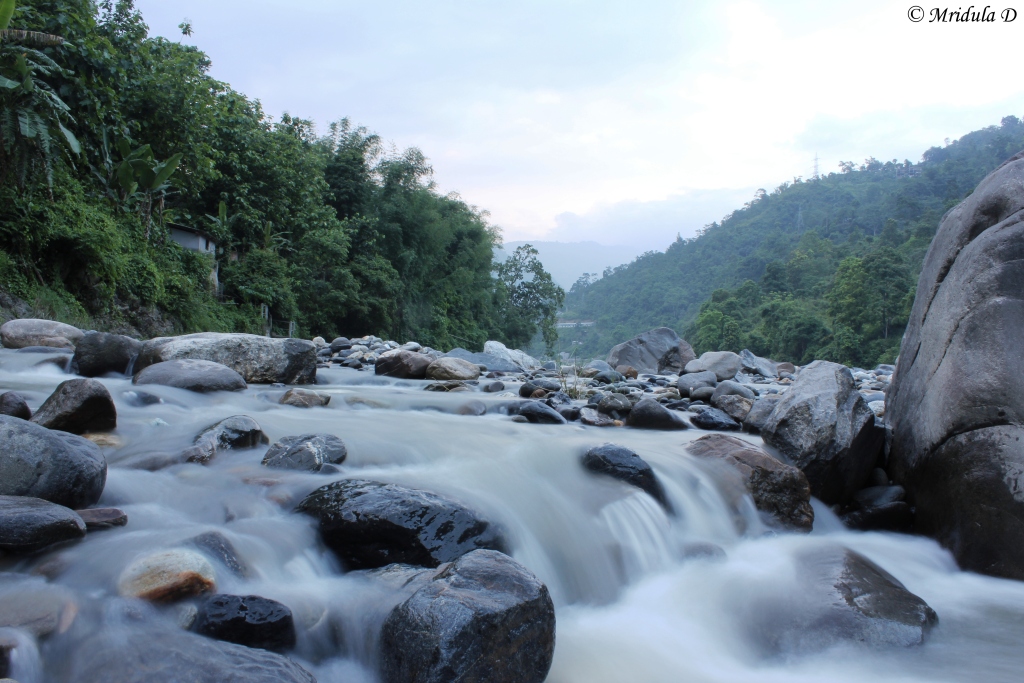 10. Awesome food at the resort. One day they served us the local food as well.
9. The Rangeet River flows right below the Baiguney Club Mahindra Resort, I went to the river via a path next to the swimming pool.
8. The weather behaved really well considering it was the monsoon season, no raining of cats and dogs on any of the four days.
7. Polite and enthusiastic staff that would put some in-house cultural shows as well for the guests.
6. Revisited Pelling, this time in off-season and realized most of the restaurants didn't had food! Monika coaxed one to serve us Maggi.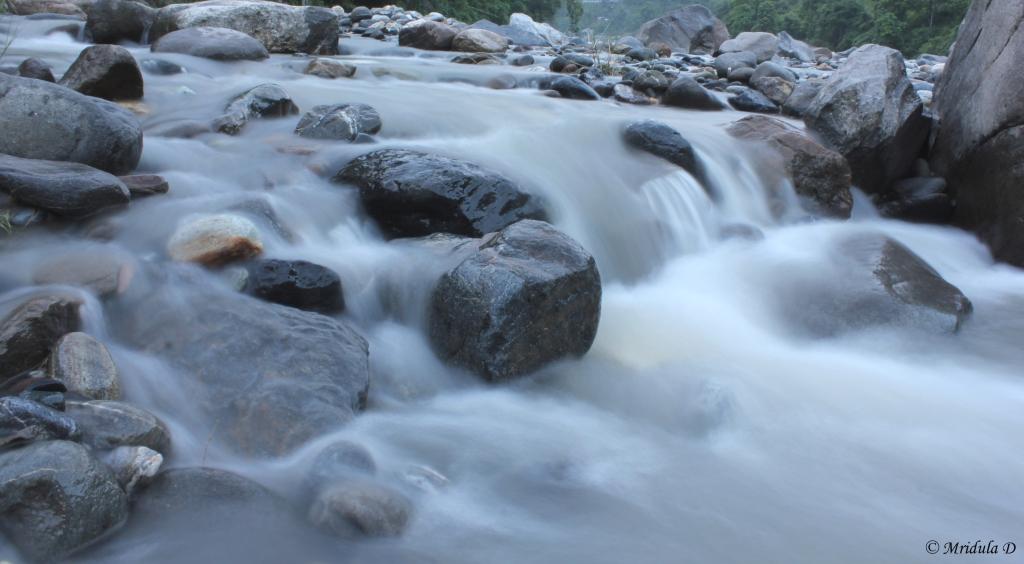 5. Eating only half an Avomine and still surviving on the hill roads without nausea was great for me.
4. A morning hike near Chakung on day 3 was great!
3. Ate passion fruit for the first time, one from a garden and another from a local stall on the way back to Bagdogra.
2. The misty views of the hills in the monsoon was awesome.
1. Getting to hear stories and see pictures from Arun, Monika, Rakhee, Priya and Vishal. It was a real treat to share experiences with them at conCLAY.