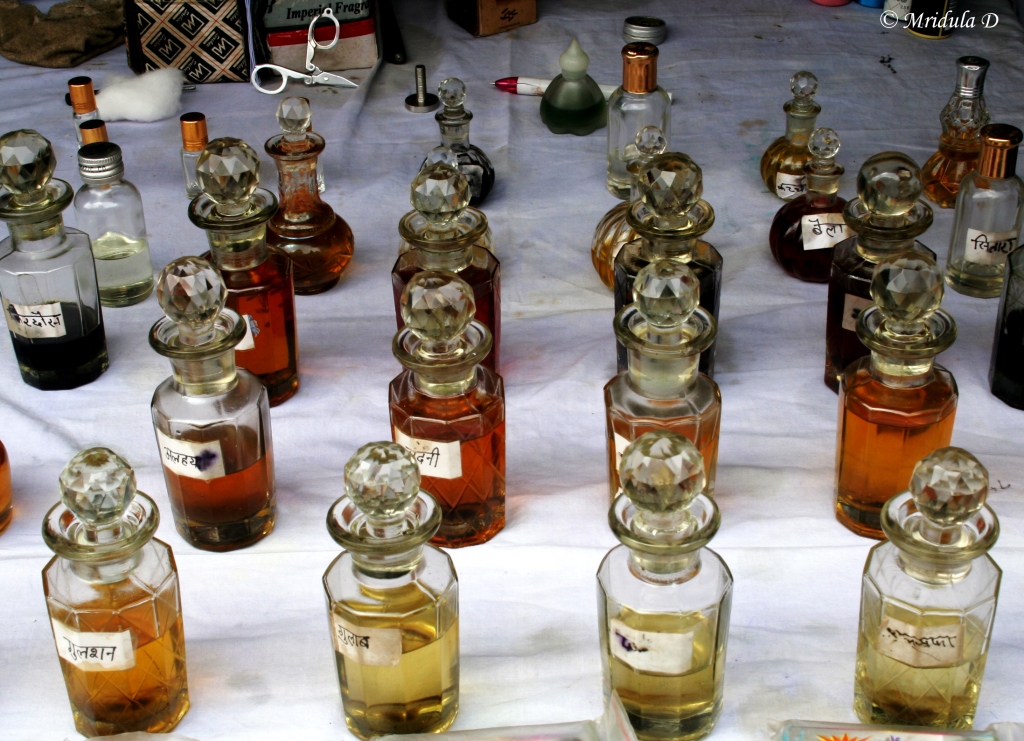 I saw this display of Ittar (oil based perfume) at the Mall Road, Mussoorie. The shop owner was engaged in a conversation with a buyer and I got a few moments to click the picture. Wikipedia has an interesting article on natural perfumes.
I am not a big fan of perfumes but had another interesting experience with perfumes at Manchester Airport.
PS. I am eagerly waiting to go to Andaman.