Truth be told I was tired when I arrived at Arugam Bay in eastern Sri Lanka. It took us longer to reach from Digana, where we were staying at the previous night. The route was beautiful. In fact the whole of Sri Lanka, in whichever way I have traveled, is scenic.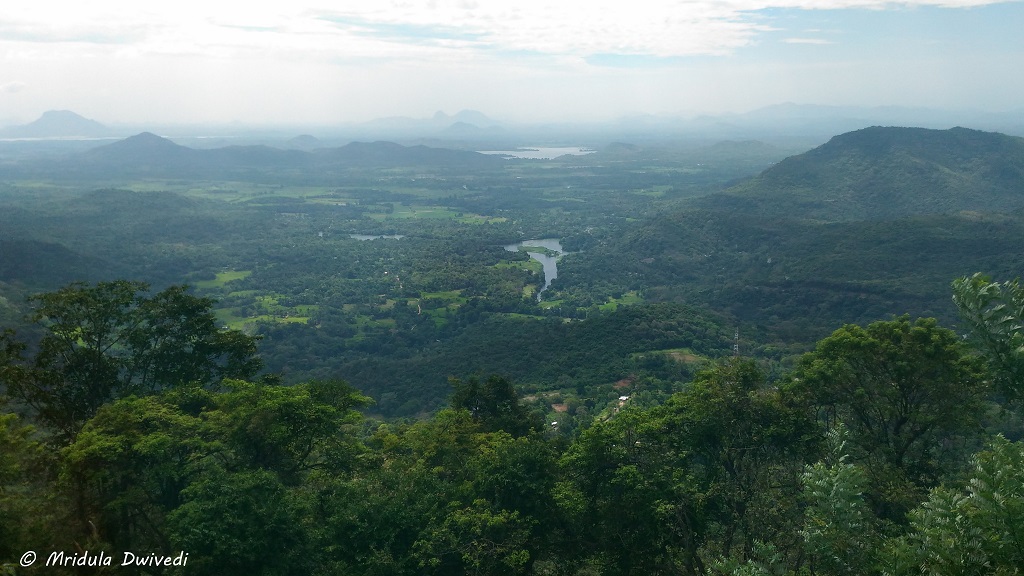 Maybe it was because we took so many unscheduled stops for photography that we were late in reaching at Arugm Bay. I remember the spot, because we requested for the bus to stop, so that we could get down and click pictures.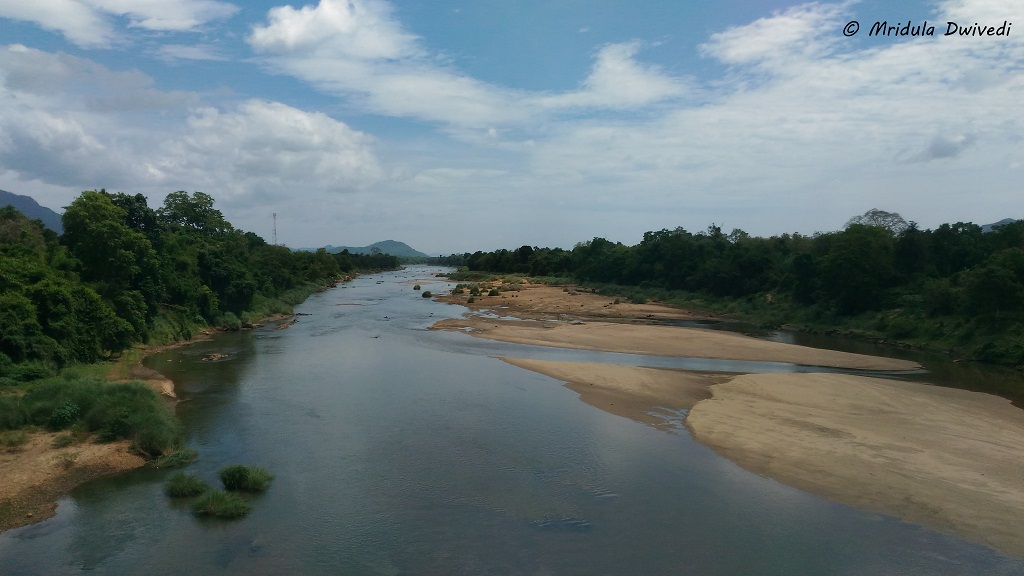 I clicked this one from the moving bus. I wonder what is it with water bodies and Sri Lanka, the country is full of them. It makes the place doubly beautiful. We made another stop near a paddy field where fellow bloggers took out their drones to shoot! We also ate mangoes from a local fruit shop, it was great fun.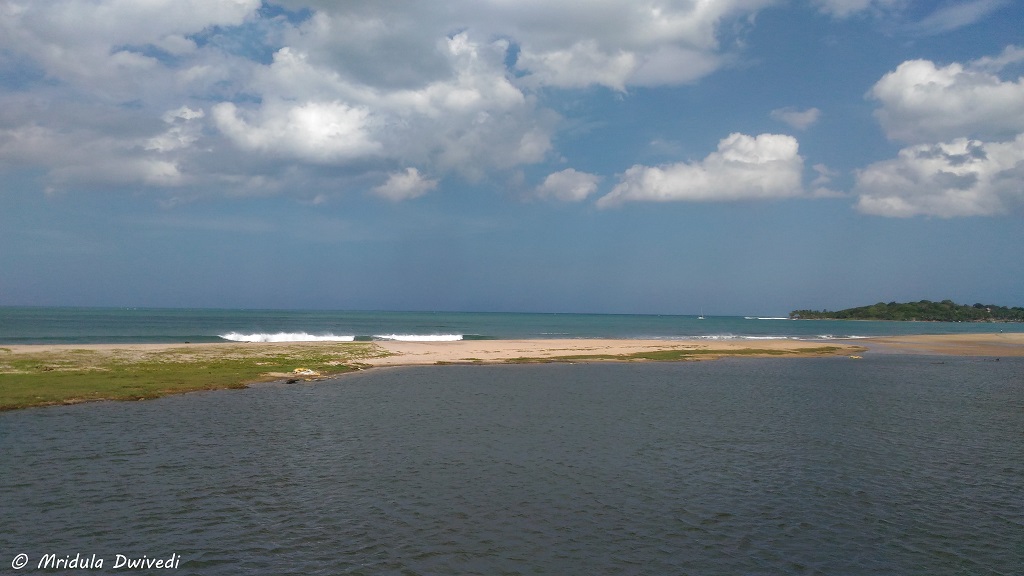 After the fruit stop, it was a long drive to Arugam Bay. But I immediately perked up when I saw the first glimpse of the ocean. We stayed at Bay Vista, a hotel right by the sea. Both at Arugam Bay and  Batticaloa our hosts, Cinnamon Hotels didn't have a property.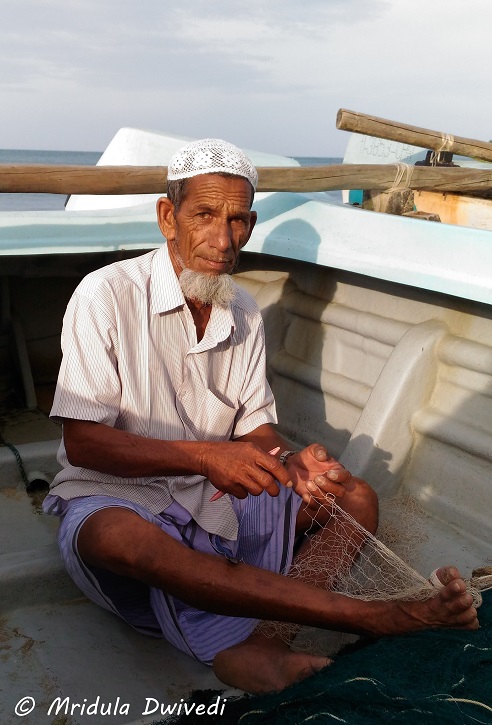 We were supposed to go to the Kumana National Park after arriving at Arugam Bay. But as we were late in arriving, it was shifted to the next morning. We had a 5.00 am start the next day! I was not in a good mood but only till I walked up to the beach!
Right next to the hotel, the elderly gentleman was mending his net. I asked if I could click his picture, he smiled and raised his head. Then in sign language I asked if he still goes out to the sea, he replied in the affirmative!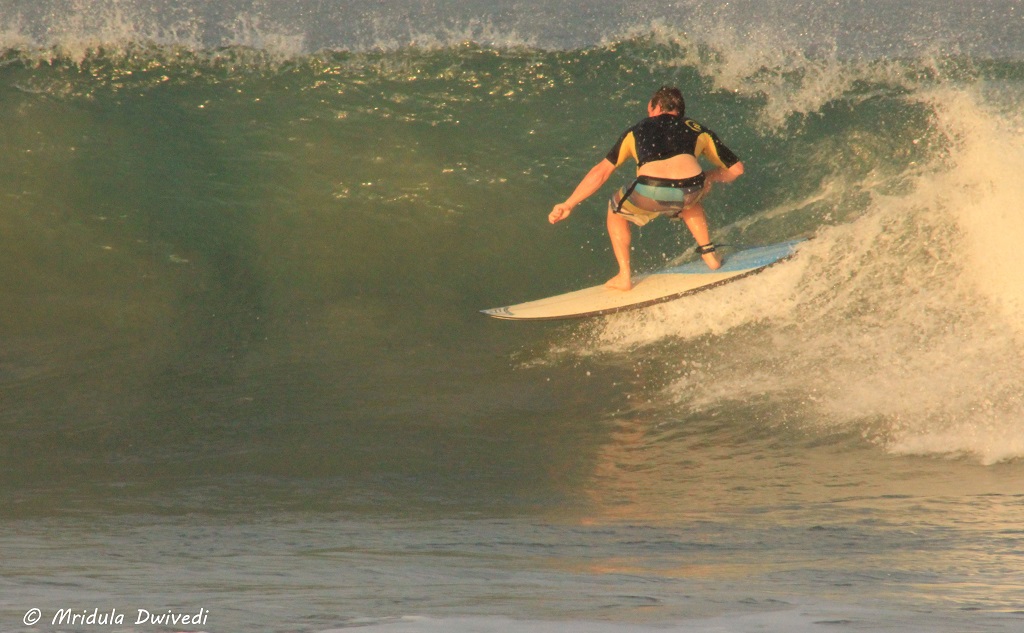 Surfing is popular at Arugam Bay. We visited the Whiskey Point to watch the action. There were many surfers out there. I do not know how to surf, I was content watching the surfers.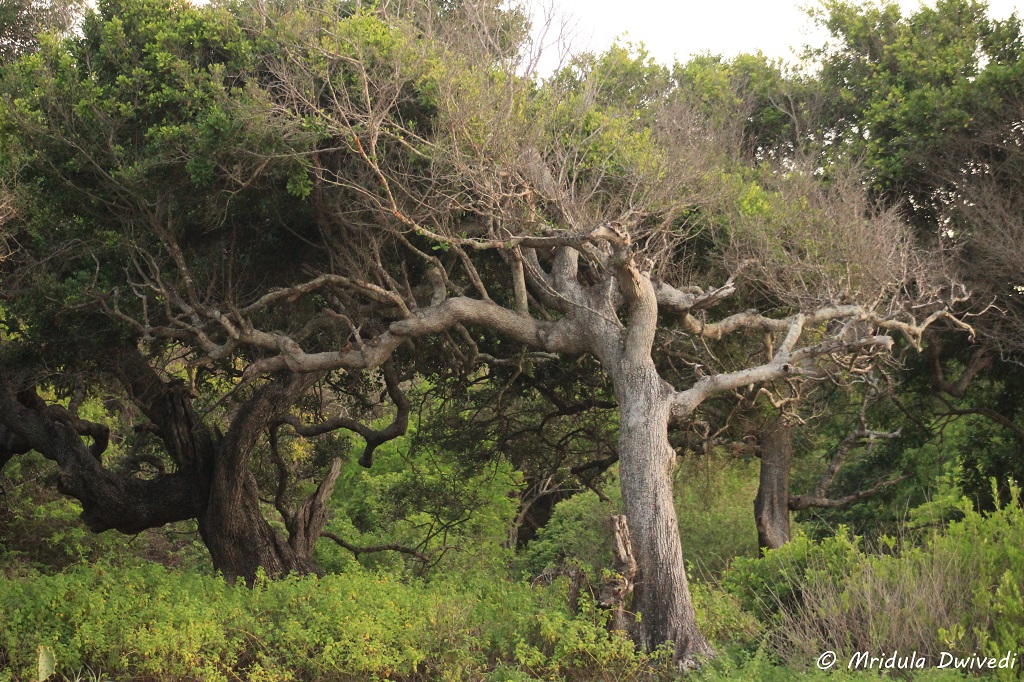 Close to the surfing point, there is an area full of trees. They look both pretty and spooky. I wonder what they are.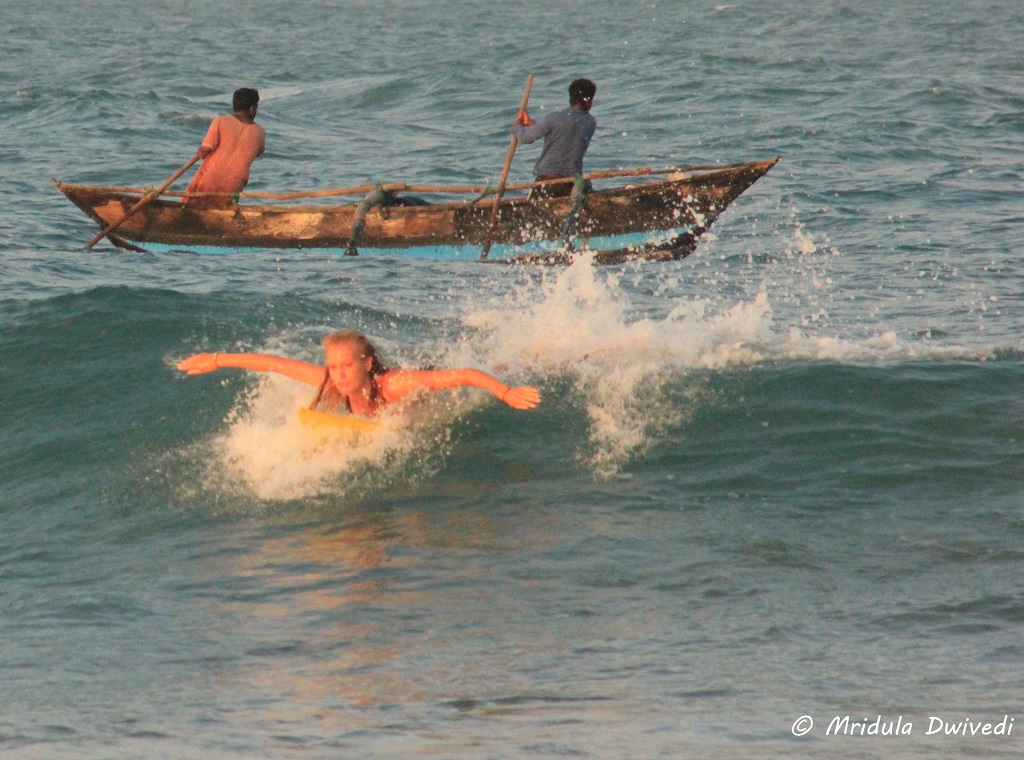 As evening came, fishing boats started coming back home. It also promised to be a great sunset!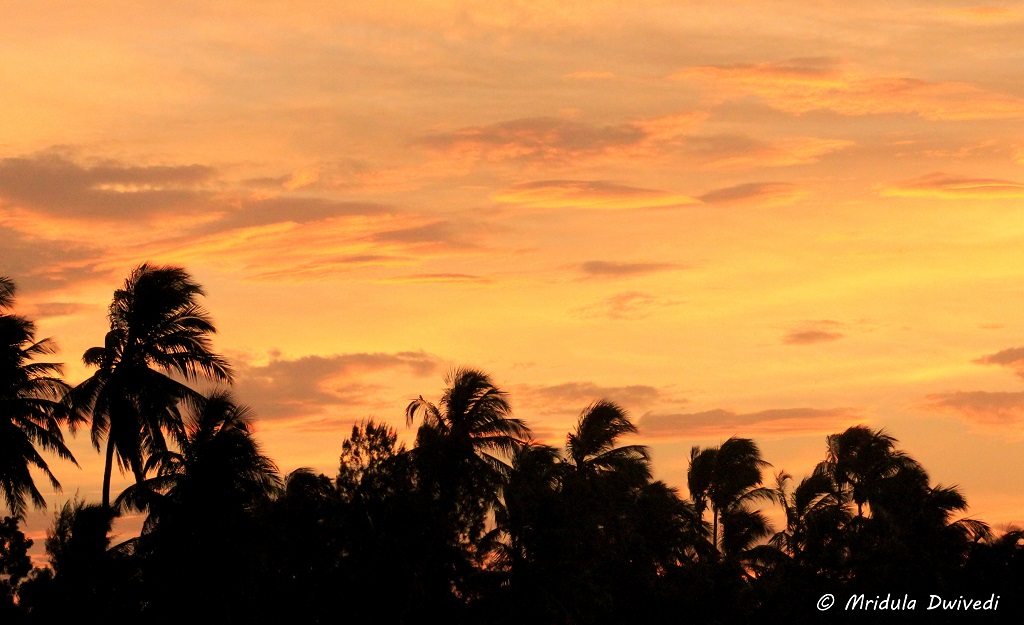 True to its promise the sky put on a great show that evening. It took some of my tiredness away.
I walked back leisurely to the hotel while all around the sun was busy painting everything golden! It was a beautiful evening but I wish I were less tired!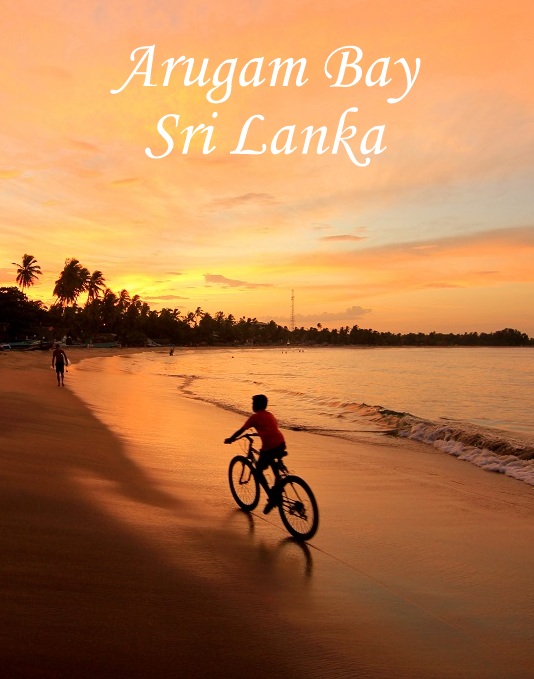 PS. I was part of a global group of 60 bloggers who were invited to attend TBC Asia 2016 hosted by Cinnamon Hotels.