Art often intimidates me, don't ask me why for I don't know why. It is maybe because I was hopeless at art in school. Still when I got an invite from Asian Paints, I agreed to visit the ST+ART WIP (work in progress) Show at ICD Concor near Tughlakabad in Delhi. The ST+Art India foundation is a non-profit organization that works on art projects in public spaces. Asian Paints is supplying the paints for the event.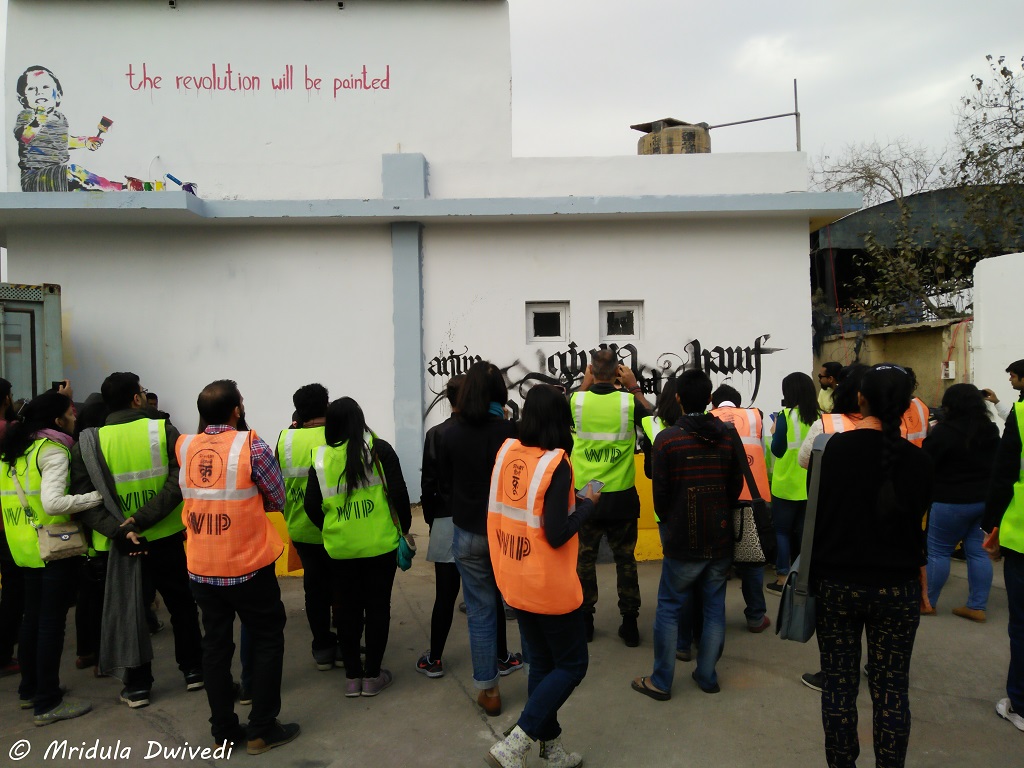 I agreed to attend the event because of the unusual venue. The venue is ICD Concor Container parking lot. They are painting the whole containers, containers after containers! And that caught my fancy.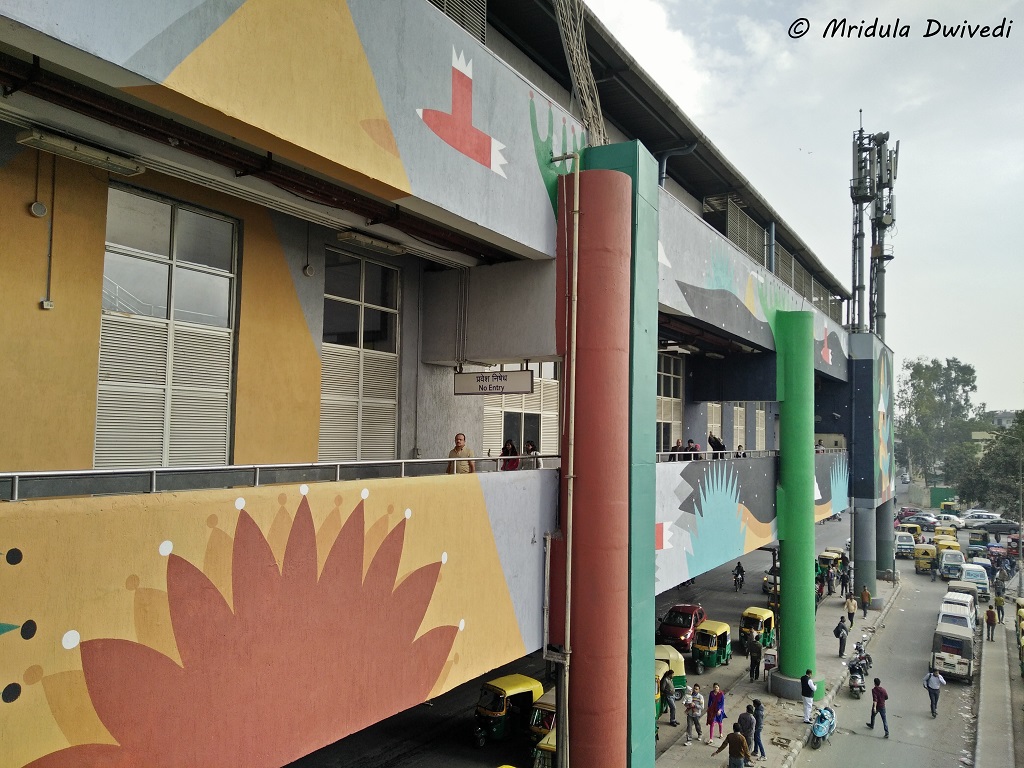 At the logistics end, the nearest metro station to the venue is Govindpuri on the violet line. There is art work on the station too. The auto guy will ask for anywhere between 80 to 100 rupees to the venue. There are signboards all along the road. The auto drivers know Tughlakabad Depot and you can follow the sings from there to the event. The event will run from 1 to 28 February. It is open to public from every Thursday to Sunday.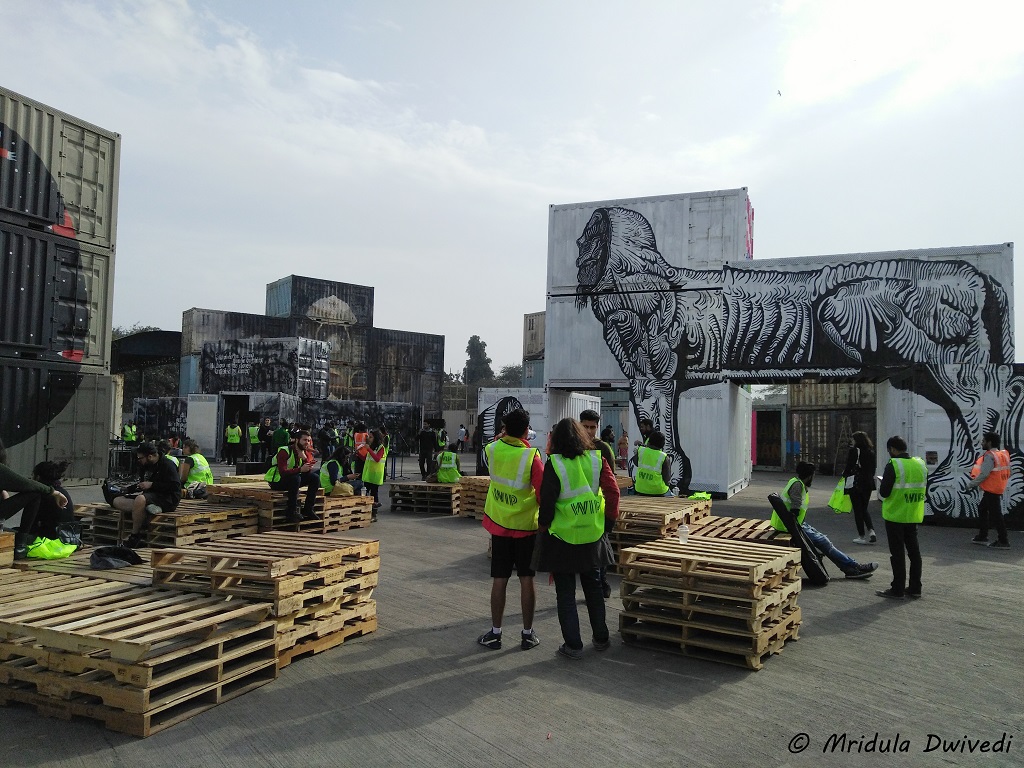 I was not sure how isolated the container depot would be, but the venue is bright and cheerful. All my doubts vanished once I reached there.
I quite liked the philosophy of the ST+ART Foundation which says:
The St+Art India foundation is a non-profit organization that works on art projects in public spaces. The aim of the foundation is to make art accessible to a wider audience by taking it out of the conventional gallery space and embedding it within the cities we live in – making art truly democratic and for everyone.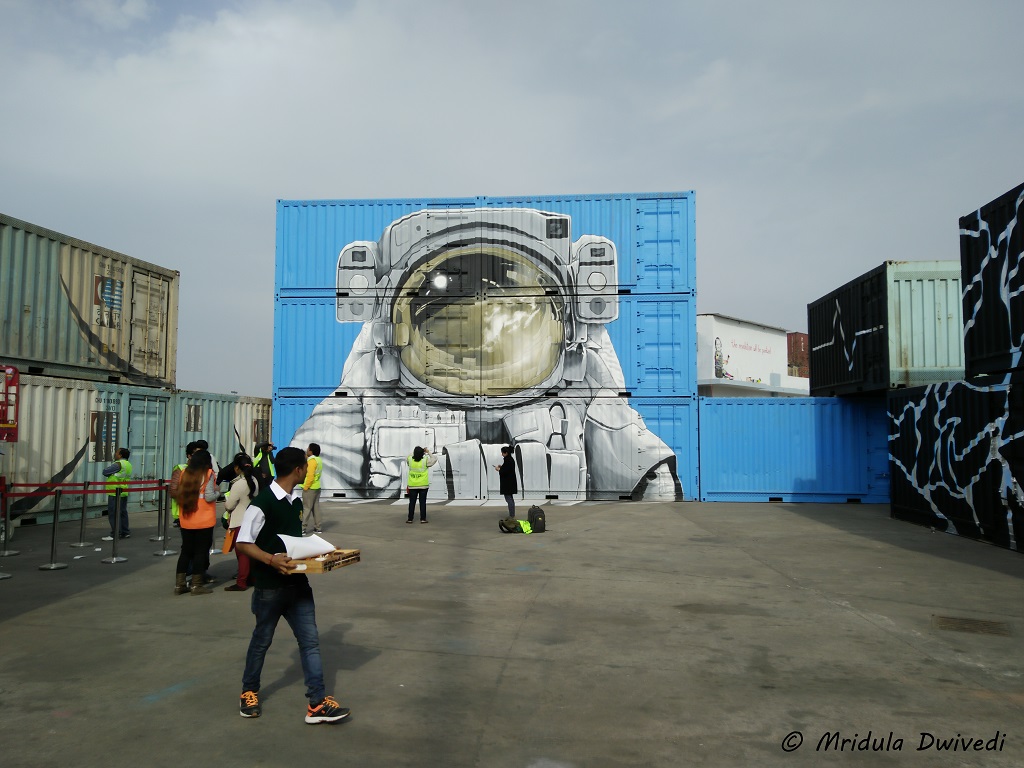 The containers looked truly stunning! I bounced happily from container to container admiring what I saw. And then I spotted him!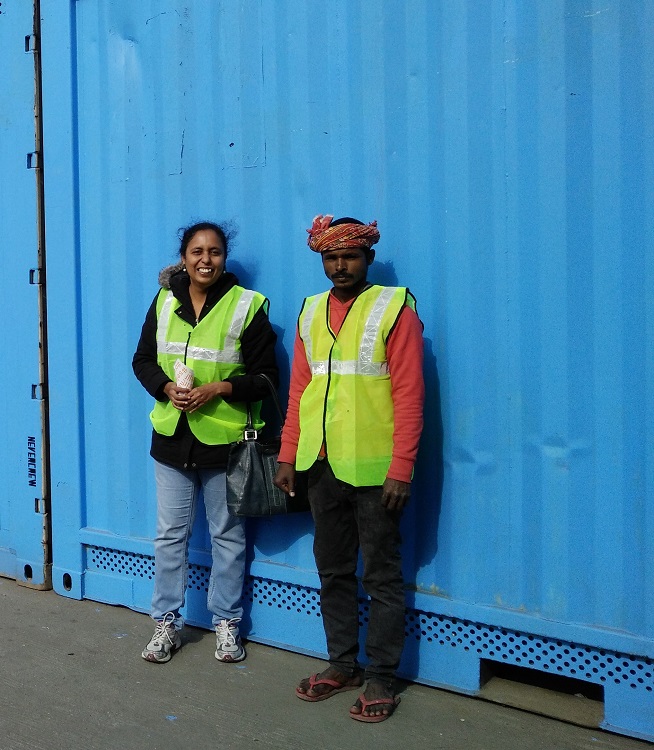 I asked if he would have a chat with me. He agreed. He is Ajit from Bihar and his story fascinated me. He said ( in Hindi) "We live nearby in the jhuggis. Some people came one day and started looking around. There was a commotion so we also came to see what was happening. He pointed out to one person standing on a lift and continued, I asked him if there was work. He said there was, can I bring in more people? So if a container is to be painted entirely black, we do it, then others paint it. I have work for one month now." I saw Ajit later sitting on a wall, and he looked happy with his nice turban.
I also managed to do some small talk with Borondo, an artist from Spain. I first saw him perched high up on a lift engrossed in painting. I later saw him standing and staring hard at his painting. After a while he came out from his trance like state and we got chatting.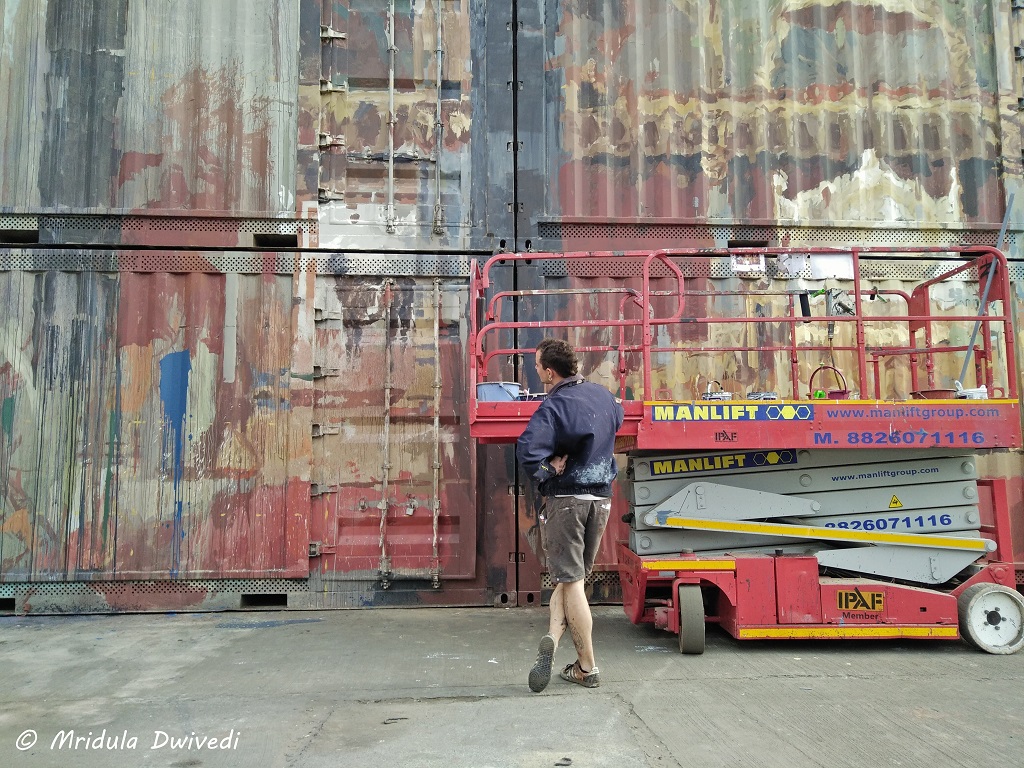 And instead of chatting about his art all my questions were directed at what he saw in India, if this was his first trip to India and the like! He said he was on his first trip to India, he would be painting for five days and then go back home. He doubted if he could see much outside the container lot!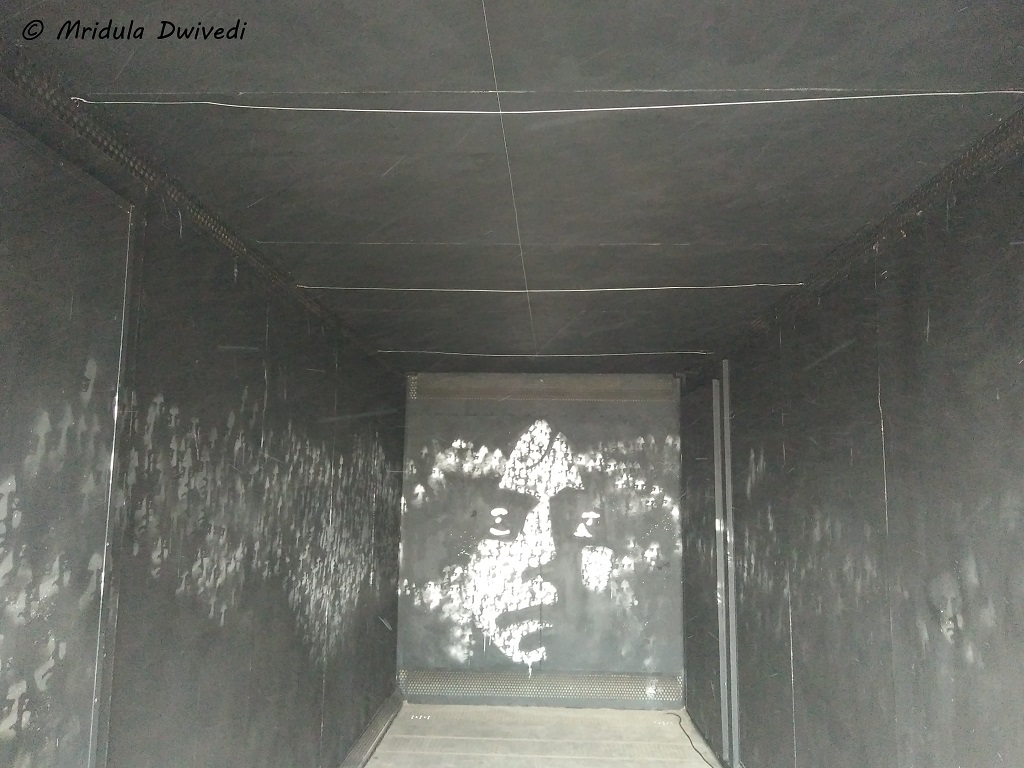 I also interacted with student volunteers who were there either out of interest or their colleges had volunteered. One of them was doing a BBA because his classes got over at 2.30 and then he was free to pursue art!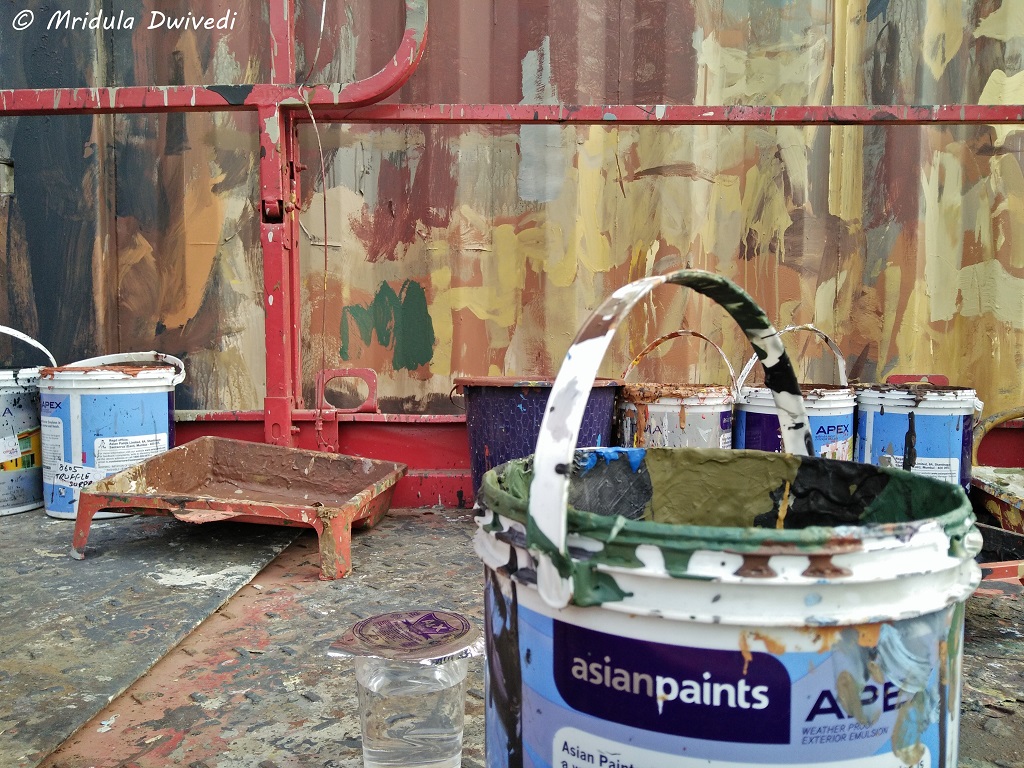 But imagine the amount of paint required to paint containers after containers and that is where Asian Paints come in. Mr. Amit Syngle, President Asian Paints said in a press release (can't link as I don't have an online version)
As the largest player in the industry, it is our utmost responsibility to add colour to create vibrant and happy environment in India. In the tenure of the association with St-Art foundation for the last two years in Mumbai and Delhi, we have worked on various street art projects across the two cities with a mutual hope to bring art to public. We support the foundation and the artists with every requirement possible. We are extremely proud to be associated with this initiative. We believe this will bring great change and will transform the cityscape drastically with the invincible power of art.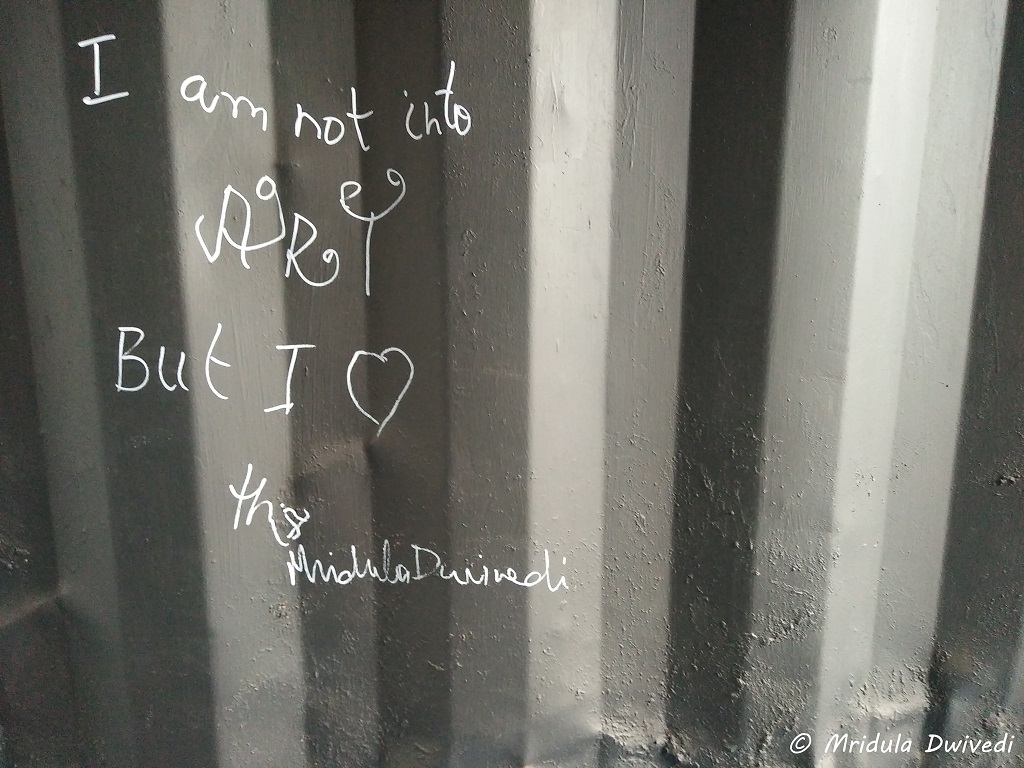 While I was walking out a student gave me a marker and asked me to write something on the wall! I happily did. I actually want to go back to WIP Show at ICD Concor with Chhavi so that she could enjoy it too!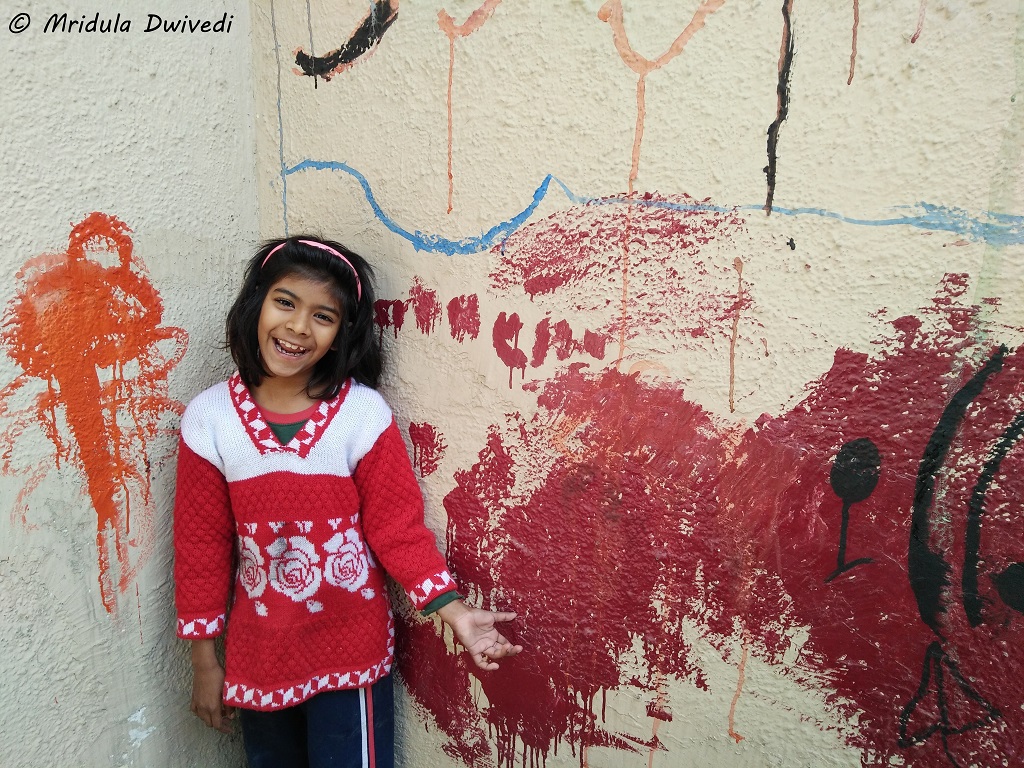 We actually devoted a wall at the back of our home for art after I came back. And for the first time in my life I really enjoyed picking up a brush along with Chhavi!
You can find Asian Paint on Facebook, Twitter and Instagram.
You can find ST+ART on Facebook, Twitter and Instagram too.