In an ideal world I would go on the next trip only after writing everything about my previous trip. But it is not working that way any longer. I have already done two trips after I watched the Army Pageant at Rajasthan Diwas in Jaipur. But the memories refuse to fade, so bear with me as I continue blogging in my hotchpotch fashion!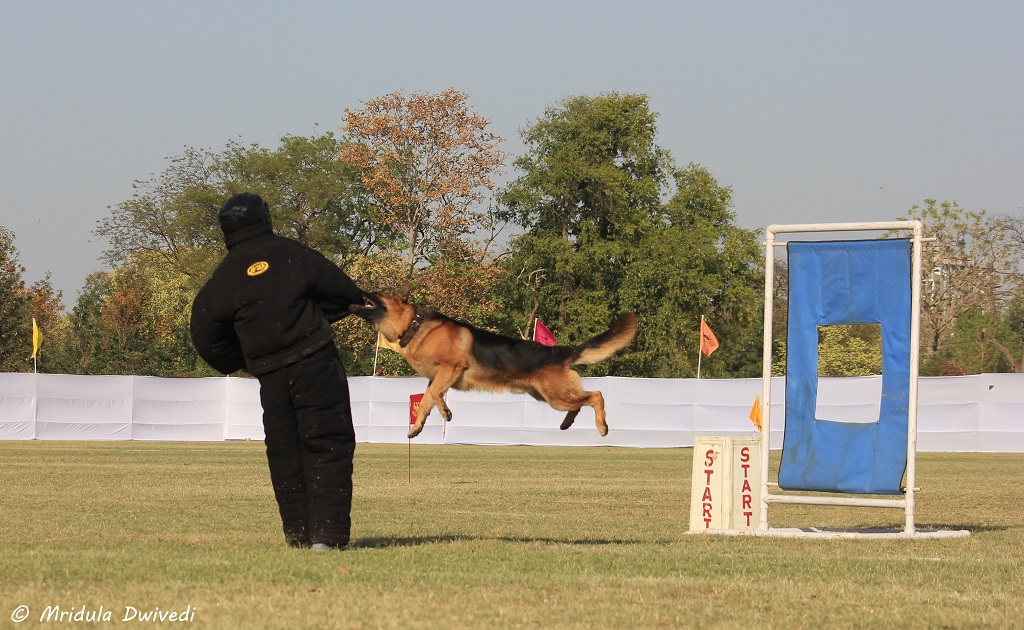 I attended the Army Pageant on the second day of the Rajasthan Diwas celebrations. It was a first for me. The word pageant was slightly confusing but right from the start of the show, I caught the drift. The first display was with the army dogs, there were cute labs and ferocious Alsatians.
I remember reading a signboard by Army in Ladakh- "What is an adventure of a lifetime for you, it is routine for us", this skydiving display at the army pageant strongly reminded me of that!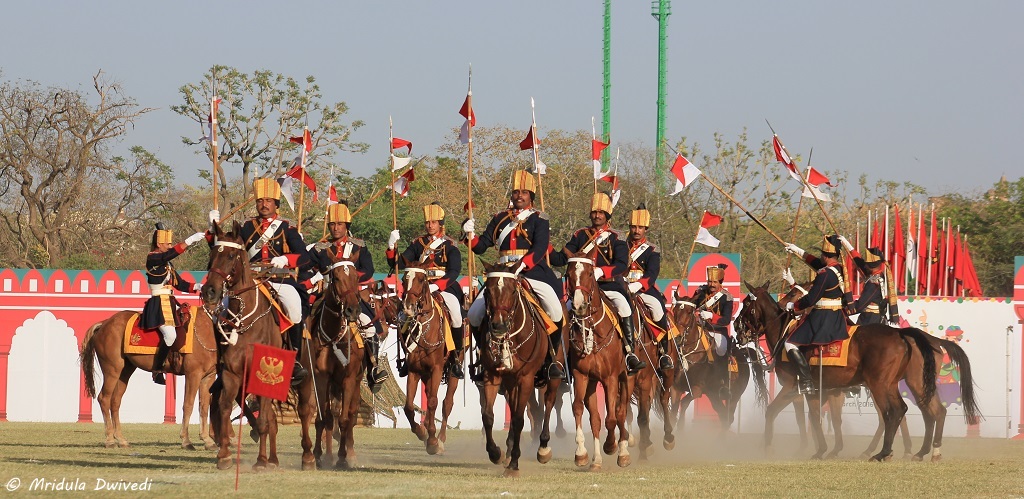 And then they came out in numbers on their handsome steeds to dazzle the audience with their skills.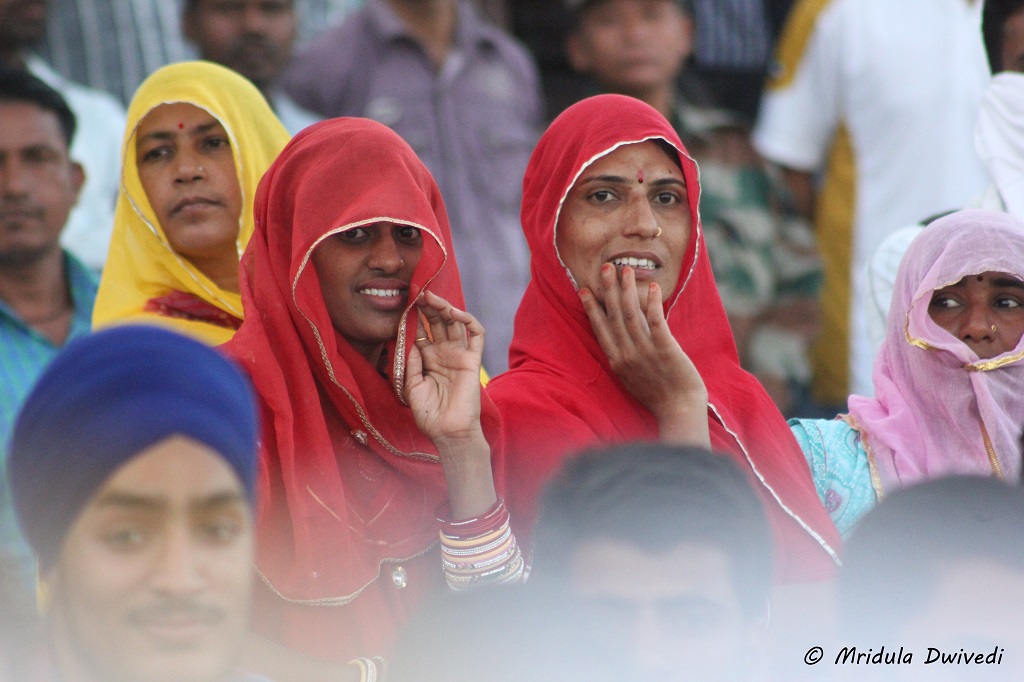 It was a wonderful audience too. People came out in numbers to watch the pageant at the Polo Grounds at Jaipur.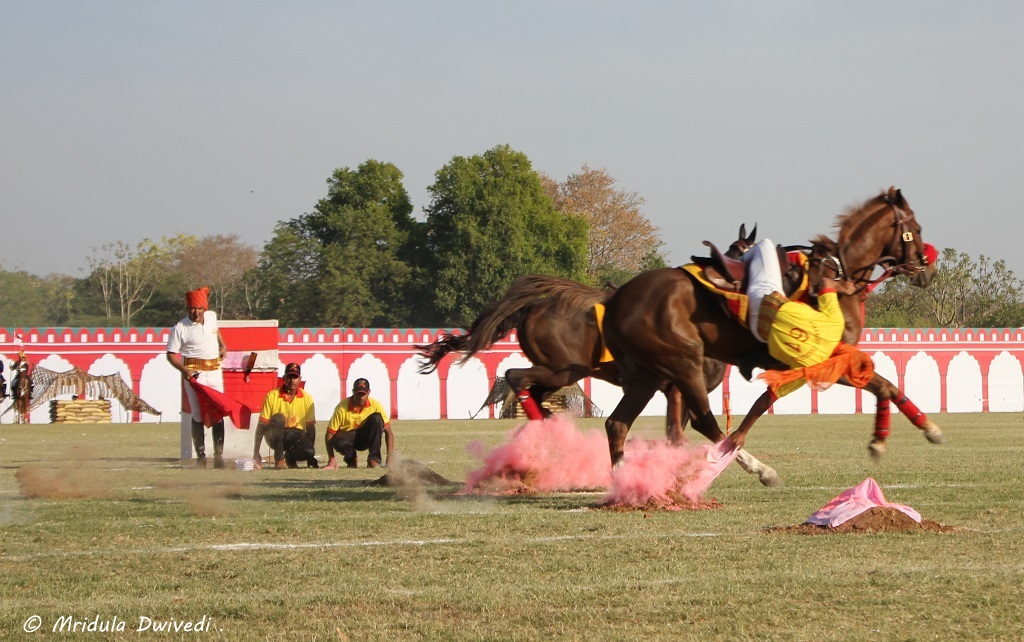 For me the biggest dilemma was whether to watch the action packed horse display with my eyes or through the lens. I watched a lot through the lens but honestly everything was a blur. I could see it only when I reviewed the photographs! The eyes regret the decision.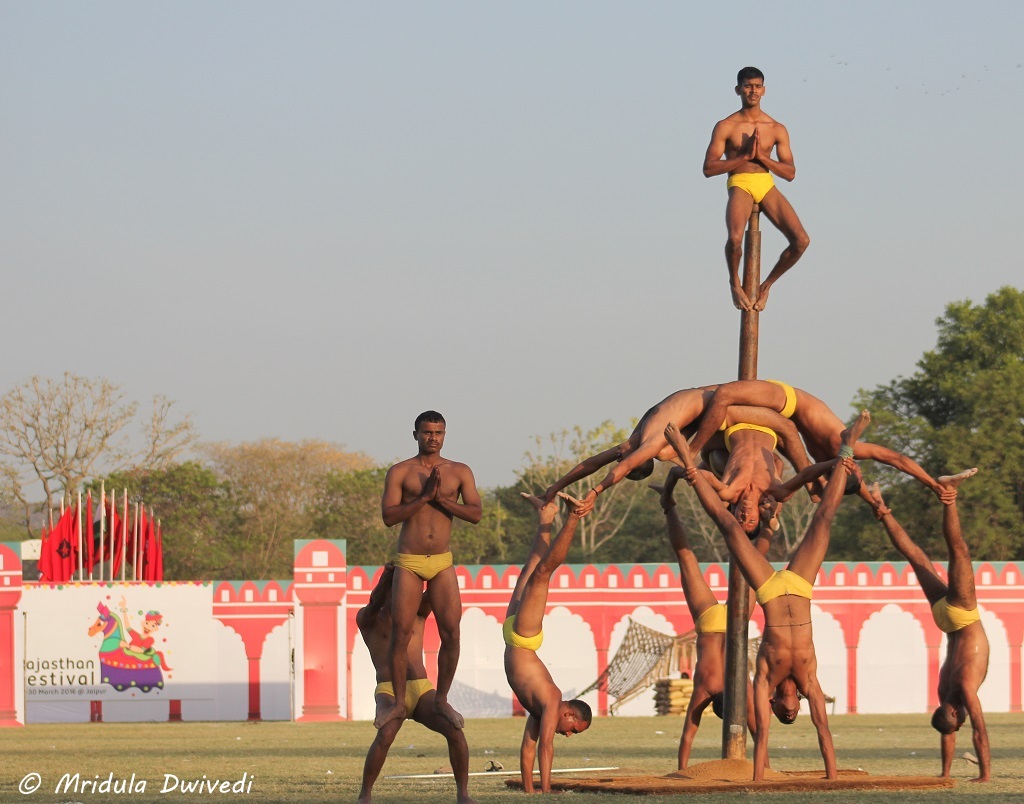 Then there was a display of the traditional art of Mallakhamb!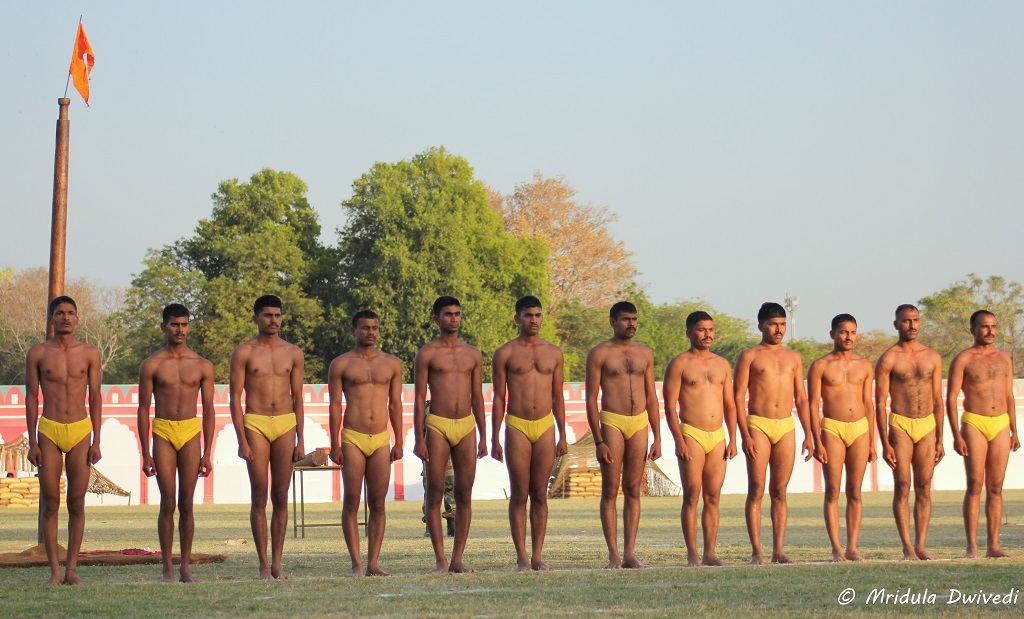 And here is a lineup of the men who have mastered the art of Mallakhamb!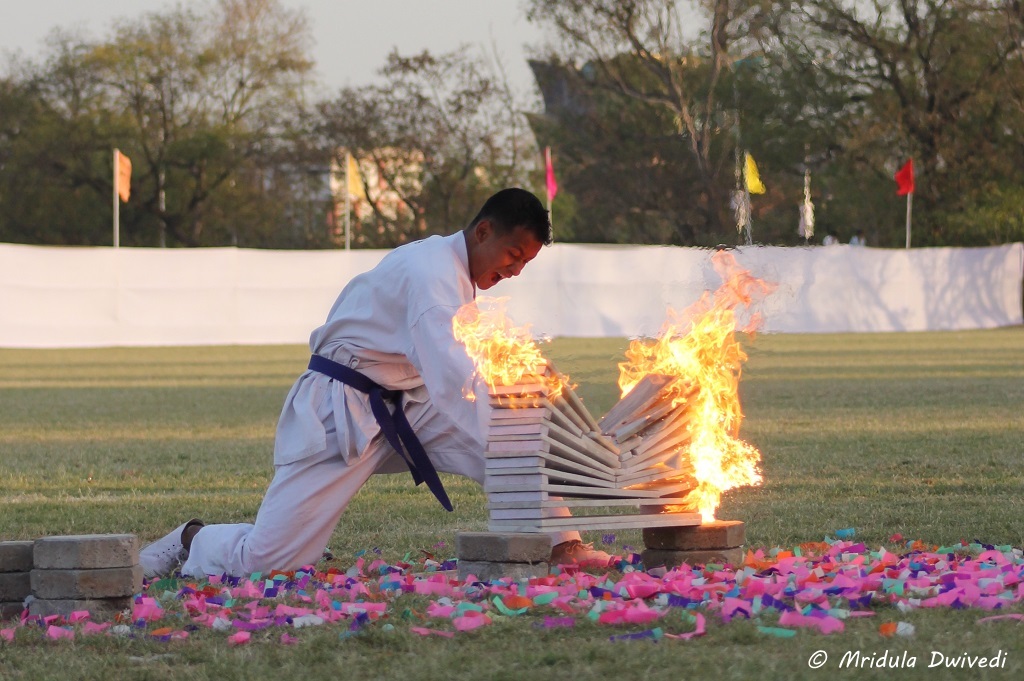 For this young army man, breaking slabs on fire looked like an easy affair. I was awestruck but it was followed by more jaw dropping stuff!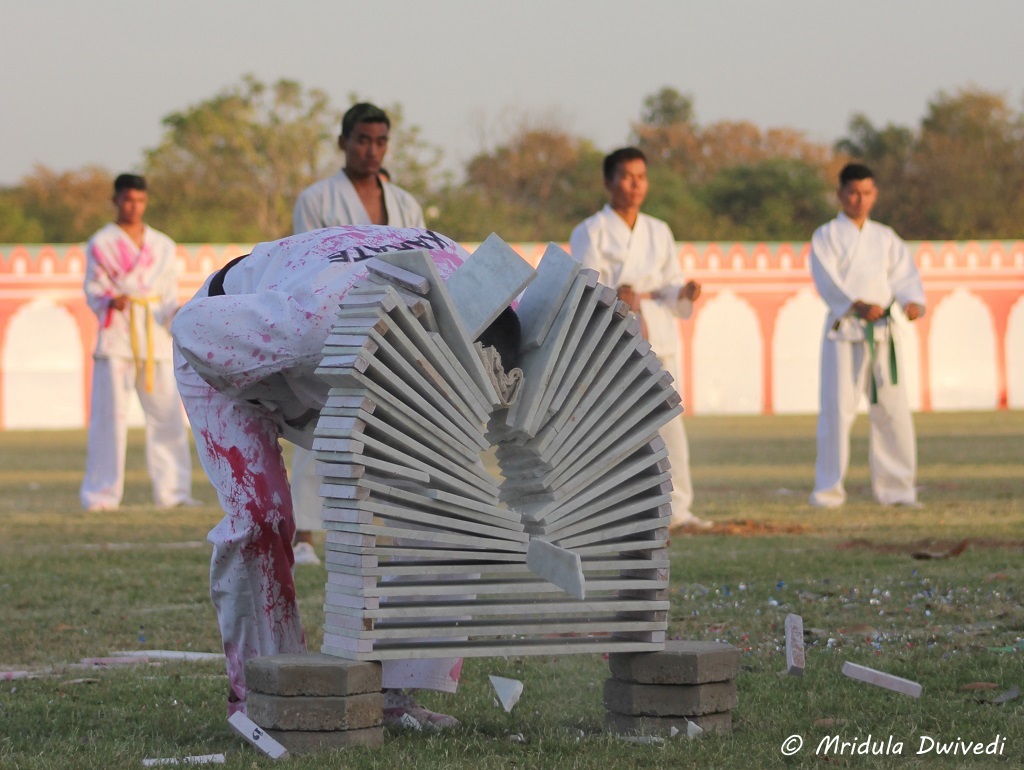 They decided hands were just too safe, why not break a lot of slabs using the head?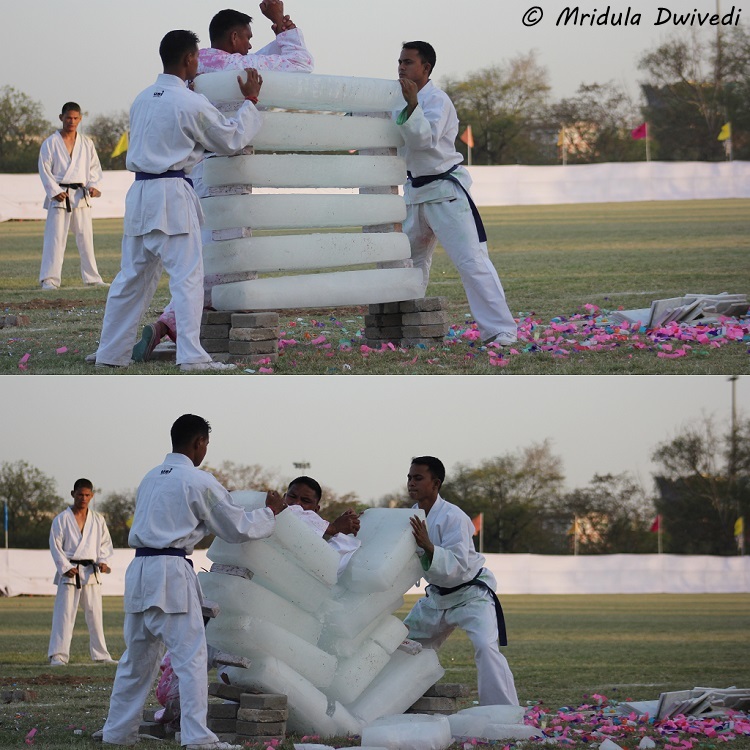 And then they replaced the slabs with ice! I am sure I could keep jumping on them all day but I would not be able to break a single one! The slabs would melt away on their own!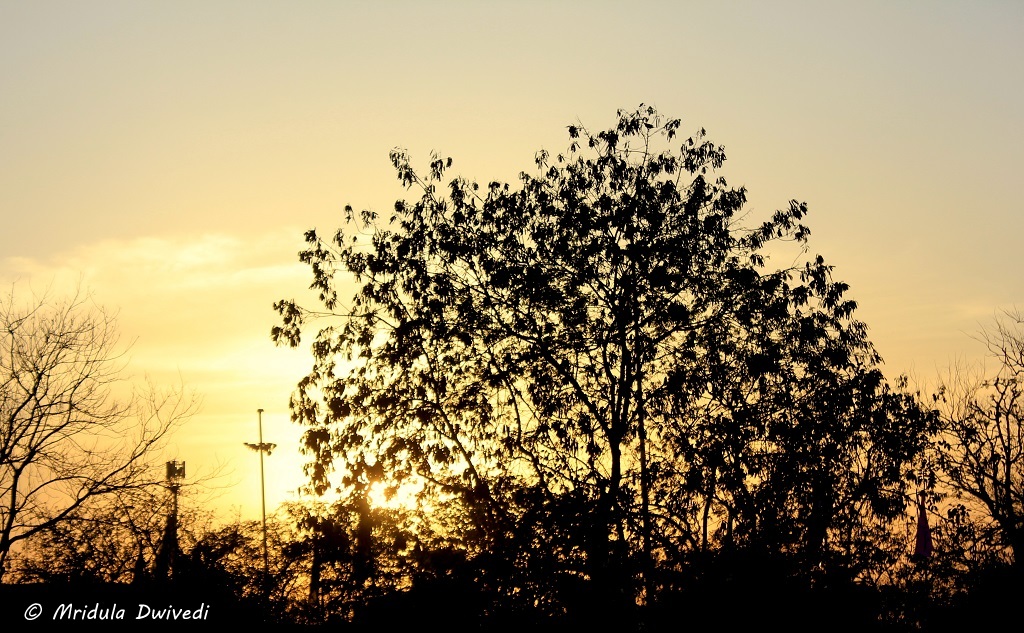 While the sun started on its westward journey, I too had to leave the show and go to attend the other events at Rajasthan Diwas. However, the Army Pageant was one show that is going to remain with me for a long time.
PS. I was invited by the Rajasthan Tourism Board to attend Rajasthan Diwas.