When we reached Bukit Gambang Water Park the first thing that was waiting for us was high tea, true to the Malaysian sense of hospitality! Food and Malaysia go hand in hand. It was one day when I needed it. I was really tired. Some food tucked inside me, I was willing to walk through the water park. We had reached there almost at the end of the day and even though some of us still had the energy to go on I was content to watch from the sidelines.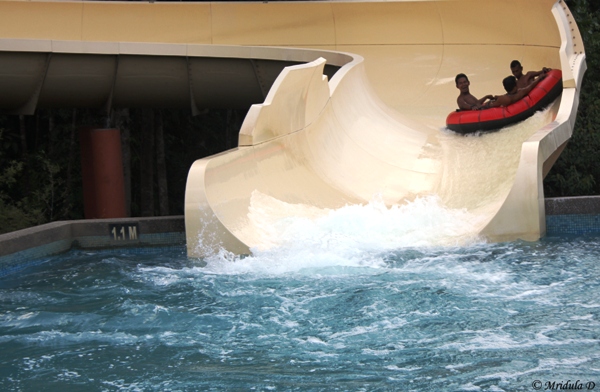 Our rooms were in the Arabian Bay Resort and it was a little away from the water park and it was huge. I hardly see any hotels on that scale in India. The room was quite comfortable and well equipped with tea (a must in my dictionary) and a good functional wifi. The front facade was once again on a grand scale. I once again compared the tariff and a room in another hotel in the same complex goes from 4000 rupees! I like that price.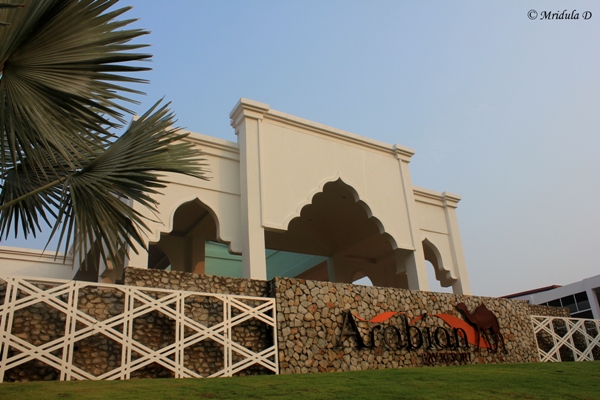 The dinner at night was a grand affair. But as I said before I was not myself this day and I left my camera behind in my room. And they had steam boats for dinner! They basically set a burner on each table (imagine they were catering to 100 of us) and put a lot of stuff like noodles, fish, chicken, eggs, some vegetables for us. On the burner was a big vessel called the seam boat. We were supposed to make our own broth by adding things to this boat! The vegetarian in me was not too happy but when did I let a little vegetarianism stop me from having fun?
My table mates were really concerned that I won't take meat but I was fine at taking some gravy and noodles from it. And then there were fruits, exotic tropical fruits and platter after platter of sweet dish to indulge in! This was also a daily affair on this trip!
This was one day when I left straight after dinner and crashed! In the morning I was much better and ready to go to Terengganu.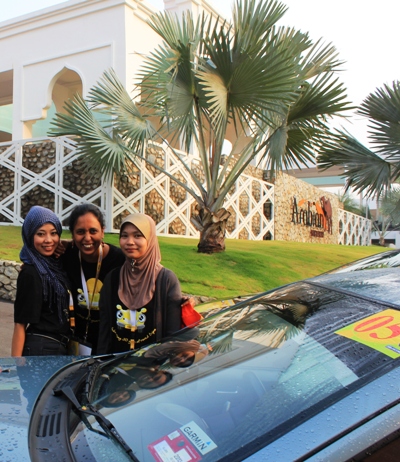 Just before our start to Terengganu the three of us from the same car got out together for a click. The lady on the right was our ace driver and she kept us safe for more than 800 kilometers. For some reason I like this picture of ours a lot, in fact as one of the best from this trip. I arrived here very tired but got out quite refreshed!