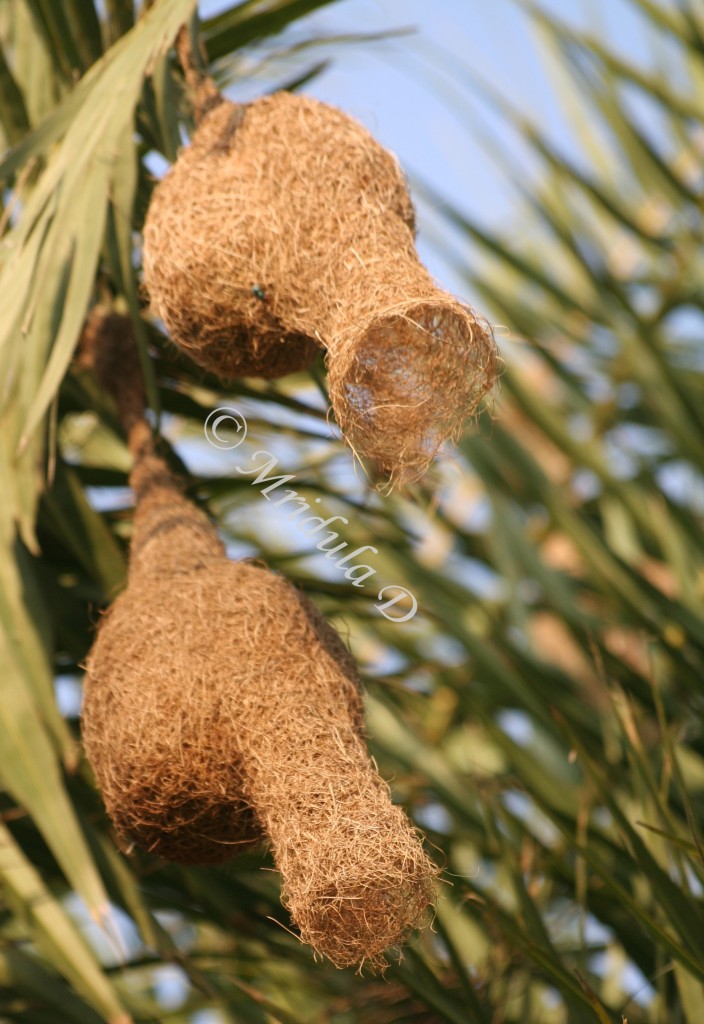 Due to the Commonwealth Games my college is now closed for the next 2 weeks. I cannot remember that I ever got a 15 day break in the middle of a teaching semester ever.
I thought I need to get out and click the palm tree that is full of weaver bird nests in my college premises. I was not sure if the nests would still be around after 15 days. The first time I noticed a tree full of weaver birds, I was inside a car on my trip to Bhimtal. Since then I wanted to photograph such a tree.
For the number of nests that are there it felt as if no one was home!