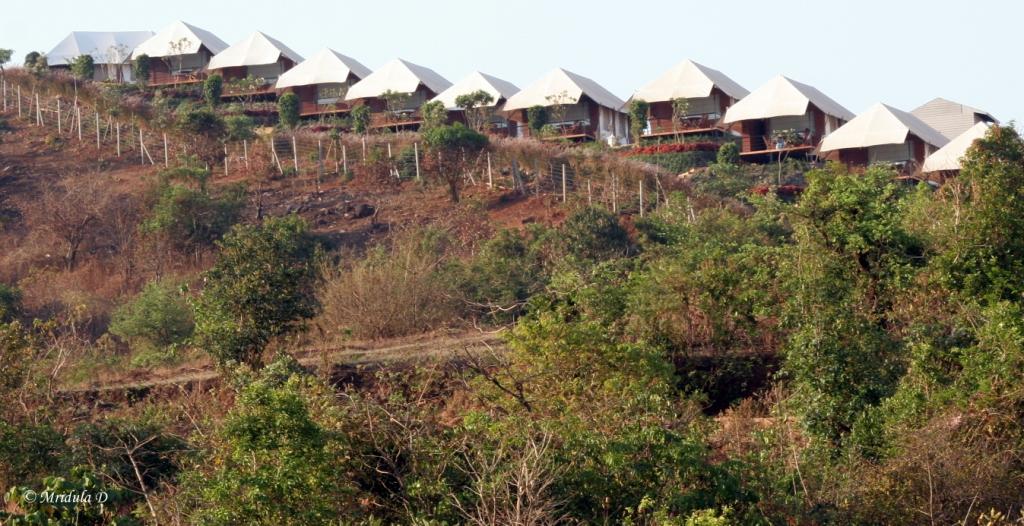 I stayed at the Della Camps for two nights. They call it a camp and a tent. For me this is what is a tent. Something that you can pull down and pack it in a rucksack! I entered my tent after a sumptuous lunch, the air conditioning was on, there were fruits on the table (some chips too) water alongside and soft drinks in the fridge. The bed and pillows too were quite comfortable.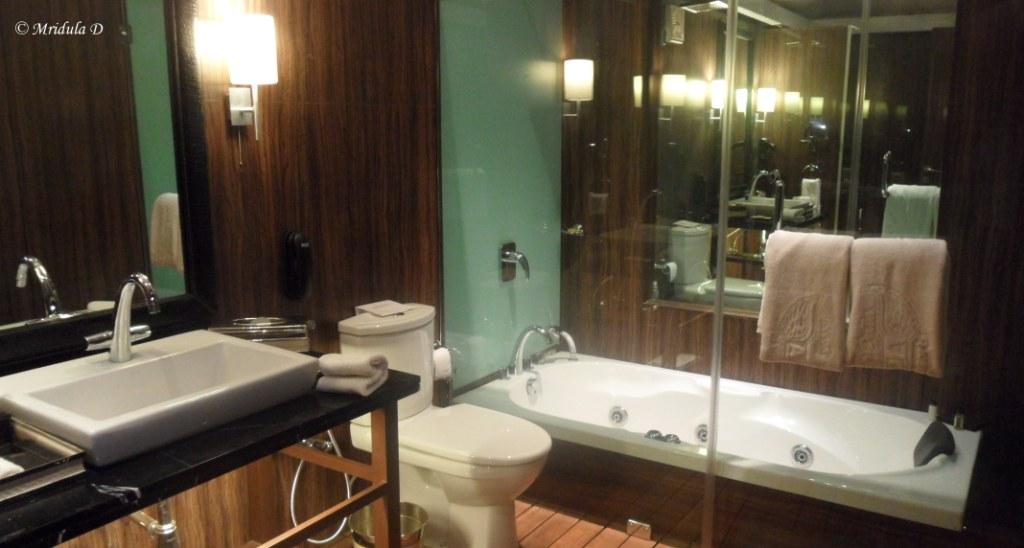 How is this for a tent? As soon as I saw the bathroom I was ready for a soak, I used a jacuzzi for the first time. But you know what I liked most? I had forgotten to bring a toothbrush! And guess what? Apart from the usual stuff, there was a toothbrush as well.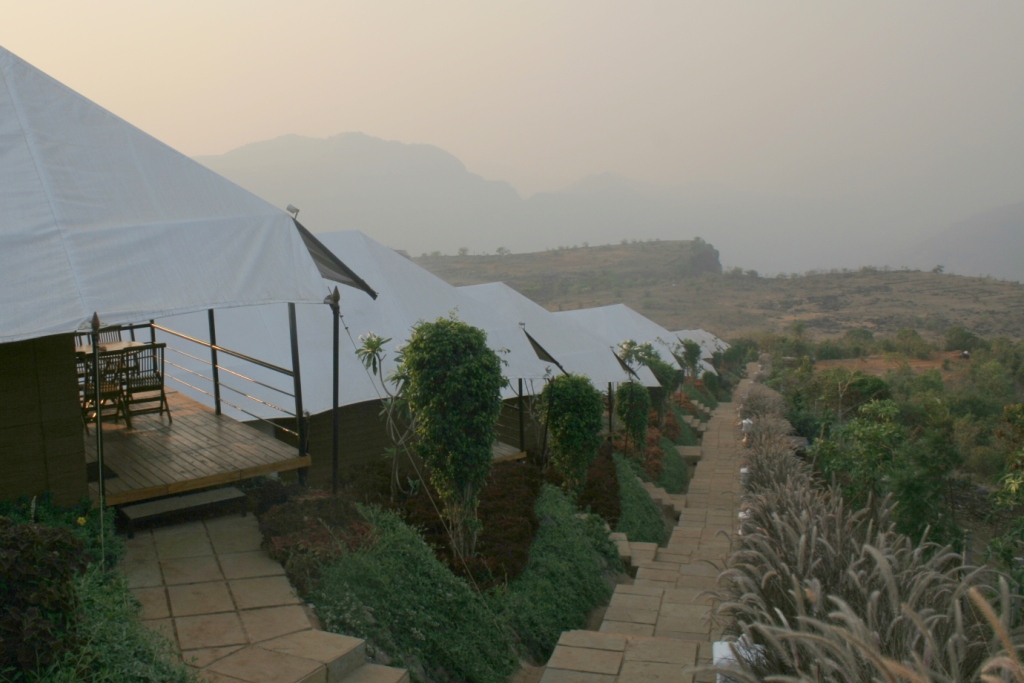 There was a TV in the room and a DVD player as well. And inside the cabinet the tea stock. I have to say I am completely addicted to tea. And the rare place where I do not find it, I sulk and sulk but not so at Della. The camp is a little far away from the adventure complex but there are regular cabs available from the complex to the camp.
Next post is going to be about the Salon and the Spa experience.