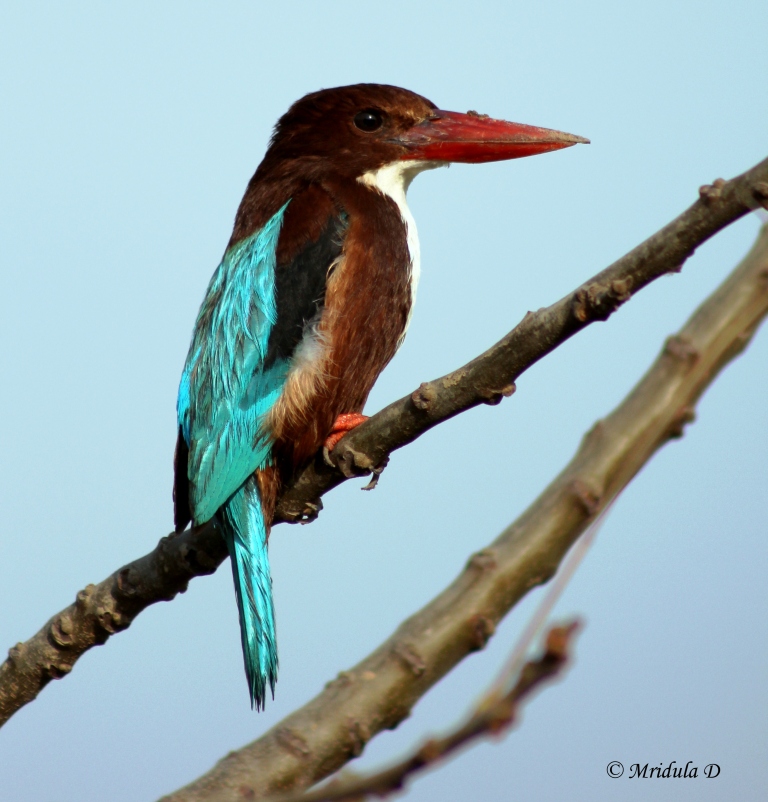 Two hours and 100+ bird pictures later how many I wanted to post on my blog? Zero, zilch. Finally I decided that I have to post one. There is a particular region in the neighborhood where I can always find a Kingfisher. I clicked a lot of pictures standing on the ground and there would be branch in the frame going across the bird. So I climbed up the boundary wall to get that branch out of the way. Next time I will try to get it out of the frame entirely. I have to grant it to the Kingfisher that it is just not bothered by my actions. I like it when the birds ignore me.
I am so happy that we (Chhavi included) are heading to Bharatpur soon. There I can click birds to my hearts content. No one would give a second glance if you are clicking birds by climbing up a boundary wall or doing a hand stand!
Also I hope to travel in March as well but nothing finalized as of now.
OK before I leave here is another picture.