I was invited to Della Adventure for a weekend trip. From the name I could not guess much about the place, other than the adventure part. I have to say I went with an open mind. It turned out to be an all women gang of Avantika, Sanyukta, Dorota and me at Della Adventure.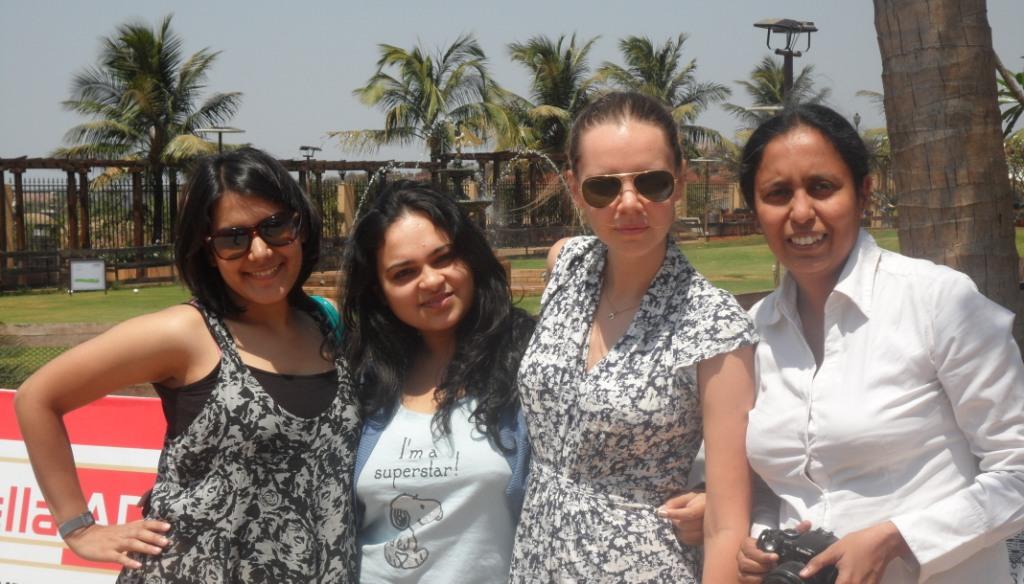 And we had a great time indeed. Dorota is the marketing manager at Della Adventure and made sure that my stay was super comfortable. Avantika and Sanyukta made me experiment with a lot of things, I would not have done half of it without their constant, "you should try this."
So what is Della Adventure? Let me try and see what I can come up with. It has many things to offer, from the adventure activities, to luxury tented accommodations, to an upcoming five star resort, banquets, Spa and salon, Restaurants and luxury villas that are developed as holiday homes. I got an opportunity to meet Mr. Jimmy Mistry the architect of Della and the owner of the place. So there are a lot of things to write about.
I personally tried the adventure activities, restaurants, tented accommodations, spa and then the salon with quite dramatic effects! I was also given a tour of the Villas by Mr. Mistry himself. Let me try and take them one by one.
The Adventure Activities
Before I went up myself I had seen only Chhavi and kids her age doing this! This Bungee Trampoline looks very simple, but you need to keep pushing yourself up to keep going up in the air. I gave up after a few minutes but I enjoyed every minute of it for sure. Never thought adults could also do it, I always it was for kids. But now I know better, there weight limit was somewhere between 70-80 kg.
I also did all the high rope activities and an activity flying fox. I have done variants of this before, last time at Jim Corbett but the line at Della is longer and higher.  You basically are suspended from  rope high up and then properly harnessed you hang from it and travel at a high speed! It is a thrilling ride. I will write in more detail about the activities at Gonomad as well. Here is a far away view of the adventure complex.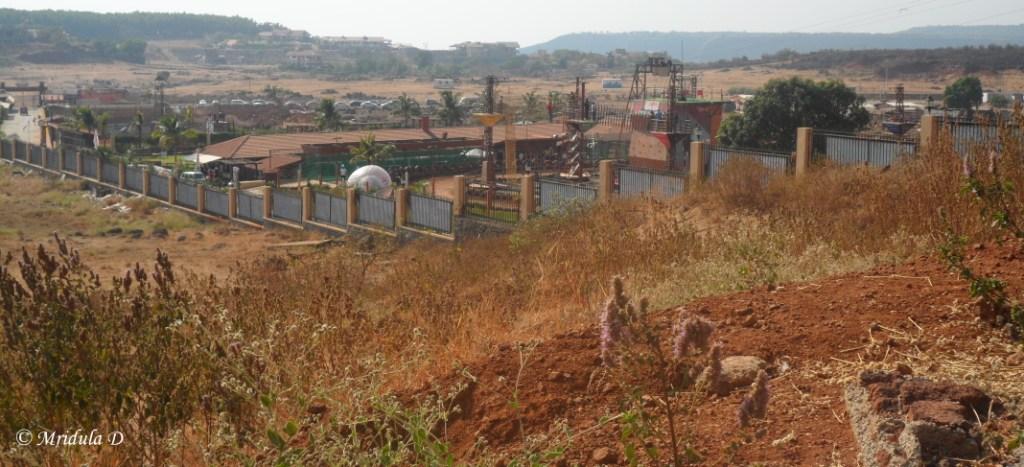 In the next post I will write about the high rope and RTV activities. I did not try zorbing because of my motion sickness but I could see that it was constantly in demand.